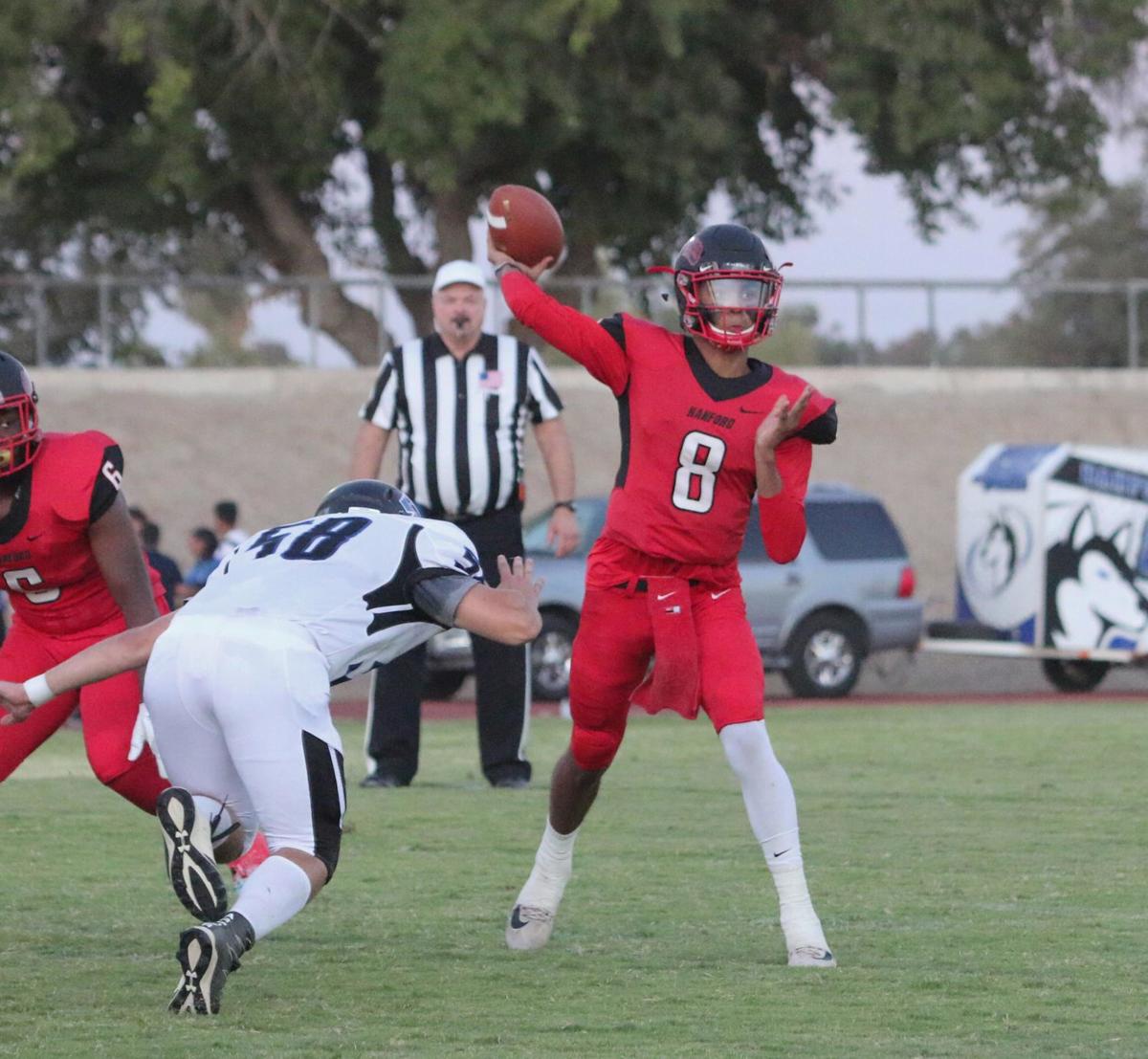 The preseason continues for football as three of four local teams hit the road this week.
Hanford (1-0) will travel to face Sanger (1-0) on Friday. The Apaches opened their season with a 49-6 victory and have had the Bullpups' number the last three seasons. Since 2016, Sanger has beaten Hanford 31-14, 42-0 and 48-28, respectively.
The Bullpups won big in their opener with a 79-0 thumping of Hanford West. They'll look to start their season 2-0 for the first time since 2015. Game time is 7:30 p.m.
Hanford West (0-1) is trying to get healthy to face Corcoran (0-1) on Friday at 7:30 p.m. The Division V Huskies should fare better in this matchup against the Division VI Panthers.
Last season, the Huskies led by 11 points in the fourth quarter before the Panthers scored 21 straight points to win 55-44. Hanford West is currently on a 12-game losing streak and has not won a game since Nov. 9, 2017.
Sierra Pacific will be the only team at home this week and hosts Reedley (0-1) on Friday at the Neighbor Bowl at 7:15 p.m. The Golden Bears' first week was their bye week so this game will be the season opener.
The Golden Bears opened the 2018 season against Reedley and lost 21-12. The team hasn't started 1-0 since the 2015 season.
Lemoore (0-1) is hoping to bounce back against Chowchilla (1-0) after being blanked 35-0 in its season opener against Clovis East. The Tribe defeated Fresno 27-12 in their first game of the year.
Dating back to last season, the Tigers have lost nine games in a row.
Be the first to know
Get local news delivered to your inbox!