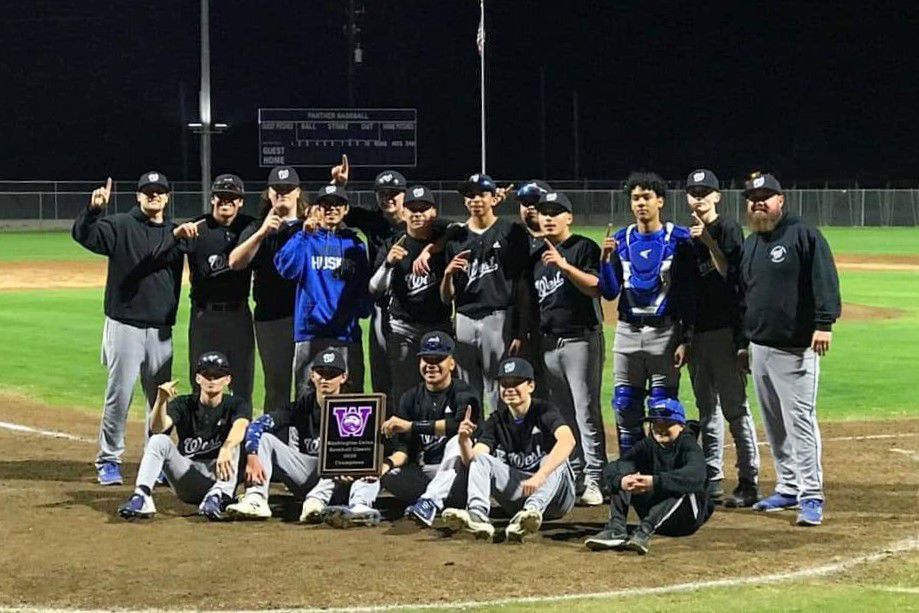 HANFORD — Sierra Pacific breezed through Highland on Friday in the CIF Central Section Division IV quarterfinals.
Alana Roberts had 19 points and 11 rebounds, while Celeste Lewis added 19 points and six assists. The duo helped the No. 1 seed Golden Bears defeat the No. 9 seed Scots 77-35.
Sierra Pacific led 21-7 after the first quarter and 39-17 at halftime. The Golden Bears outscored the Scots in every quarter and held them to single digits in the first and fourth quarter.
It's the team's fifth year advancing to the semifinals where they've gone 2-2 in their past four appearances. The team won its first and only Central Section championship in 2017 when they defeated Strathmore 60-46.
Hanford will host No. 4 seed Washington Union (21-9, 8-2 NSL) in the semifinals on Wednesday at 7 p.m.
FRESNO — Hanford West won Washington Union's first baseball classic over the weekend and is off to a great start to the season.
The Huskies went 4-0 during the tournament where they defeated Coalinga, Yosemite and Mendota by a combined score of 37-8 to reach the championship game. They then beat the Panthers 11-8 in the finale.
You have free articles remaining.
Huskies senior pitcher Chris Brown started every game on the mound and is now 5-0 on the season. The team as a whole is also 5-0 overall, which is two more wins than all of last season when they went 3-22-1.
Hanford West will face Beyer on Friday at 3:30 p.m. at Buchanan High School.
HANFORD — Fresh off a CIF Central Section Division IV championship — their third in a row — Sierra Pacific is gunning for another title after starting the season 4-0.
Sierra Pacific defeated Mission Oak, Sanger, Hanford West and most recently Taft on Friday. The Golden Bears lost six seniors from last season, but their depth should enable them to be competitive again this year even with the team expected to move up to Division III.
That was best illustrated in an early victory against the defending Division II champions Sanger, who they defeated 8-1 on Feb. 18. Sierra Pacific had lost their previous two meetings against Sanger.
In that match, Sierra Pacific's No. 1 Joshua Wilson battled Sanger's No. 1 Luke Hockersmith, but lost 6-4, 7-7 (7-2). The Golden Bears won the rest of the matches, including wrapping up the match in singles.
Against Taft on Friday, Wilson won 6-0, 6-0, as did No. 3 Kristian Losenara, No. 4 Jinqiao Lu, No. 5 Alberto Camarena and No. 6 Dylan Macias-Alvridrez. No. 2 Nick Brockie won 6-1, 6-1.
In doubles, Wilson and Camarena paired at the No. 1 spot to win 6-0, 6-0 followed by Brockie and Trevor Gamble at No. 2 to win 6-1, 6-0. The No. 3 doubles team of Jerrick Amores and Daniel Allen won 6-1, 6-2.
Out of a total of 36 matches, Sierra Pacific has only dropped one. They will travel to face Kingsburg today at 4 p.m.
Get in the game with our Prep Sports Newsletter
Sent weekly directly to your inbox!