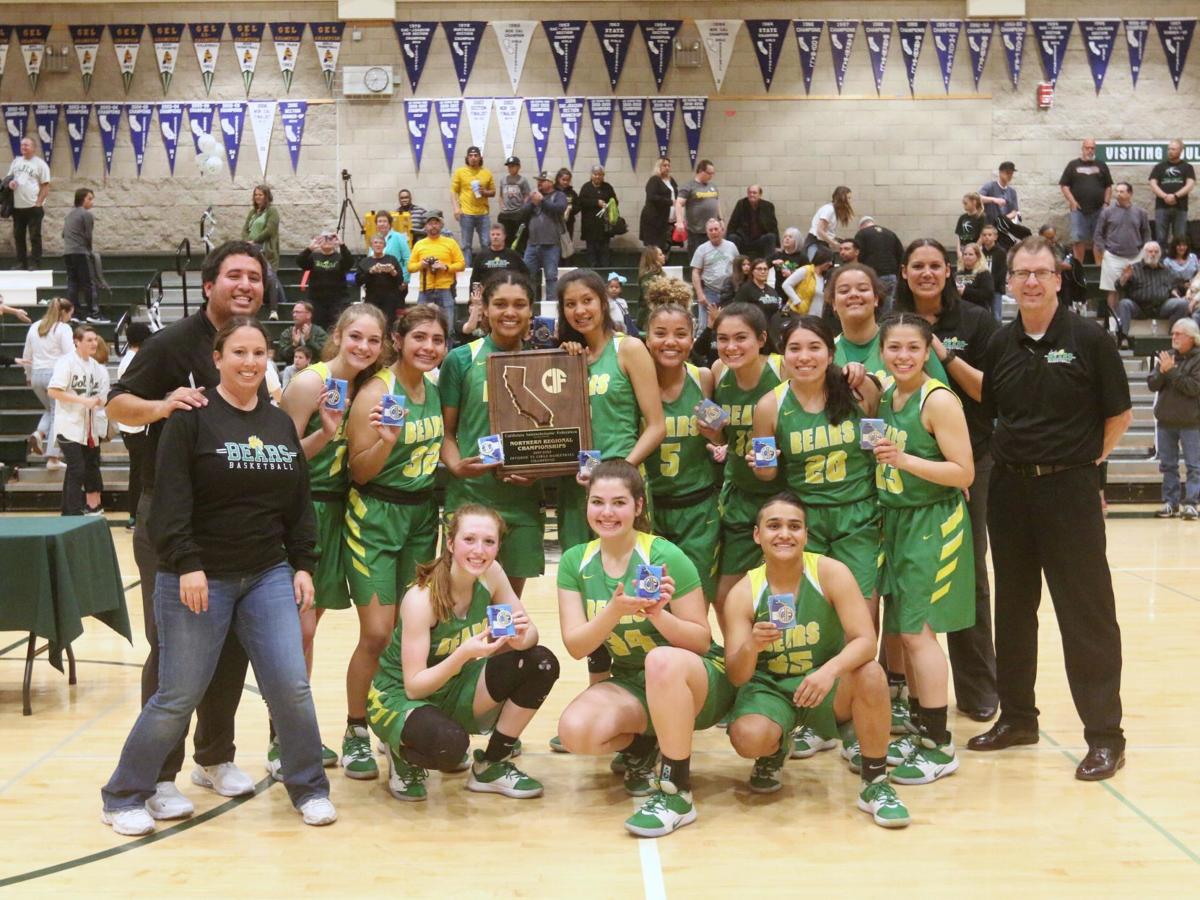 The California Interscholastic Federation has announced the CIF State Basketball Championship games planned for Friday and Saturday at the Golden 1 Center in Sacramento have been canceled. It effectively ends the season for the Sierra Pacific girls basketball team.
"What I said to them today was that I'm disappointed for them, but so proud of them and they are truly champions," Sierra Pacific coach Amy Bush said via phone call.
In a statement released earlier today, the CIF said, "This decision was made after careful deliberation and in the primary interest of protecting the health and safety of our member schools, fans, and most importantly, our student-athletes."
"I truly am disappointed for the girls, especially for the seniors, and for those kids who've never stepped foot in Golden 1 because it's an amazing feeling," Bush said. "With what's going on in our world right now, we do have to look out what's best for everyone, what's safest."
Sierra Pacific will not have a chance at a second state championship in three seasons. The team was scheduled to play on Saturday at 10 a.m. against No. 1 seed and Southern Regional champions Lancaster.
"We worked hard to get as far as we did, especially on the road, and with one more road trip left, they were feeling pretty positive, confident and proud of what we have accomplished so far," Bush said. "None of that goes away it's just hard because that was the goal. That was our focus."
The Golden Bears finish the season as the CIF State Division IV Northern Regional champions. They were 29-7 overall and 12-0 in the East Sequoia League winning their sixth consecutive league title.
"It's hard not having the closure that we were looking for by playing at Golden 1 and playing for the State championship," Bush said. "But they've accomplished so much this season and they're truly a family."
The CIF went on to say in the statement, "While we understand this decision is disappointing, we strongly believe that the opportunity to compete in this event does not outweigh our obligation to place the health and safety of our member schools and school communities above all else."
For those that have already purchased tickets for the championship games, refunds will be made available at the original point of purchase. If tickets were purchased online via ticketmaster.com, refunds will be processed automatically.
The announcement comes on the heels of the NBA suspending its season on Wednesday after the Utah Jazz's Rudy Gobert tested positive. The coronavirus, which was labeled a global pandemic by the World Health Organization on Wednesday, has sickened more than 1,300 people in the United States with a death toll of 38.
"What I said to them today was that I'm disappointed for them, but so proud of them and they are truly champions," Sierra Pacific coach Amy Bush told her team after finding out about the state basketball championship games being canceled.
Concerned about COVID-19?
Sign up now to get the most recent coronavirus headlines and other important local and national news sent to your email inbox daily.