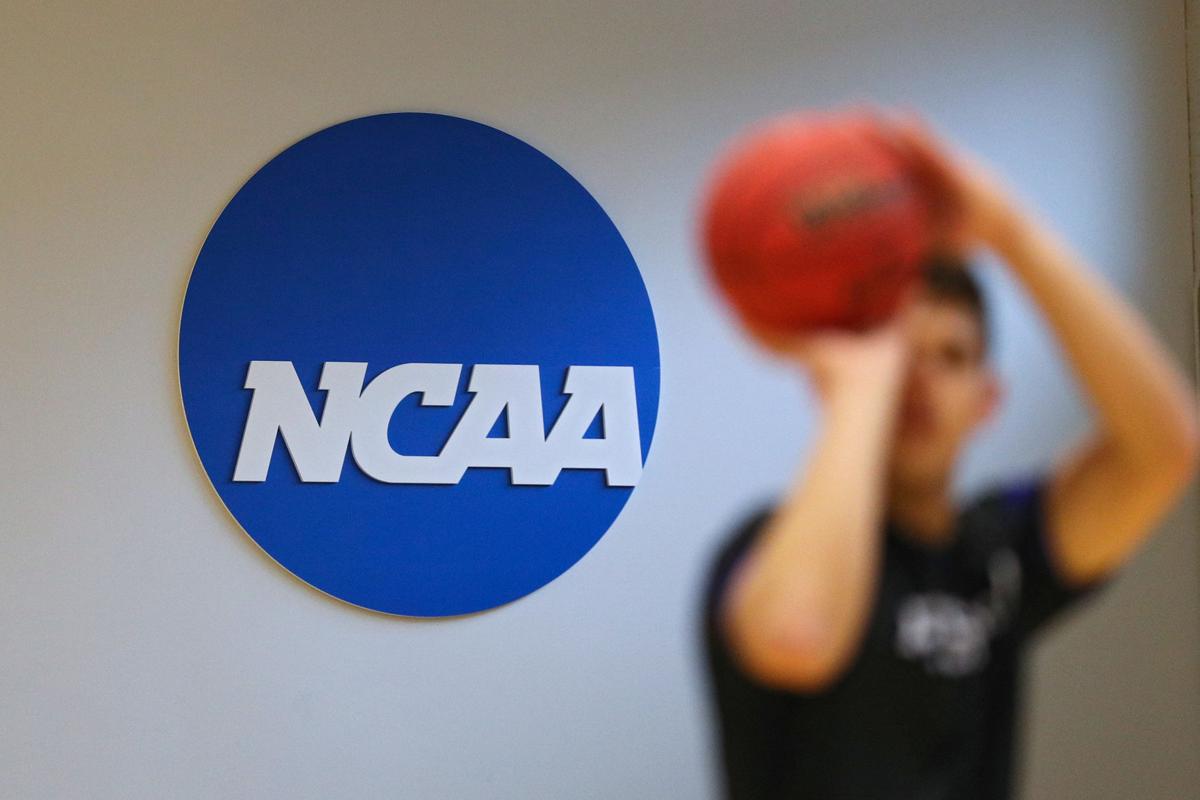 In the space of a few hours, Ryan Decker went from preparing for a weekend series to parsing the end of his college baseball career. The N.C. Central pitcher was first told, along with his teammates, that Bryant would not be coming to Durham the next day but they would practice anyway. He started playing catch to warm up. Fifteen minutes later, coach Jim Koerner brought the team back together for another meeting.
"You could see it on his face right away," Decker said. "He started tearing up, and everybody knew."
The end of Decker's senior season came to an abrupt end that Thursday afternoon at Durham Athletic Park, just like every other senior in a spring sport across the NCAA. Once the NCAA canceled its winter and spring championships because of COVID-19, conferences quickly followed with suspensions and later cancellations in an attempt to stop the spread of the coronavirus.
And with that, years of work and aspiration were wiped out as college careers ended in an instant.
But for some of them, only for an instant.
In a rare bit of proactive thinking, the NCAA a day later agreed in principle to offer Division I athletes in spring sports - baseball, softball, golf, tennis and track and field, among 14 total sports - an extra season of eligibility. The details are complicated and in some cases awkward, for both schools and athletes, but it was a moment where the NCAA did the right thing first and worried about the consequences later. Divisions II and III have done the same.
The actual vote on the proposal is Monday, and it should be a formality at this point, at least the broad strokes. The margins get a little blurrier. Sorting out the consequences is going to be a bureaucratic nightmare, from scholarship limits to roster sizes, not the kind of thing the NCAA's unwieldy rule-making mechanism handles well, but if nothing else, there's time to figure it out. The NCAA could even punt and leave it up to individual schools or conferences.
If it does pass - and it should - not all seniors can or will take advantage, but for someone like Decker, it's the second chance at a senior year he never expected, a do-over that very few people will get.
"Once I found out, I kind of knew right away it couldn't be the end for me," said Decker, a pitcher from Fletcher who went to North Henderson High. "I knew if the NCAA made that decision and wanted to give me the extra year, I had to take advantage of that. My decision was made pretty early on to come back and play again next year. I haven't figured out the finances yet. I talked with coach Koerner the other day, and he doesn't know yet either."
For the schools, there are questions about both finances and logistics. While most spring sports offer only partial scholarships, there is still the additional expense of carrying that extra class of scholarships. (For those schools that are under-enrolled, there may even be a small revenue boost with the extra athletes.)
Meanwhile, schools and teams that recruited incoming classes of freshmen specifically to replace expected losses to graduation now have to make room for any seniors who decide to return, potentially crowding not only rosters but locker rooms and training facilities.
The question is how many seniors will actually return?
Decker was planning to finish his kinesiology degree in summer school, so his plan is to stretch those classes out over two semesters while potentially adding a minor. He doesn't have a job lined up, and plans to attend graduate school for physical therapy, so he's not in any particular hurry. That made it an easy decision for him.
For others, they'll have to balance how much they want to return with whether they can afford it. With how they'll fit in on the team, depending on who else decides to come back. With delaying a first year of post-college adult life for another year of college. Decker said his roommate, Tyler Penner, a senior pitcher from Matthews, has already decided he's ready to get on with his life. Decker was not.
"I never 100% thought to myself, 'That's it,'" Decker said. "I always tried to stay positive and hope for the best as far as another year."
It's only going to be those in the sweet spot - with the time and the money - who can even consider coming back. Most didn't even know they had played their last game when they did. Some thought they had, but had not.
Visit The News & Observer (Raleigh, N.C.) at www.newsobserver.com
Be the first to know
Get local news delivered to your inbox!