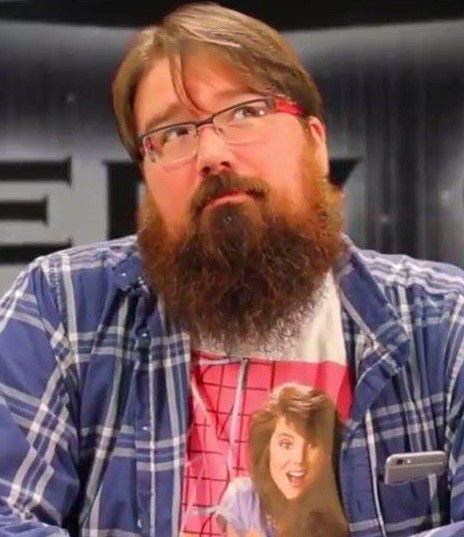 It's a new day here at The Sentinel.
After what seems like a several decades, but has actually only been about five months, we're finally standing on our own two legs. Our newly-formed parent company, Santa Maria News Media Inc.'s split from Lee Enterprises is finally complete (outside of a few bells, whistles, bugs and snafus here and there).
Escaping the burden of a complete corporate switchover in the midst of a pandemic and economic downturn has been taxing on everyone here at the office and now that it's behind us, we feel like Tim Robbins at the end of "The Shawshank Redemption."
We should hang up a poster of Rita Hayworth in the newsroom to commemorate the occasion.
With our minds no longer preoccupied with logistical transitions and fundamental administrative concerns, we're now turning our focus back to what's really important -- the communities we serve.
Starting today and continuing all week (and beyond), we'll be rolling out new features, pages, columns and other goodies.
You'll notice we've rearranged some of the pages. Sorry for the momentary confusion, but we think you'll like the changes going forward.  
Sports, such as it is, will be moved to B2. Though, with no local sports taking place until December at the earliest, that page may turn into a jack of all trades from time to time and be used for other things.  To the delight of puzzle and comics lovers, we will soon have two full pages of the fun stuff.  The lineup of the comics has been shaken up a little, but we're confident that we've curated the funniest funnies.
We'll be making moves to bring a different kind of flavor to the B Section cover every day. This will be a work in progress, but designated pages with local content for Food, Faith and Entertainment will return this week. Some new features already popped up last week, including a column by Silvia Gonzalez Scherer of the Hanford Multicultural Theater Company, which will serve to keep readers up-to-date on the world of local performing arts. "Filmaniacs" by local fantasy author Garrett K. Jones will keep readers informed on the best bets on the various streaming platforms. We hope to implement additional pages and new local columns in the weeks to come.
As for the A Section, obituaries are now right up front on page A2.  This Commentary page is now on A4 (obviously) to make way for our brand new Community page on A3. This will be the spot where you can find even more local content, along with columns from a who's who of local movers and shakers. I won't spoil the surprise of some of them to come, but you may have already seen the return of the frequently asked for "Only in Kings County."
Amy Ward, CEO of the Greater Kings County Chamber of Commerce, will keep readers in the know on local business issues, leading the column off with those juicy, good-natured tidbits that happen Only in Kings County.  
The inaugural Only in KC tidbit was supplied by me, it was a well-intentioned rib on my buddy, Sentinel reporter Noe Garcia, wherein I teased that anyone who likes or writes about sports should be required to play "NBA2K."  This tidbit got Amy in hot water with a hot-headed, sarcasm-missing reader who angrily let her know that playing video games shouldn't be a pre-requisite for enjoying sports. I apologize to Amy for having to take the heat for my ironic "Only in KC," but I guess that's a story that, itself, could happen Only in Kings County.
We'll be rolling out more new features and columns in the future. Let us know what you want to see or comment on how we're doing by contacting editor@hanfordsentinel.com.
To submit your own "Only in Kings County" bits or to inquire about submitting a regular column can send an email to editor@hanfordsentinel.com.
Catch the latest in Opinion
Get opinion pieces, letters and editorials sent directly to your inbox weekly!