History and fiction have known their fair share of infamous feuds over the years.
From the Capulets and the Montagues, to the Hatfields and the McCoys, to the Jets and the Sharks, we're often captivated by stories of great rivalries. We love a good turf war, and when he hear that, "this town ain't big enough for the two of us," we now it's about to get good.
One such rivalry is brewing on Lacey Boulevard right here in Hanford. And while blood may not flow, feathers will most certainly fly.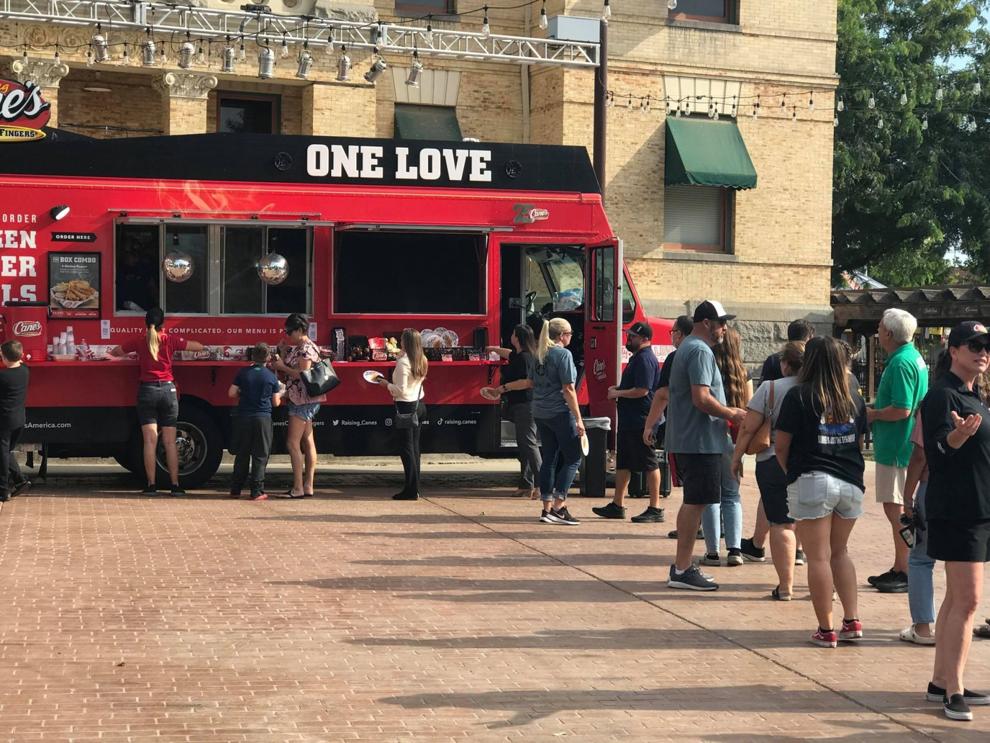 Up until now, Damon Miller, owner of The Chicken Shack, has been the undisputed chicken king of the County Kings. Not only has he been able to open a newer, bigger store down the street from his old spot on Lacey, but he's also planted his flag in five more spots in four different cities. Now, there's two Chicken Shacks to be found in Fresno, and sites in Selma, Clovis and Paso Robles.
But down the road on the same street, a new rival has a emerged, one that threatens the Shack's previously untouchable title.  
Earlier this month, Raising Cane's a Louisiana-based fried chicken chain  opened a Hanford franchise to much hype and fanfare from both their marketing and our community. The anticipation was killer. A preview of it from their food truck created lines in Civic Park that would make Disneyland blush, and it's promising the creation of 100 new jobs for the people of Hanford.
What's more? Raising Cane's has plans elsewhere – including locations in River Park in Fresno and Sierra Vista in Clovis – right near the Shack. That's right. In the near future, we could see a Chicken Shack vs. Raising Cane's turf war spanning across the Valley, vying for supremacy in something akin to what we saw in World War I. And don't even get me started on the Colonel.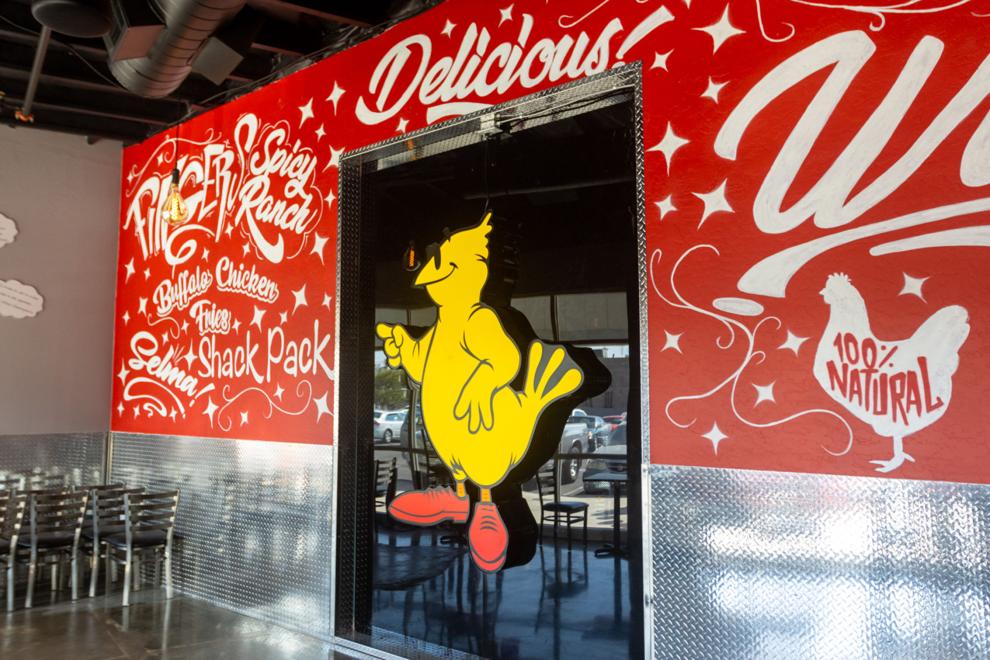 But that poses the question: Who's better?
To answer that question, I decided to drive over to Raising Cane's and see what all the commotion was about. It was a big sacrifice, I know – I had to put aside my diet, since I'm trying to lose my COVID weight before my sister's wedding. When I eventually found parking way out in the back, I went inside and placed my order.
Two things immediately struck me – one is just how quick the service was. Despite being completely packed, my order was ready in about two minutes. The second thing to strike me was just how, well, okay it was.
Don't get me wrong. It was good, but just good. I didn't see why everyone was tripping over themselves last week to have it. If anything, I was more impressed by the slab of Texas toast they threw in there. Did I enjoy the experience? Yes. Would I eat there again? If there isn't a Chicken Shack in close proximity, then yes.
You may need to dab Chicken Shack with a napkin before you eat, but there's a surprisingly slightly dry and salty exterior, while inside, the meat is juicier. In short, similar to how my mom makes it. Or maybe I'm partial to shoestring fries over crinkle. Or maybe their baked beans work not only as a good side, but a nice dipping sauce (I'm weird like that. I know. I'm at peace with it). Either way, I'm gravitating more to the Shack. But the good news is that regardless of your preference, there's a chicken place for you to enjoy.
And since The Chicken Shack continues to see steady business in Hanford, this town just might be big enough for the two of them after all, much to the delight of local foodies.