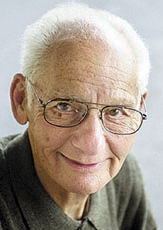 Olives are one of California's major tree crops, whether they are canned whole and in pieces as table pleasures or squeezed for their oil, which is bottled and shipped throughout the country and the world.
As an industry, California olives are emerging from a 50-year period of uncertainty, bare-knuckles competition with olive imports from Spain and tree growth characteristics that have made them expensive to harvest for either use.
A three-generation olive growing and processing family in Tracy is offering powerful incentives for growers who can identify with the potential of new opportunities and profits. A major incentive is a million trees to supply growers who choose to plant, maintain and eventually harvest them. A new planting pattern that allows growing more than 200 trees per acre as opposed to the traditional 80, a revised configuration of the trees that leads to harvesting quickly and economically by machine and new market opportunities encourage growers to accept the offer.
While the Musco family also grows and harvests olives that it crushes for oil, it is not alone in planning to take advantage of new opportunities in olive oil production and sales. Long-time San Joaquin Valley fruit grower Pat Ricchiuti will harvest olives from hundreds of recently planted trees this fall and crush the fruit for a high quality oil deemed by tasting experts as highly superior to oils imported from Spain.
Growing an increased number of trees per acre is also a major incentive for olive oil producers – as many 2,000 trees per acre planted on narrow spacing. The growth in restricted spacing contributes to harvest by a machine that straddles each row much the same as many plantings of wine grapes are harvested. Actually a slightly converted grape harvester was used in the first harvests.
Among the disappointments in the industry's recent years have been the failures of venerable growers and processors Lindsay Olive Growers in Tulare County and Oberti Olives in Madera. Both persisted for years in producing superior olive products in competition with Spanish producers of both whole canned olives and oil products. The brand names of both persist, though neither operates as before.
Two recent international trade victories have cleared away years of tariff imbalances that kept olives produced in America(almost entirely in California) at huge disadvantages to foreign competition for both fresh olives and oil. They have opened opportunities that the Muscos and those they are recruiting as growers can take advantage of for years.
Olive processing has been something of a bugaboo. Removing and disposing of seeds has challenged processors. Growers have been characterized by the abundance of seeds hauled from their processors and spread like gravel for driveways, parking areas and open locations. In its latter days Lindsay established a generator fired by burning olive seeds to accommodate a significant share of the disposable product.
Olives for human consumption require curing, usually with an extended soak in a heavy brine solution. Completion of the process leaves huge volumes of brine, not easily disposed of and not healthy for soils where it has been dumped. The future of olive production is expected to include more acceptable disposal technology.
Ushering a traditional crop such as olives back to health and prosperity is an undertaking that extends pride and accomplishment to California citizens far beyond those directly involved. It even includes historians and their recollection that olive trees carried here and cared for by the Franciscan fathers in orchards bordering the missions are historic reminders that California's experience with this stately crop is well established.
Don Curlee covers agriculture in California. He currently resides in Clovis.
Catch the latest in Opinion
Get opinion pieces, letters and editorials sent directly to your inbox weekly!