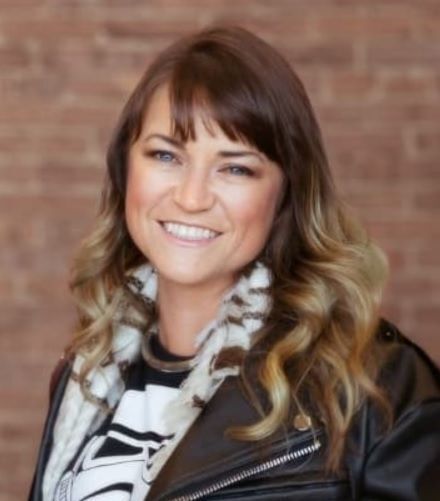 Have you ever lived in a city where you've had to park your car five blocks away from your apartment only to realize the very next day you forgot the street you left it on?
Have you then spent the next thirty minutes trying to locate it while growing more and more convinced it was stolen before finally finding it with a huge sigh of relief?
This can be a pretty common occurrence in places like NYC or LA. Yet, outside of densely populated metropolitan areas, there still remains an obsession over adequate parking space.
This obsession typically leads to local municipalities creating a false narrative over a perceived lack of parking in their town. It doesn't help that the government mandates an absurd amount of parking at malls and shopping centers to accommodate the busiest shopping days of the year only to sit mostly vacant the rest of the time.
This is why bustling downtowns generate more revenue per square foot versus the one story, big box stores. It's the fact they don't have parking lot wastelands where potential money-making retail and a stack of living spaces above could be located.
Oftentimes this obsession is unhealthy and unwarranted.
For example, it's been repeatedly touted that Downtown Hanford has a parking problem. I'll concede that the very busy 7th Street can pose some challenges; however, simply turn a corner and you're likely to find a spot. What it comes down to is not a parking problem, per se, but an aversion to walking problem.
Funny considering that parking at the mall likely sits further from the store you want to visit than the spot around the corner from the downtown coffee shop. People's perception aside, we should dig into the sordid actions cities do in the name of parking.
A few years ago the Libertarian Party of Kings County was contacted by a property owner looking to see if we could help. The issue began when a house fire next to their duplex melted their water meter. When they went about replacing the water meter they were slapped by the city with a plethora of updates required of their duplex to include an ADA compliant door stoop. The total cost for them to acquire a new water meter came out to over $160,000 worth of fixes.
One could argue that the property owners don't live in town, and the duplex itself leaves much to be desired, but the mean-spirited nature behind this becomes more evident when we hear from city officials a desire to create a parking structure in the area. Fast forward three years later we find the empty duplex is a draw for vagrants and the city decides to enact one of the most overreaching practices of government: Eminent Domain.
And they do so while discussing, you guessed it, the plans for a possible parking structure. Nevermind the fact that in order to access this potential parking structure — with a price tag of $19,000+ per spot — people would end up walking past dozens of empty curbside parking spaces to get to where they're going.
In-lieu parking fees is yet another heavy blow against small businesses and local non-profits. Basically what it entails is if new construction occurs in Downtown the property owner must either create new parking or pay the city a fee that goes towards the creation of new spaces.
These fees are not for the faint of heart.
For example, hundreds of thousands of dollars was asked of a small non-profit when they built upon an empty lot . What was eventually negotiated still ended up being tens of thousands of dollars, all of which gets earned through fundraisers our neighbors generously contribute to. Meanwhile, the city makes sweetheart deals to large developers worth millions and even billions of dollars to build in town.
Then there's always the issue of towns tearing down historic buildings for primo parking. Instead of focusing city funds and energy on parking lots, we'd get more back on our investment by improving streetscapes to boost charm and walkability.
Along with things like bike paths which encourage less pollution, cause less wear and tear on the roads, and promote healthy living and longevity for the citizens in general.
If we aren't better about approaching these issues in a visionary and holistic sense then we are destined to be the city Joni Mitchell sang about how "They paved paradise and put up a parking lot."
Catch the latest in Opinion
Get opinion pieces, letters and editorials sent directly to your inbox weekly!