HANFORD — Cougar Williams is making sure that families in Hanford have a happy holiday season. Inspired by his little brother, Caden, who was selling candy to buy gifts for kids less fortunate and his mother, Carol, Cougar sponsored the first annual Christmas Toy Drive-Thru presented by Inflatable World on Dec. 22 at Centennial Park in Hanford.
JuJu Hughes, former Hanford High and Fresno State standout and current Los Angeles Rams football player, and Nohelia Cordova, who works at JSI Insurance Agency, teamed up with Williams to help sponsor the event.
Cougar credits his brother and mother, who he said is the most unselfish person he knows, with helping him come up with the idea for the toy drive thru.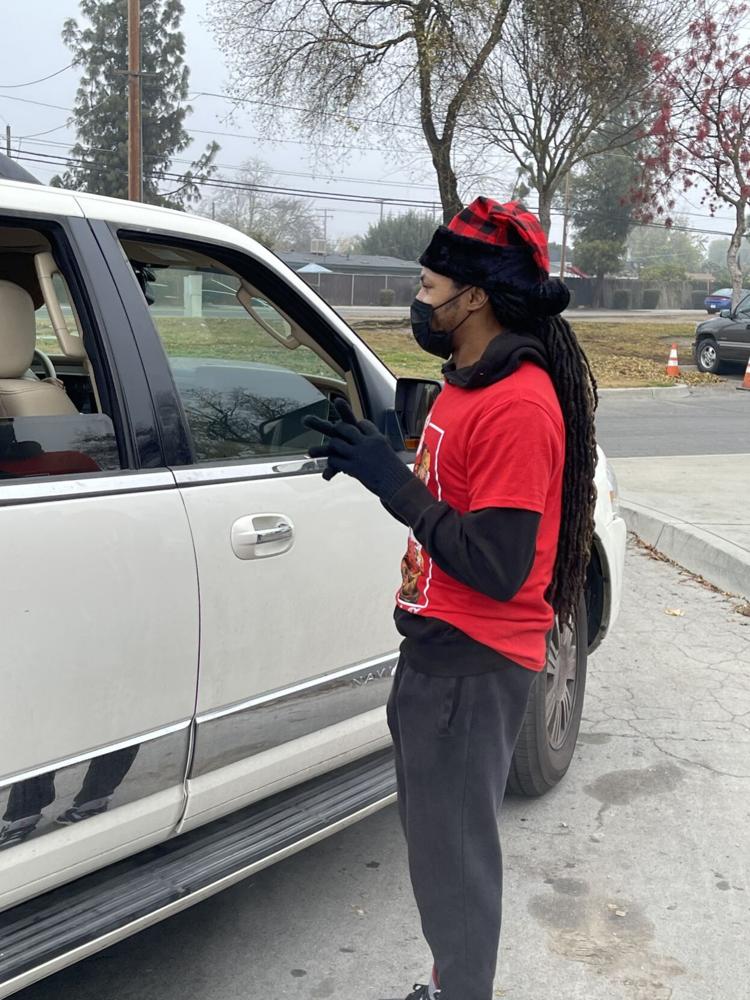 "I made a flyer, posted it on my social medias and JuJu immediately reached out and wanted to be a part of it," Williams said. "We had bounced ideas in the summer about events we could host and the plans we had to give back to the community so when it came up, it was just a perfect opportunity. JuJu's like my little brother, I have known him since his elementary school days, through sports and became like a mentor/big brother to him. We are still in contact to this day and have a great relationship. Noehelia had also seen it on social media and reached out as well and it just made the perfect sense, we were all trying to do one thing, give back to the community."
Williams said that more than 500 toys were handed out during the event to families who drove up in their cars and were handed toys through their car windows, following safety protocols.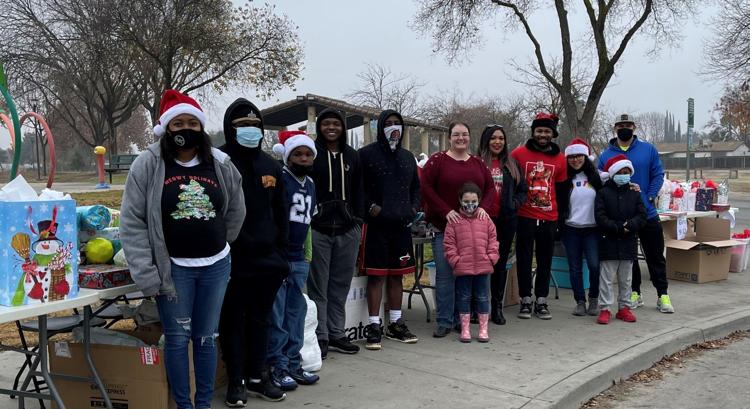 "It was a great turnout, a turnout I didn't even expect or fathom when I initially made the flyer," Williams said. "I knew I wanted to give out toys but once I received the support I did from everyone in the community it just kept growing and growing."
For Williams, the event was made even more special due to the tough times many families are facing currently during the pandemic.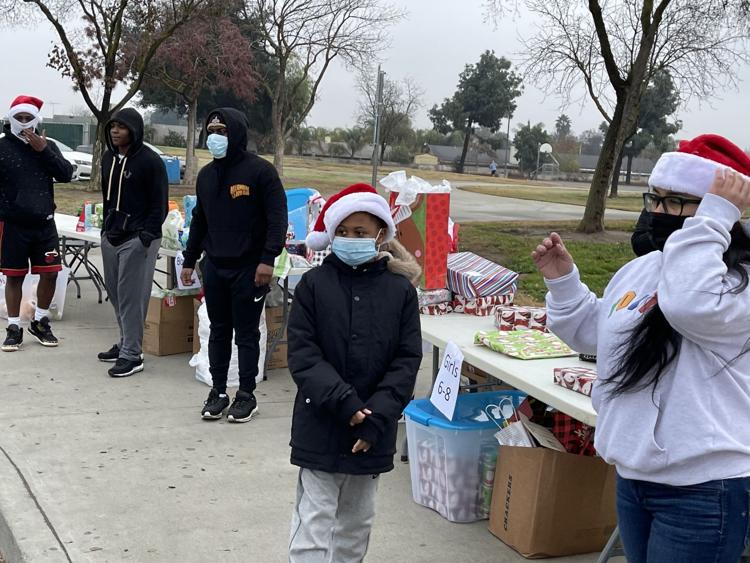 "This was important to me because of tough times everyone is going through. A lot of families are struggling to make ends meet and I'm in a fortunate position where I can give and it wasn't just me, I basically came up with the idea and my mom Carol Williams and girlfriend Jessica Sanchez and everyone else took it from there," Williams said. "I can't sit here and take credit because everyone played a part in helping out, my sisters, my cousins, my friends, ex-NFL players, sheriffs, teachers, it was a collaborative effort which I appreciate so much because it just shows how strong of a city we are when we all come together to give to a bigger cause and be unselfish."
Cougar was joined by family, friends and Hughes' family to hand out toys during the drive thru. JuJu was unable to attend due to COVID-19 protocols currently in the NFL.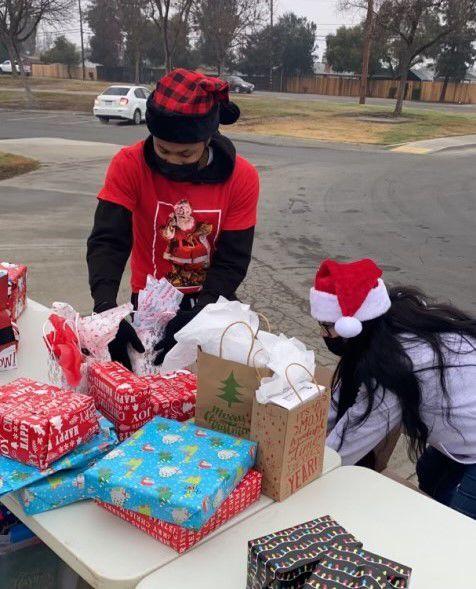 "Many fans and people in attendance came to see JuJu but since the NFL has tightened their protocols due to COVID, he couldn't be in attendance. He wanted to be here bad but under the current circumstances he couldn't attend," Williams said. "We have several more events planned and hopefully we can get back to some type of normalcy so they can come into fruition.  I just want to thank everyone that helped and gave and supported the toy drive because you are greatly appreciated for making this happen for the kids. It was a collaborative effort by the city to make something like this happen and I appreciate everyone that came, donated, helped out and even spread the word."
Some of the people that Williams wanted to thank include: The Netto's, Rudy Salas, Damien Douglas, teachers, old coaches, Fire station No. 1 and sheriffs. Among those that Williams received toys and support were Jessica Sanchez, Carol Williams, Jasmine Gray, Jelissa Williams, Daryias Harris, Erik Lamb, Jaalen Rening, Sallisha Lamb, CJ Costello, Trey Perryman, Ju'Pri Hughes, Roger Wilson, Minnie Hughes and Annie Holt.  
Be the first to know
Get local news delivered to your inbox!