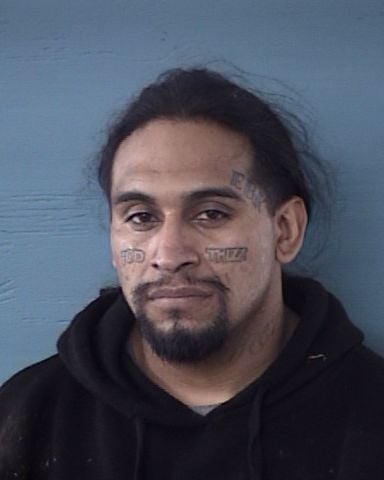 DINUBA — Police are saying that a suspect in a Selma shooting two months ago has been arrested in Dinuba. 
At around 9:21 a.m. Tuesday, The Dinuba Police Department conducted a vehicle stop in the area of the 500 block of W. Tulare Street, Dinuba on a black Honda Civic occupied by a female driver and a male passenger.
The male passenger who, according to police, initially provided officers with a false name was later identified as Frank Lopez. While officers continued their investigation, Lopez allegedly exited the vehicle and fled on foot. Lopez led officers on a short foot pursuit where he was subsequently arrested and taken into custody, according to authorities.
With the assistance of the Dinuba Police Department, Lopez in currently in custody at the Fresno County Jail after what authorities call "a long two-month run from authorities."
Lopez is the prime suspect on a shooting that occurred on Nov. 28, which resulted in a 13-year-old being shot in the shoulder after Lopez negligently discharged his firearm, according to authorities.
Lopez is a convicted felon therefore is prohibited from owning or possessing any type of firearm and or ammunition.
Lopez' arrest warrant consisted of the following charges: Assault with a Firearm, Possession of Firearm by Felon, Negligent discharge of a firearm, felon in possession of ammunition, loaded firearm carried by gang member, and willful cruelty to a child.
Lopez was transported to the Fresno County Jail where he was booked.
Be the first to know
Get local news delivered to your inbox!