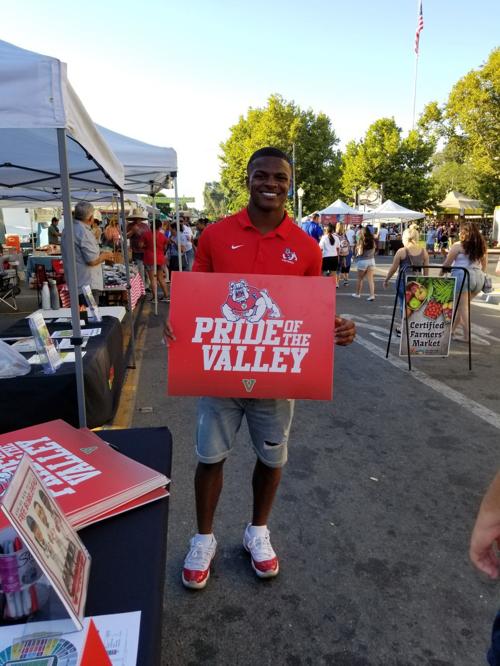 LOS ANGELES — It was announced Friday that Juju Hughes' time with the Los Angeles Rams is over.
The former Hanford High and Fresno State standout was among 17 cuts the Rams made on Friday to trim their 80-man roster to 53 players.
Hughes was signed by the team after going undrafted earlier this year.
Hughes, a 2016 Hanford High graduate, help led the Bullpups to back-to-back Central Section titles, a CIF Division-IV-AA State title and a 26-2 record over his junior and senior seasons. Hughes had a career-best 80 tackles (47 solo) during his senior season at Fresno State and played in all 52 games over his four seasons as a Bulldog. He started in every game from his sophomore to seniors seasons.
Be the first to know
Get local news delivered to your inbox!