TRUMP: "Initially speaking, the tests were old, obsolete, and not really prepared. We have a brand-new testing system that we developed very quickly, and that's your result." — news briefing on April 6.
TRUMP: "This administration inherited a broken system, a system that was obsolete, a system that didn't work." — news briefing on March 30.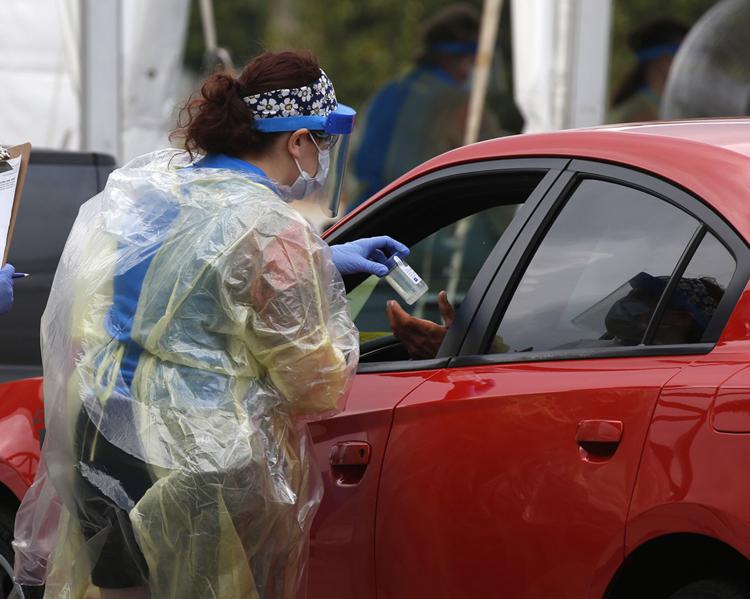 THE FACTS: His assertion that he inherited a "broken" and "obsolete" COVID-19 test from the Obama administration is false. The novel coronavirus did not exist until late last year, so there was no test to inherit.
The Centers for Disease Control and Prevention instead struggled to develop its own test for the coronavirus in January, later discovering problems in its kits sent to state and county public health labs in early February.
It took the CDC more than two weeks to come up with a fix to the test kits, leading to delays in diagnoses through February, a critical month when the virus took root in the U.S. Not until Feb. 29 did the Food and Drug Administration decide to allow labs to develop and use their own coronavirus diagnostic tests before the agency reviews them, speeding up the supply. Previously, the FDA had only authorized use of a government test developed by the CDC.
Meantime the U.S. bypassed a test that the World Health Organization quickly made available internationally. Trump has said that test was flawed; it wasn't.
---
TRUMP: ""We are leading the world now in testing by far." — news briefing Friday.
TRUMP: "America continues to perform more tests than any other nation in the world. ... Now we're performing them at a level that nobody has ever seen before." — news briefing Tuesday.
TRUMP: "Nobody has done more testing. ... If (other countries) did the kind of testing proportionally that we are doing, they'd have many more cases than us." — briefing on April 6.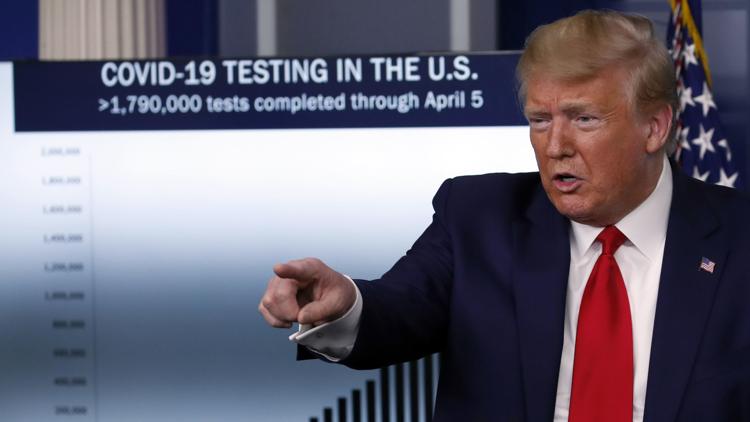 THE FACTS: He's wrong to say the U.S. has done more tests "proportionally" than other countries. More broadly, his frequent boasts about testing mask what his own officials have called a failure of the system. The U.S. has notably lagged on this vital front.
As for proportional testing, South Korea is just one of the countries with better testing rates. It also has fewer known cases of COVID-19, both in absolute terms and as a percentage of its population.
One test has been done for every 100 South Koreans, compared with one for every 150 Americans, according to figures in recent days.
Altogether, South Korea has conducted nearly 500,000 tests; the U.S. has conducted over 2.2 million. But South Korea's population is six times smaller.
The U.S. only recently surpassed South Korea in the total number of tests, even though both countries reported their first confirmed cases on the same day in January.
U.S. testing continues to be constrained by shortages of key supplies, including sampling swabs, and backlogs of unprocessed tests.
Concerned about COVID-19?
Sign up now to get the most recent coronavirus headlines and other important local and national news sent to your email inbox daily.