TRUMP, explaining his hesitancy to suspend U.S. domestic flights to stem spread of the virus: "They're generally very, very empty planes. ... There's also testing done when people get onto those planes and also when people get off the planes." — news briefing on April 6.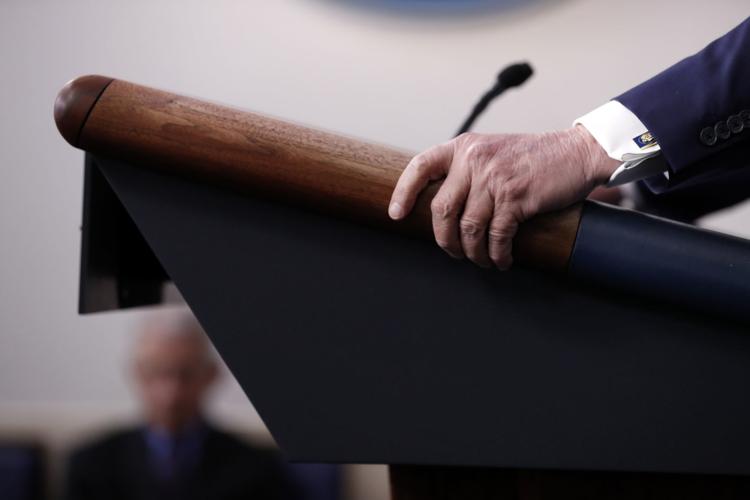 THE FACTS: False. There's no evidence to support his suggestion that travelers at U.S. airports are being regularly tested, let alone when they both get on and off the planes.
There are coronavirus screenings of some passengers arriving at 13 major U.S. airports on international flights, which involve temperature checks and questioning by U.S. agents about possible symptoms. Some states are also screening passengers who are arriving from hard-hit coronavirus areas in the U.S. and asking them to self-isolate. None of that is the same as getting a COVID-19 test, and there are plenty of gaps in containment.
The screenings, for instance, can miss people who don't yet show symptoms of COVID-19; while symptoms often appear within five or six days of exposure, the incubation period is 14 days.
The checks on international travelers are primarily conducted for American citizens, legal permanent residents, and their immediate families who recently visited certain countries — many parts of Europe, as well as China and Iran.
___
Associated Press writers Eric Tucker, Christopher Rugaber, Josh Boak, Matthew Perrone, Ricardo Alonso-Zaldivar, Lauran Neergaard and Colleen Long in Washington and Ken Sweet in New York contributed to this report.
The Associated Press has been fact-checking politicians since 1996, when Bill Clinton was president. These are not opinion pieces but instead are straight-news items that adhere to AP's Statement of News Values. The AP encourages readers to reach out with comments, fact-checking suggestions and corrections at FactCheck@ap.org. Learn more about the team and how this content is produced at apnews.com.
Concerned about COVID-19?
Sign up now to get the most recent coronavirus headlines and other important local and national news sent to your email inbox daily.