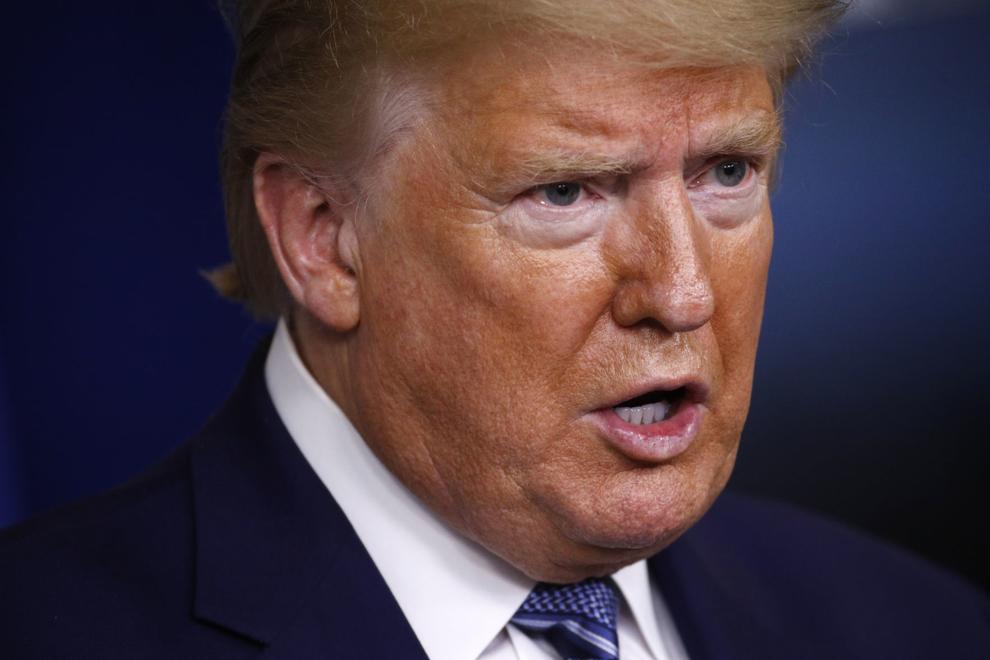 TRUMP, on the government's decision to stockpile millions of doses of hydroxychloroquine drug to make it available for patients with COVID-19: "What do you have to lose? I'll say it again: What do you have to lose? Take it. I really think they should take it. But it's their choice and it's their doctor's choice, or the doctors in the hospital. But hydroxychloroquine — try it, if you'd like." — news briefing Saturday.
TRUMP: "They say taking it before the fact is good. ... I'm not acting as a doctor. I'm saying do what you want. ... It can help them but it's not going to hurt them." — briefing Sunday night.
THE FACTS: He's making unverified claims about a drug that can have serious side effects and may not work. The drug has not been approved as a treatment for COVID-19 and Trump's own health experts say more studies are needed to know whether it's safe and effective to use.
The president has been talking up hydroxychloroquine, a drug long used to treat malaria, rheumatoid arthritis and lupus, after very small preliminary studies suggested it might help prevent coronavirus from entering cells and possibly help patients clear the virus sooner. Doctors can already prescribe the malaria drug to patients with COVID-19, a practice known as off-label prescribing.
But the drug has major potential side effects, especially for the heart, and large studies are underway to see if it is safe and effective for treating coronavirus.
On Friday, Dr. Anthony Fauci of the National Institutes of Health and member of the White House coronavirus task force, said Americans shouldn't consider hydroxychloroquine a "knockout drug."
"We still need to do the definitive studies to determine whether any intervention, not just this one, is truly safe and effective," he said on Fox News.
The American Medical Association, the American Pharmacists Association and the American Society of Health-System Pharmacists in a joint statement previously cautioned against "prophylactically prescribing medications currently identified as potential treatments for COVID-19." That means prescribing a medicine for the purpose of warding off a disease or preventing its spread.
Concerned about COVID-19?
Sign up now to get the most recent coronavirus headlines and other important local and national news sent to your email inbox daily.