TRUMP, on the government's decision to stockpile millions of doses of hydroxychloroquine to make it available for patients with COVID-19: "You're not going to die from this pill. ... I really think it's a great thing to try, just based on what I know. Again, I'm not a doctor." — news briefing Tuesday.
TRUMP: "What do you have to lose? I'll say it again: What do you have to lose? Take it. I really think they should take it. But it's their choice and it's their doctor's choice, or the doctors in the hospital. But hydroxychloroquine — try it, if you'd like." — news briefing on April 4.
TRUMP: "They say taking it before the fact is good. ... It can help them but it's not going to hurt them." — news briefing on April 5.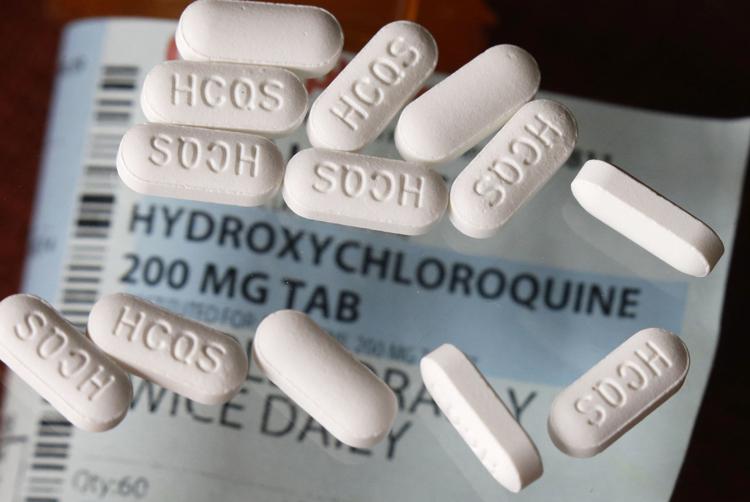 THE FACTS: He's making unverified claims about a drug that can have serious side effects and may not work. The drug has not been approved as a treatment for COVID-19, and Trump's own health experts say more studies are needed to know whether it's safe and effective to use.
The president has been talking up hydroxychloroquine, a drug long used to treat malaria, rheumatoid arthritis and lupus, after very small preliminary studies suggested it might help prevent coronavirus from entering cells and possibly help patients clear the virus sooner.
Doctors can already prescribe the malaria drug to patients with COVID-19, a practice known as off-label prescribing. Research studies are now beginning to test if the drugs truly help COVID-19 patients, and the FDA has allowed the drugs into the national stockpile as an option for doctors to consider for patients who cannot get into one of the studies.
But the drug has major potential side effects, especially for the heart, and large studies are underway. The FDA says people should not take it without a prescription and emphasizes that the malaria drugs being explored "are not FDA-approved for treatment of COVID-19."
The American Medical Association, the American Pharmacists Association and the American Society of Health-System Pharmacists in a joint statement warned against "prophylactically prescribing medications currently identified as potential treatments for COVID-19." That means prescribing a medicine for the purpose of warding off a disease or preventing its spread.
Get Government & Politics updates in your inbox!
Stay up-to-date on the latest in local and national government and political topics with our newsletter.