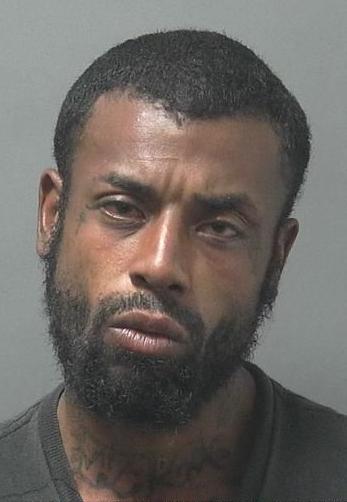 HANFORD — Hanford Police arrested a man for attempted murder Tuesday after he stole ammunition and shot at several people in downtown Hanford, department officials said.
Just after 1 p.m., Hanford Police said an adult male went into Big 5 Sporting Goods in Hanford. While he was in the store, police said the man asked the clerk to look at .22 LR ammunition.
The clerk pulled a box of ammunition off the shelf and let the man look at the bullets. Officials said the man then pulled a semi-automatic handgun magazine from his waistband area and began loading it.
The clerk immediately told the man that he couldn't do that and what he was doing was illegal. Officers said the man took the box of ammunition from the counter and left the store without paying.
The clerk, who feared that the man may be armed due to the fact he was loading a handgun magazine, called 911 to report the incident, police said.
HPD officers arrived on scene and obtained video surveillance of the incident.
While officers were trying to identify the suspect from the Big 5 incident, police received 911 calls from several callers in the downtown area of Hanford.
Callers were reporting that an adult male was walking in the alleyway behind Sherman Williams Paint on west Seventh Street shooting a gun, officials said. The shooter was described to be shooting a pistol and walking east towards Irwin Street.
Officers responded and said they located the man in the alleyway near Eighth and Irwin streets carrying a small satchel bag. He was later identified as 37-year-old Jermaine Notarte.
Officers said they were able to take Notarte into custody without incident. They said they located a loaded .22 caliber semi-automatic handgun in the satchel.
During the investigation, officials determined that Notarte was the same suspect one who stole the ammunition from Big 5 Sporting Goods.
Officers said they spoke with several witness in the area and learned that Notarte shot at two people while he was walking in the alleyway. Officials said no one was struck with gun fire and there were no injuries.
Police said Notarte is a convicted felon and is prohibited from being in possession of a firearm. At this time, officials said they do not know how Notarte obtained the firearm.
Authorities said Notarte was booked into the Kings County Jail on suspicion of six felony charges, including two counts of attempted murder. His bail was set at $1.13 million.
Be the first to know
Get local news delivered to your inbox!