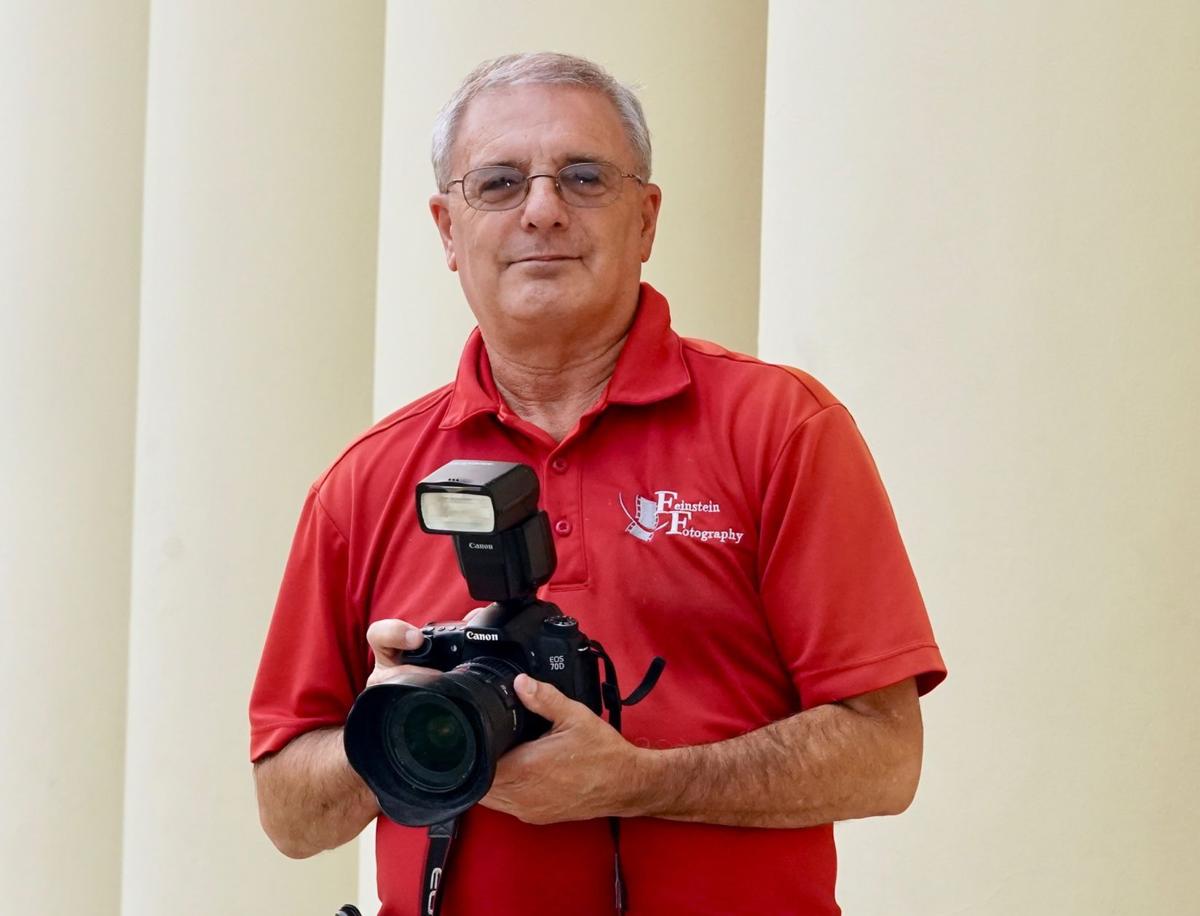 HANFORD — It may be the ever-present camera in his hands, but no one gets recognized more at Hanford games or events than photographer Gary Feinstein.
Feinstein has people come up to him all the time who remind him that he took photos of them when they were a kid that landed on the front page of the newspaper or the sports section.
"It makes me feel like part of the family — part of the history of their life," Feinstein said. "It's very rewarding to know that I was part of that."
Feinstein was selected as Male Citizen of the Year by the Hanford Chamber of Commerce.
Feinstein, who grew up in Los Angeles, became interested in photography as a child. He said his father worked at a place where they manufactured photographic equipment and he received his first darkroom equipment from him. He even still has the first photo he ever developed when he was in high school.
"I've always been interested in two things, and that's photography and history," Feinstein said. "Combine the two, you get photojournalism."
Feinstein attended Santa Monica College and later San Jose State University, where he received his bachelor's degree in photojournalism.
Not too long later, he landed a job at the Hanford Sentinel in 1984, where he worked until 2017. He now works for himself and clients who hire him to photograph events.
The best part of the job for Feinstein was going into the office every morning and not knowing what he was going to do or where the day would take him. He would work a handful of assignments every day and was able to visit every corner of Kings County.
"There's always stuff happening in Kings County. People think it's boring here, but it's not," Feinstein said of his job, adding he's always liked being where the action is.
Feinstein has covered at all, from sports and graduations to fairs and parades. He's photographed events that are exciting and fun, as well as those that are more serious, and everything in between. He said he's enjoyed them all for different reasons.
One would think that after over three decades, photographing the same events would become routine and mundane. Not for Feinstein. He continues to experiment with his photography and said he tries to create something new every time.
"I try to see the pictures in different ways — different angles or exposures," he said. "There's nothing worse than shooting the same thing in the same way."
Some of the events he's photographed are things that may not happen often, like championship games, or perhaps only happen once in a lifetime, like large fires.
Looking back on his career, one of Feinstein's favorite assignments was going to San Diego with a reporter and spending two full days on an aircraft carrier doing stories and photos of Lemoore sailors and pilots who were on the carrier. Stories like that really stand out in his mind.
People care about history in Kings County, and Feinstein said he's proud to help record that history.
"That's what gets me up every morning— to try to capture as much of what's happening as possible," he said.
Feinstein said he's honored to receive the award from the chamber and said it's rewarding to know that people in the community appreciate his work.
"I'm just very honored that people recognize me for all my years in the community, whether it was with the Sentinel or now," he said.
Be the first to know
Get local news delivered to your inbox!