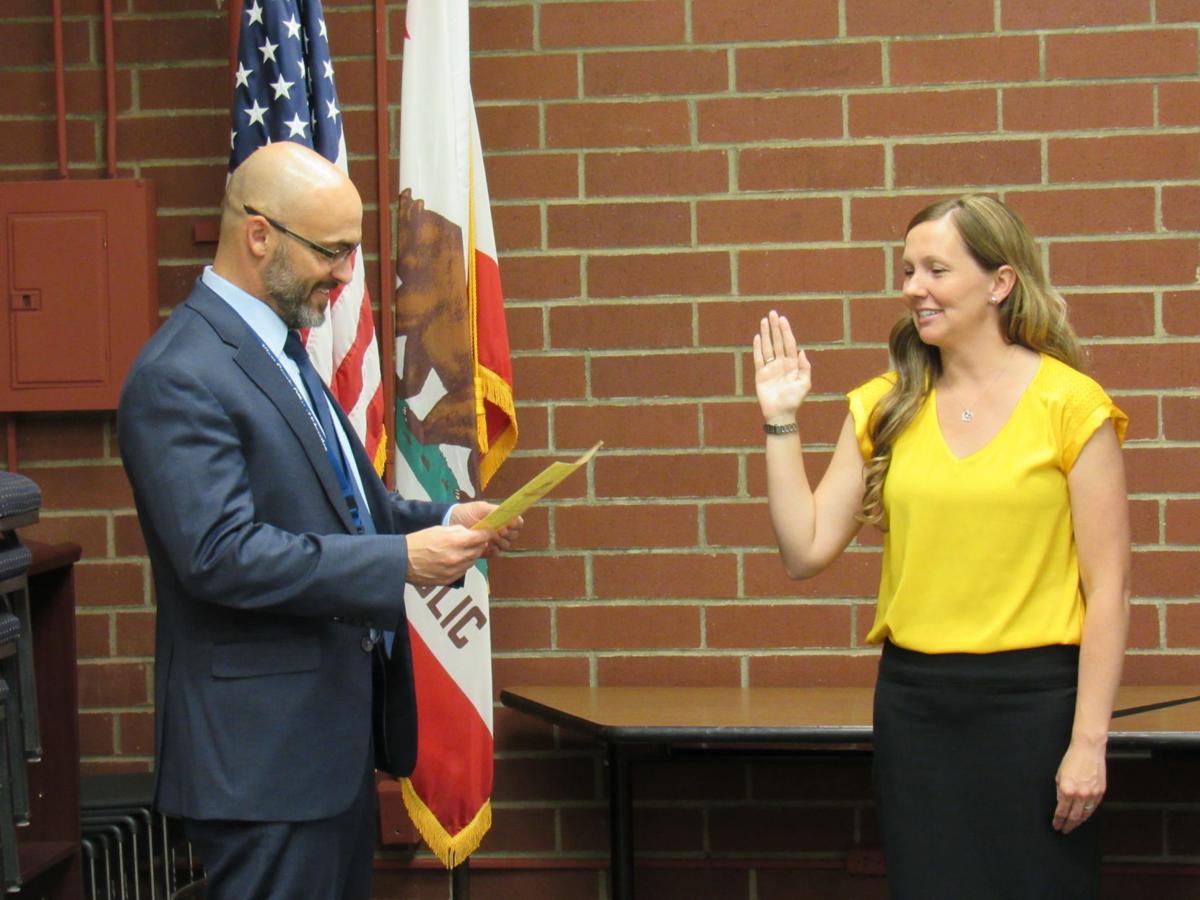 HANFORD — With the unexpected death of Mike Robinson, the Kings County Board of Education had the daunting task of filling the vacant seat left by the businessman and philanthropist.
As fate would have it, that spot will now be held by someone very close to Robinson who will have some big shoes to fill.
Tuesday, the Board of Education appointed Tawny Robinson, Mike Robinson's daughter-in-law, to Trustee Area 3.
Todd Barlow, Kings County superintendent of schools, said when there is a vacancy on the board, there is a 60-day timeline in order to fill the spot.
He said the office of education and its board felt rushed to act because they felt like it should be a time for grieving.
However, Barlow said Mike Robinson's wife, Barbara Robinson, showed up at the office and told him that he needed to get the position board filled. She told him that moving forward is what Robinson would have wanted, which Barlow said made going forward easier.
Three people expressed interest in the position: Paul Gillum, Tawny Robinson and Diane Sharp.
At its meeting Tuesday, the board conducted separate public interviews of all three candidates, asking each one the same exact questions.
Questions included asking them about their backgrounds, why they are interested in becoming a board member and how their past experience has prepared them to sit on the board, among a few other questions.
When the interviews were done, board President Mary Gonzales-Gomez and trustees Glenn Estes and Adam T. Medeiros deliberated publicly on their options. Trustee Mickey Thayer was out of town.
All board members present agreed that they couldn't go wrong with any of the candidates, as they all possessed the qualities, experience and knowledge to fit on the board.
"Each one of you could sit on here and do an excellent job," Medeiros said.
After several failed motions, it was eventually motioned and unanimously accepted to appoint Tawny Robinson to the vacant seat.
Tawny Robinson has a background in education as a teacher for many years. She said about six years ago she made the decision to stop teaching to stay at home with her children.
However, Robinson said she missed teaching very much, which led her to partner with her father-in-law to form the Kings Literacy Initiative Pact.
Through this program Robinson said they have worked with districts across the county for the past two years, allowing her to be involved in education and help students in the community.
"Through that process I've learned the value of community involvement and really wanted to give back and represent the students that need help," she said.
Gonzales-Gomez said Robinson's experience in education — which includes time served on the Hanford Elementary School District Board — coupled with her familiarity with local school districts would be a great asset to the county board.
Robinson took her oath of office right away Tuesday evening and the board went on with its regular business. The appointment will last until the next general election in November 2020.
While the family is still mourning, Tawny Robinson said she is grateful the board is continuing its work because Mike Robinson wouldn't have had it any other way.
Barlow said Mike Robinson, a pillar in the community who leaves behind an unparalleled legacy of serving others, will be sorely missed.
"He was somebody who was just all about giving," Barlow said.
Get local news delivered to your inbox!
Subscribe to our Daily Headlines newsletter.