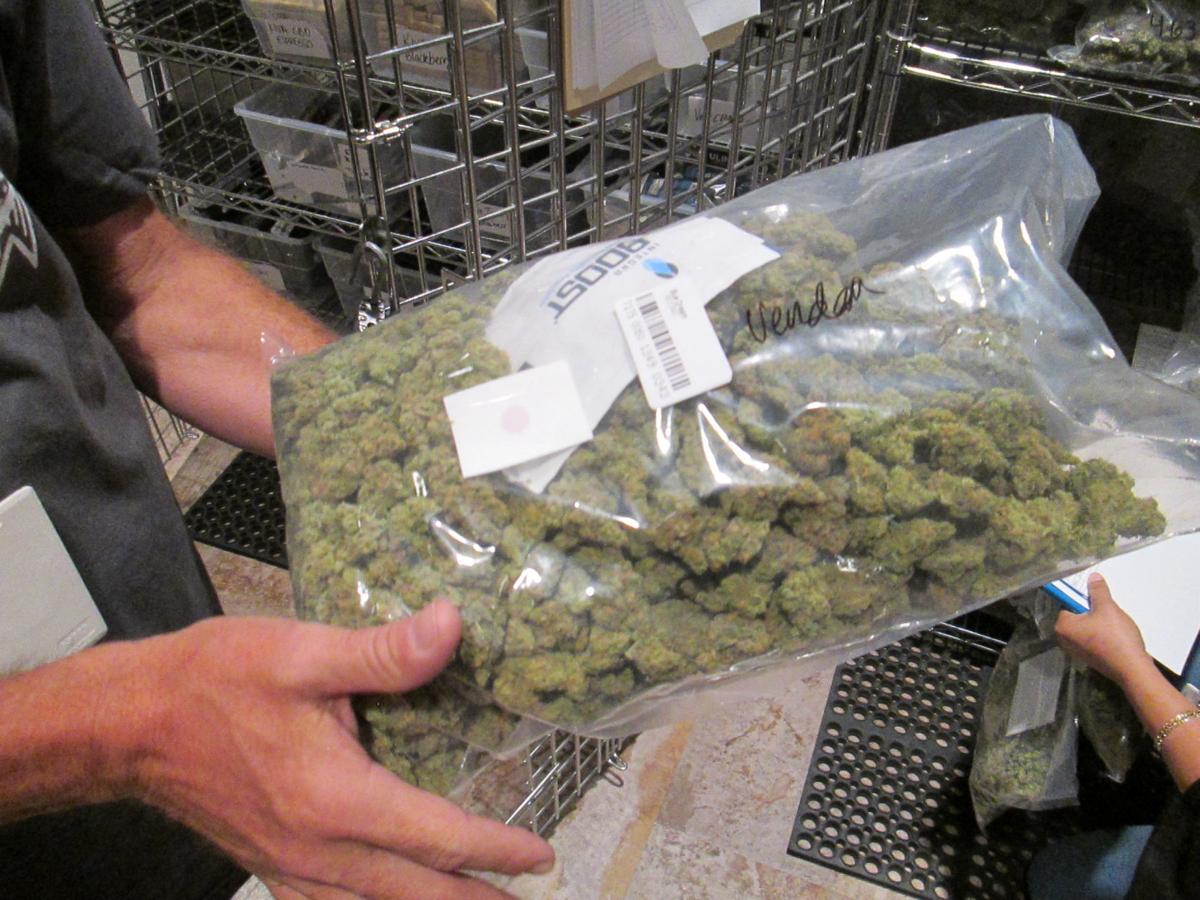 HANFORD — After the Hanford City Council approved the production of medical cannabis within city limits, members also decided to add a proposed tax measure on the cannabis companies to be voted on by Hanford residents. This initiative can be found on the Nov. 6 midterm election ballot.
Measure C would establish a cannabis business tax in the city that would be levied on the cannabis businesses that locate in Hanford's Industrial Park, not the residents of Hanford.
The cannabis business tax will not apply to personal cannabis cultivation — which became legal in the state in January — or personal cannabis use.
Measure C is a general tax measure, meaning it requires 50 percent plus one support to pass and any revenue collected would go into the city's general fund.
The city estimates that if the measure were to pass, it would generate around $750,000 to $1 million annually in revenue that could be used in areas like public safety, parks, recreation and roads.
If the measure does not pass, the cannabis companies that have been issued permits by the city would continue to operate and would just have to pay regular business taxes like any other Hanford business.
The Hanford Chamber of Commerce is spearheading the effort to get Measure C passed and Executive Director Joey Joslin said the main point of information he would like to get across to residents is that the measure is not a vote to approve cannabis production, it's a vote to approve taxing the cannabis companies that have already been approved by the City Council and are coming to Hanford.
"The biggest thing that we need to realize is that the tax potential is there and we can either capitalize on it, or we can let the companies come in without paying any additional tax," Joslin said.
Joslin said because the city is just getting its feet wet in the whole cannabis industry and there are still a lot of uncertain implications, it's important to have a tax measure in place.
"The money that's going to come into the city from this industry can really do a lot to help the city," Joslin said, citing public safety as a major factor. "The cannabis industry coming to town gives a great opportunity."
Though the cannabis companies that were awarded permits to locate in the city have given little word about whether they still plan on coming to Hanford, representatives stated in the past that they were supportive of a reasonable tax measure.
Compared to other cities, Joslin said Hanford's proposed tax rates are nominal and appeal not only to the companies that have been approved to locate in Hanford, but also businesses that are looking to locate here in the future.
Vice Mayor Sue Sorensen and Councilman Martin Devine submitted an argument in favor of Measure C, in which they said it would improve the financial position of the city at no cost to the residents.
"Measure C will put much-needed dollars into our city's general fund to help pay for increased public safety as well as other priorities," the written argument stated. "We need to secure new sources of revenue for community needs such as public safety, parks, roads and youth/senior activities."
In a written argument against Measure C, Kenneth Brent Olsen, chair, and Kalish Morrow, vice chair, of the Libertarian Party of Kings County said they oppose the tax because the city is trying to get a new tax approved instead of keeping its current fiscal house in order with the taxes it already levies.
"This tax is simply a new stream of revenue into the general fund of a city that has historically shown that it does not prioritize public safety above unnecessary and inappropriate government expenses within Hanford," Olsen and Morrow argue.
They also said that because the revenue goes into the general fund, it is not guaranteed to be allocated toward public safety.
"In fact, this revenue could be spent on essentially any pet project Hanford's elected officials choose to allocate it toward," the argument continues. "It does nothing to guarantee improved public safety to address the concerns of Hanford's residents."
In addition, Olsen and Morrow said taxes are passed from businesses to consumers, in this case, people suffering from serious medical concerns and diseases whose insurance does not cover cannabis treatments.
Joslin said this claim isn't necessarily true because people who go through the steps of obtaining their Medical Marijuana Identification card are tax exempt.
"The profit margins that these [cannabis] companies are operating at are high enough that a 4 percent tax is not going to have an impact on the end user," Joslin said.
"This is an opportunity to have the revenue of a sales tax increase without it coming out of our pockets as citizens," he added.
Get local news delivered to your inbox!
Subscribe to our Daily Headlines newsletter.