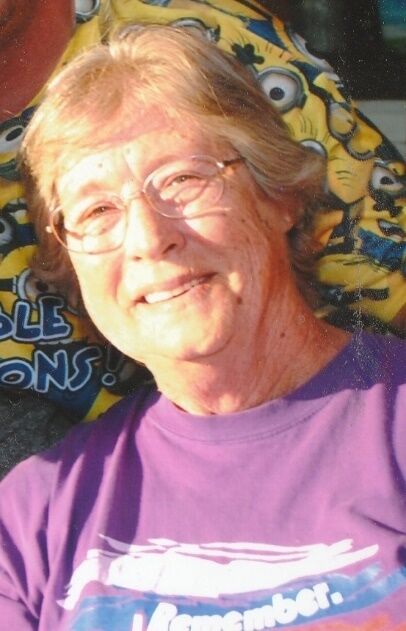 Yvonne Valentine, of Lemoore, passed away on Wednesday July 29, 2020. She was born June 24, 1949 to Charles and Lola Hatfield and was the eldest of three siblings. She graduated Lemoore High School in 1968.
Yvonne ran the information booth every year for the Avenue of Flags ran by Marine Corp League 455. She had a passion for beading and knitting. There was not a moment in which you would not see her with a project in her hands. She gave her creations to her family making each one of them a symbol of who she made it for. She knitted beanies and blankets that she donated to the childrens hospital and for the senior center. Yvonne was a multiple cancer survivor and walked in the relay for life every year. She was truly the happiest when she was surrounded by her family with the sounds of laughter and cards being played at every table.
She worked at Santa Rosa Rancheria doing accounts payable for 22 years. She then moved to the Elders Council as their accounts payable. The family would like to thank the Santa Rosa Rancheria for all of their generosity during this difficult time.
She is survived by her brother, Glenn Hatfield of Lemoore, her sister, Sandra Climer of Lemoore, three sons Richard Foreman of Alaska, Todd (TJ) Foreman of Nevada, and Michael Foreman of Long Beach. She also leaves behind 4 grandchildren, 2 great grandchildren, 3 nephews, 2 nieces, 2 great nephews, 2 great nieces, and 3 great-great nieces. She is preceded in death by her parents, Lola and Charles Hatfield.
In lieu of flowers, the family asks that you donate to the Marine Corp League 455, P.O. Box 1228, Armona, CA 93202 or to the American Cancer Society, 2222 W. Shaw Ave., #201, Fresno, CA 93711
. Graveside services will be held on 09/19/2020 at 9:00am at the Lemoore Cemetery. Family and friends are welcome, but please remember you must wear a mask.
Obituaries Newsletter
Sign up to get the most recent local obituaries delivered to your inbox.