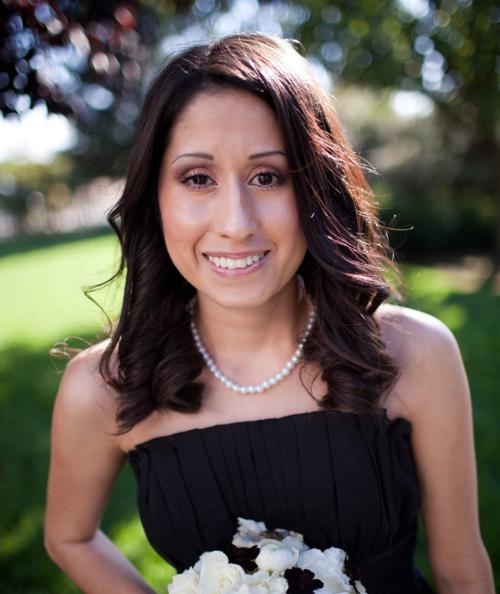 Serena Garcia
November 20, 1981 – June 8, 2020
Serena Garcia, 38, passed away on June 8, 2020 at Kaweah Delta in Visalia, CA. Affectionately known as "Rena," she was surrounded by her mother and brother.
Rena spoke with love through her smile. In pictures, she stretched her arms around her family and smiled sincerely, as if she were saying "I love you." Her smile was born from an authentic love toward her family, and sometimes those she had just met. Without looking away, she would greet you by saying "I love you." As you were leaving, she would look directly at you and say, "I love you." The sincerity in her voice, the way she locked her eyes on yours, and the strength of her smile was a concentrated outpouring of love.
She often recalled the funniest, most embarrassing moments from your past. The phrase "Remember the time when…" was how she initiated conversations. While it was a signal that she was about to recount an event where someone within earshot was about to be embarrassed, it was a phrase that also served as evidence that you were stored in her heart.
Among her stories, Rena retold the story about taking a flight to visit a cousin in Texas. There was a story about carpooling with her cousin to Warped Tour. There was a childhood story about climbing the swing set with her brother in the backyard. There was a story about attending a wedding where there was a "beautiful bride." To be a character in one of her stories was a reminder of how much she cherished you.
The memories her family has about her reflects the role she played in their lives. She was a live-in babysitter for a younger cousin. Later, she was a full-time babysitter for another cousin. She babysat two more cousins. Whether intentional or unintentional, through babysitting her younger cousins, Rena imparted her qualities deeply into each generation.
Movies were a favorite past time. She watched and built a library of comedy, horror, and Syfy movies. As she loaned you one of her movies, she described the details of her favorite moments.
The outpouring of her love was also through gift giving. At the top of her mind was the gift she was planning on giving you on holidays and birthdays. Often, with several months in advance, she secured your gift. Her uncontained love for her family was shown through her distribution of gifts to each of her youngest cousins at Christmas.
She carried on through difficulties. As her movements became more limited, she relied more and more on her mother. While challenging, the circumstances allowed her mother to be closer to Rena than nearly anyone else.
If there was some way to embody Rena's essence, you could watch a movie with a loved one. You could recount a story about her and begin with "Remember the time when…?" You could give someone a gift. Or, you could look directly into the eyes of another, without looking away, unashamed, with complete sincerity and say, "I love you."
She is preceded in death by her father Ralph, grandfather Ruben Levario, grandfather Lot Bairstow, and her paternal grandparents Paul and Eva Garcia, as well as numerous aunts, uncles, and cousins. She is survived by her mother Cindy, brother Justin, sister-in-law Bianca, grandmother Josie Bairstow, and numerous aunts, uncles, and cousins.
Family and Friends are invited to view Rena's legacy at www.peoplesfuneralchapel.com and write condolences.
Services by People's Funeral Chapel
584-5591
To plant a tree

in memory of Serena Garcia

as a living tribute, please visit Tribute Store.
Obituaries Newsletter
Sign up to get the most recent local obituaries delivered to your inbox.