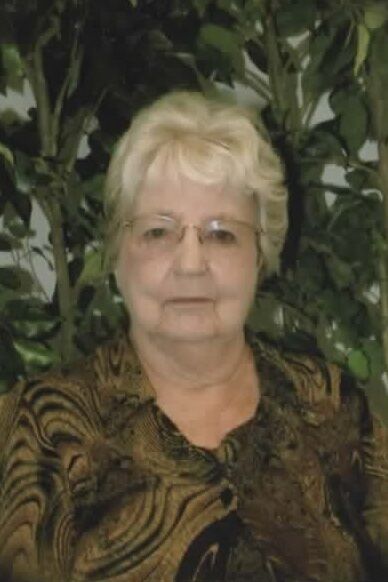 Mrs. Ruby de Jong (nee Vander Lelie), 91, most recently of Kingsburg, California, passed away peacefully at Selma Community Hospital on October 26, 2020.
She suffered from complications of asthma and congestive heart failure.
She was preceded in death by her husband Nicolaas, 14 years earlier, in October of 2004.
She is survived by her son Richard de Jong (of Fresno) and daughter Linda de Jong-Heaton (of Augusta GA) and a sister Florence Fraser (of Fort Macleod, Alberta). Also, 3 grandchildren and 1 great-grandson. Ruby was born in Lethbridge, Alberta Canada.
Her parents had emigrated from The Netherlands after WW1. She finished school and technical college in Lethbridge, and worked in several offices, including the Alberta Government Experimental Farm, and as a claims agent for the Canadian Pacific Railroad. She met her husband Nicolaas (also a Dutch immigrant) and they married in 1951. Tired of the bitter Alberta winters, in 1965 the family immigrated to Santa Barbara, California. Ruby worked as a secretary/stenographer most of her adult life, she worked for the University of California at Santa Barbara, and later, at an insurance adjusters office. The family became U.S. citizens in 1970.
In 1972, the family purchased a small glass business in Atascadero, California and moved there to start a new chapter in their lives. Along with a partner, they built up a successful business for many years until Nick retired. But that is not the end of the story.
Ever the entrepreneurs, they again set up a partnership and purchased a recently closed US Air Force radar base near Minot, North Dakota. They spent many years working on the property, moving back and forth between ND and CA, depending on the season. They eventually ended their wandering, sold the radar base, moved to Templeton CA, and later to Kingsburg, CA. However, they continued to travel for pleasure.
Ruby was the kind of sociable person who never "met a stranger". She talked with friends and family on a daily basis, read hundreds of books, crocheted caps for newborn babies, and enjoyed painting and doing jigsaw puzzles. She had a license and was able to keep up an active social life. Ruby was the Past-President of the Kingsburg Senior Center, and a member of the Tuesday Club and the Red Hat Ladies. She took painting lessons, and was an active member of the Kingsburg Nazarene Church.
Ruby had a strong work ethic and was very supportive of community and patriotic organizations. Ruby volunteered at KCaps, the Kingsburg Community Assistance Program and thrift store. Due to Covid-19 restrictions, no memorial service was conducted, but donations in memorium can be made in her name at KCaps.
To plant a tree

in memory of Jong Lelie)

as a living tribute, please visit Tribute Store.
Obituaries Newsletter
Sign up to get the most recent local obituaries delivered to your inbox.