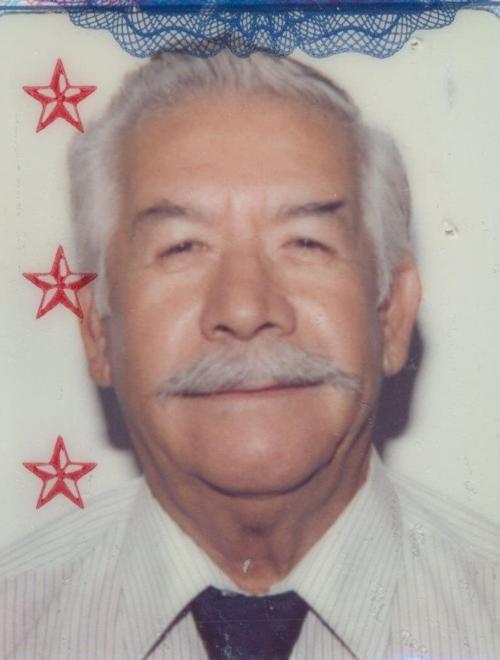 Miguel Cano Alvidrez was born September 29, 1930 at his parents large adobe home in El Pasqualeno, Chihuahua, Mexico. He was the third son of seven sons born to Lazaro & Ramona Alvidrez.
He passed abruptly on August 27, 2020, one month and 2 days shy of his 90th birthday. His last 2.5 years were spent living with a progressive dementia.
From early on, Miguel had an adventurous, brave and oftentimes defiant spirit. He had traveled by rail; hopping on trains and once sleeping under a bridge overnight while waiting for another ride.
While in his twenties he participated as a Bracero, working as a guest farm laborer picking beets in the winters as well as working on another farm in Roswell, New Mexico. While there, his hardworking, eager and dedicated spirit was manifested endearing him to the ranch owner and his wife thus committing him to a lifelong friendship.
On January 10, 1959, Miguel married his much loved sweetheart. (Both families had highly approved of both Miguel and Luz as lifetime partners.)
A cousin, already established in the States, had assisted Miguel in obtaining a work visa which brought him and his new bride to California.
Soon after, Miguel obtained employment on a farming ranch with the Shannons near Stratford, CA; the ranch then was called Westhaven. Establishing himself as a dedicated and productive worker, he gained favor and developed a lifelong relationships, more specifically with Pat Shannon and his children Craig and Mark. Additionally, he was respected and admired by fellow coworkers.
Working as a heavy equipment operator for approximately 10 years, Miguel was advanced to ranch foreman when the company expanded to new territory in Lost Hills, CA. His passion for his work continued until he was retired which was a tearful day for him.
Farming was his passion. Many took note of his fruitful and ever expanding garden. It resembled a small farm as the hand shoveled furrows resembled those made by farm equipment. Time and again he was offered a roto tiller; his responses were that he already had one as he pointed to his collection of shovels.
Life in California was greatly enjoyed by Miguel, specifically the San Joaquin Valley and all that if offered. He had adopted the United States as him home, even memorizing all of the state capitols.
As he traveled in his youth, he did in adulthood with his family in tow; from Santa Monica to San Francisco. He covered the state of California, north, south, east and west. He walked among the big trees, swam in oceans and rivers and across aqueducts.
When Walter Mondale lost the presidential election in 1984, he decided it was time to apply for US citizenship and so he became naturalized.
About that time, he accepted Christ into his life and after having studied beliefs found in the bible; he was baptized into the Seventh-Day Adventist Church and became a consistently active member. Sabbaths would find him teaching Sabbath School, on occasion presenting the sermon and almost without fail visiting those incarcerated at the Kings County jail. He was one of the primary participants in the local churches Prison Ministry. This position he kept until he retired. He would offer counsel, prayer and support; often unsolicited but ultimately appreciated. Additionally, he enjoyed participating in the food donation program at the church; the never liked to see anyone go hungry.
Although he enjoyed all animals, his favorite were dogs. One of which became his beloved work companion and the company mascot of sorts.
Miguel had a full life with family and friends and The World.
He is survived by his spouse of 61 years, Luz Elena Alvidrez; his three children; Miguel, Norman and Selsy; and his three grandchildren; Alexis, Victoria and Quintin Alvidrez.
Services will be held privately by the family.
Family and Friends are invited to view Miguels legacy at www.peoplesfuneralchapel.com and write condolences.
Services by Peoples Funeral Chapel
584-5591
To plant a tree

in memory of Miguel Alvidrez

as a living tribute, please visit Tribute Store.
Obituaries Newsletter
Sign up to get the most recent local obituaries delivered to your inbox.