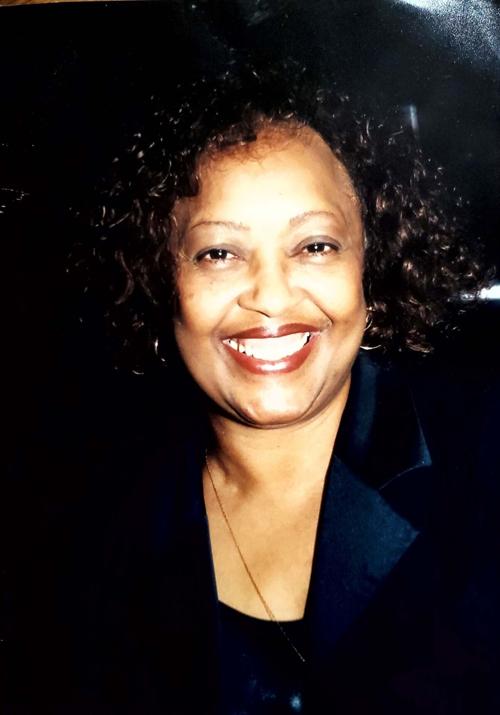 Johnnie was born Johnnie Mae Paynes on December 13, 1944, in Simmesport, Louisiana to Edward Paynes, Sr. and Gertrude Lee. Johnnie was the fifth oldest of eight children. Her siblings Edward Jr., Effie (Becky), Margaret, Velma, Amos, Juanita, and Anita all preceded her in death.
In high school, Johnnie was introduced to Fred Keller by her cousin, Floyd Anderson. Johnnie and Fred dated for several years before Fred entered the Air Force. After completing his service, Fred found his way back to Johnnie and they moved to Los Angeles. They married in 1969. In 1971, they welcomed their first son, Avery Omar. In 1974 their second son, Fred X-avier was born.
The family moved to Hanford, CA in 1977 after Fred's job promotion. From an early age, it was evident that Johnnie was not one to back down from a challenge. She always found a way to succeed. While she took great pride in being a homemaker and mother, Johnnie was also very independent and wanted to be involved in the community and have a career. Even with the demands of family life and two young children, Johnnie earned a bachelors degree in both business administration and child development, as well as a masters degree in human resources. She also volunteered at several non-profits, including a local women's shelter, and the Ann Cole Organization.
Over the course of almost 30 years, Johnnie rose through the ranks at the Child Development Division (CDD) of the California State Department of Education and later at Kings Community Action Organization (KCAO), the anti-poverty agency for Kings County. Under her watch, Kings County gained multiple childcare centers and implemented many programs and jobs for displaced workers. She received federal, state, and local awards for her tireless efforts on behalf of children, women, and the elderly.
Johnnie always had a strong belief in God, and her faith continued to grow as she progressed through life. One of her greatest desires was for people to know and experience the Lord as she did. Johnnie was quick to pray and often blessed people she encountered or rooms she entered. She genuinely believed that the Lord had a plan for everyone. She was accepting of His grace and encouraged others to be open to it as well.
Anyone who took the time to know Johnnie knew her true passion. Family. She loved her family fiercely and was quick to talk about them to anyone who would listen. It is that family that is left behind to carry on her memories and traditions Fred, her husband of 54 years; her sons, Avery (Jasmine) and Fred (Adina); her grandchildren and her joy, Amani, Camille, Red, and Sasha, and many other nieces, nephews, and cousins. Johnnie also leaves several close friends to mourn her passing.
For health and safety reasons, the service and interment will be private.
In lieu of flowers, the family requests that donations be made in Johnnie's name to the Barbara Saville Women's Shelter via the KCAO donations page.
The service is at 11:15 AM on Saturday, February 20th; however, for health and safety reasons, it is for family only. 
The community is invited to watch the service via Zoom beginning at 11:15 AM (copy & paste the link into the web browser) - https://us02web.zoom.us/j/5209368058?pwd=Y3dWdlozMktjNWtwc3RLYndIaGlnZz09. 
In-person public viewing of Mrs. Keller will follow from 1:20 PM  to 2:00 PM at Whitehurst-McNamara Funeral Service. Masks are required, as is abiding by all social-distancing guidelines. The funeral home reserves the right to refuse entry to those not following the requirements.
Thank you for your cooperation and understanding."
Obituaries Newsletter
Sign up to get the most recent local obituaries delivered to your inbox.