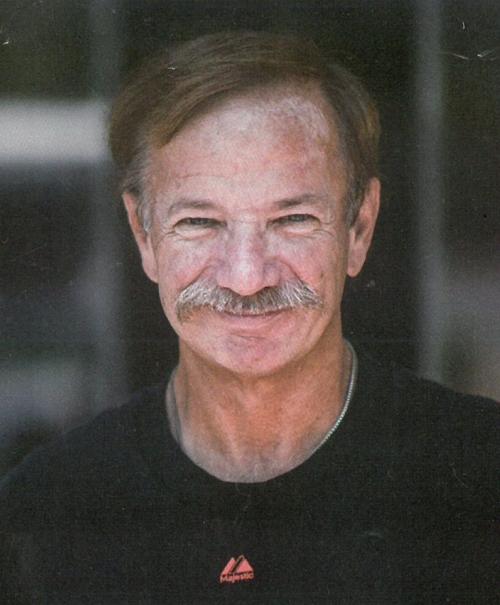 John Droney was born on August 14, 1951 in Detroit, Michigan to Wayne and Bonnie (Bonn) Turanick. His parents divorced when he was very young. When his mother married Raymond Droney, he adopted John. Raymond and Bonnie gave John 3 brothers Fred, Robbie, and Ben and 3 sisters Sherry, Susan, and Norah.
John graduated from high school in Detroit. He worked in the Garment District in Detroit helping to dress models during fashion shows. He served in the U.S. Navy. John was stationed in Lemoore and decided to stay there after he was discharged, working as a civilian on the computer flight simulators.
He worked as a general handy man and there was few things that John could not fix. He graduate from College of the Sequoias with a degree as a paralegal. He specialized in workmans compensations and disability. He did many cases pro bono to help people who could not afford legal help.
John was known for many things. He was always up for a good party and he loved to socialize with people. He was a die-hard San Francisco Giants fan and was a charter member of the new stadium when it was built. He met many of the baseball players and was a collector of their memorabilia. John sponsored the Visalia Junior College Women's Softball Tournament in Visalia. He was a well-known regional referee for mens baseball, womens softball, and tennis. He was a frequent referee at Cal Poly and Fresno State. John loved to help people in whatever way he could. He volunteered at Central Valley Christian School in the classroom and was well known as the Pizza Man because he would deliver and help feed the preschoolers on pizza day. He was the PTA President for Willow Glen School for several years. He was a parent volunteer in the classrooms. He was a volunteer and then president of the Visalia city swim team, The WAVES. He loved music and going to concerts. He loved horse racing and sporting events of all kinds. His favorite places to go were to San Francisco, Lake Tahoe, Disneyland and Morro Bay. John was a friend to all that knew him. He was known for his generous and big heart. He would help people in whatever way he could.
John married LaDonna Tate on April 3, 1993. They raised four children Crista, Cheyenne, Madison and Courtney (also known as Damien.)
John suffered from a chronic illness for many years. On January 21, he died after suffering a heart attack four days earlier.
A Memorial Service will be held on Thursday, February 11th at 4pm at Salser & Dillard Funeral Chapel, 127 E. Caldwell Ave., Visalia CA. Condolences may be offered by logging onto www.salseranddillard.com.
To plant a tree

in memory of John Droney

as a living tribute, please visit Tribute Store.
Obituaries Newsletter
Sign up to get the most recent local obituaries delivered to your inbox.