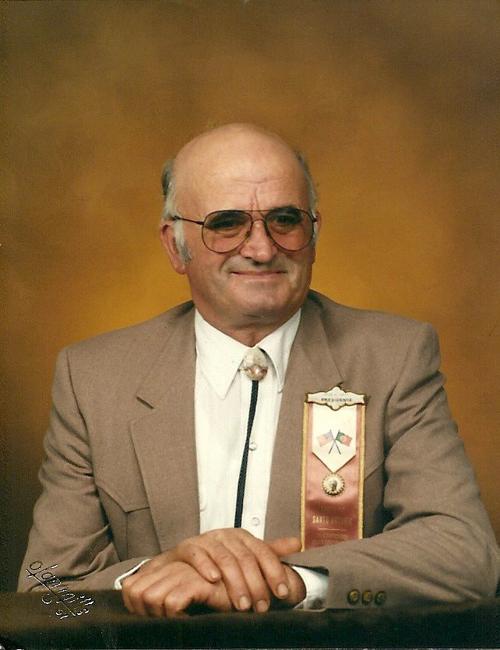 January 10, 1939 – January 23, 2020
Jesse Pereira Silva, father to six children, 8 grandchildren, and two stepchildren; widower to Mary Carmen Silva and husband to Helena Maria Silva, passed away on January 23, 2020 in Hanford, California. Born in Saõ Miguel, Azores, Portugal on January 10, 1939, our father married our mother in 1965 and immigrated to the United States with only $20 in his wallet and the perseverance and faith in his heart to later start a dairy business and build a new future for his children. Our father was revered by friends and members of the Portuguese community for helping found the Hanford St. Anthony Portuguese Festa in 1981.
For over 35 years, he would donate his time and money to support the success of the Festa. He once made it into the Hanford Sentinel and proudly framed the article for raising funds to help a fellow dairyman in need who lost many of his cows due to an epidemic. Without fail, anyone in the community could find our dad on Mondays, Wednesdays, and Thursdays bidding on cows and socializing amongst friends at the local auction. Our father was known for his infectious laugh, and we would beg him to recount the same stories from our childhood, and he would laugh, and laugh, and laugh as if it were the first time he shared that story.
We have the story of our handicapped sister Philomena who would use the tail of her blanket hanging off her wheelchair to tickle our sleeping dad's nose while he slept exhausted on the wheelchair ramp after 20 hours of work; there is the story of Jesse who took our father wine-tasting for the very first time; appalled that Americans would waste perfectly good wine, he made sure to finish everyone's glass; the laughter intensified whenever he told the story of Joseph as a toddler who let out this fearful scream when he saw his very fat uncle get up from a chair and waddle toward him; the laughter continued when he retold the story of Tony who just received his first remote control airplane for Christmas and during its first flight, Tony desperately pulled back on his remote control as if the pull of his arms could salvage his toy from being trampled by a herd of cows; for my father, that was the best $300 spent; and then there's the story of our father asking Mary to take a quick look at a loose tooth, promising to only take a quick look after one lightning speed yank; and Anna's stories of our dad leaving long messages on her voicemail, always concluding with, "This is Daddy." Our Daddy was a devoted Catholic who dedicated his entire life and soul to the Church. His legacy will be felt for generations to come.
Jesse Pereira Silva was preceded in death by his first wife, Mary Carmen, in 1997 and survived by daughters Philomena, Mary Lourdes, and Anna; sons Jesse Jr. (& Eloisa), Joseph (& Jean Marie), and Anthony (& Stacy). Our father is also survived by his wife, Helena, whom he married in 1999; his two stepchildren, Jesse (& Krystina) and Theresa; and 8 grandchildren: Juliana, Cristiana, JonMichael, MarcAnthony, Sophia, Jessica, Giana, and Isabella.
Visitation for Jesse will take place on Friday, January 31, 2020 at from 8:30 a.m. to 9:30 a.m at Whitehurst McNamara Funeral Home, 100 W. Bush St. Hanford. A Rosary will be held at 10:00 a.m. at St. Brigid Catholic Church, 1001 N. Douty St. Hanford. Funeral Mass will follow at 10:30 a.m. Burial will take place at Calvary Cemetery, Hanford.
To plant a tree in memory of Jesse Silva as a living tribute, please visit Tribute Store.
Obituaries Newsletter
Sign up to get the most recent local obituaries delievered to your inbox.