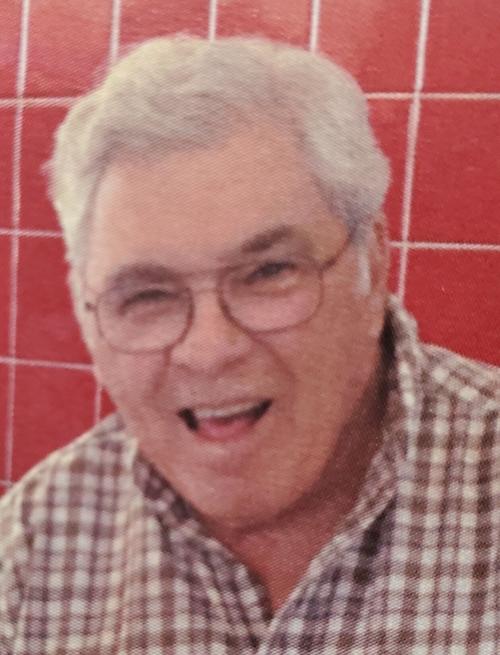 Jerome Manuel Vierra, 77, a lifelong Hanford local was granted his angel wings on January 24, 2021, at his home surrounded by family.
A memorial service will be held in Hanford, California at Immaculate Heart of Mary Church at 10:00 a.m. on Thursday, February 25, 2021 with an inurnment following at Calvary Cemetery.
Jerome was born February 4, 1943, in Hanford, CA, to Foster Sr. and Mable (Bettencourt) Vierra. He was the youngest of three boys.
He attended elementary school at St. Rose-McCarthy Catholic School and was a member of Hanford Joint Union High Schools graduating class of 1961. He was active in mechanics and FFA, participating in showing sheep and beef cattle. He was even featured in the Bullpup paper several times for some of the cars he built. He was passionate about welding, building hot rods, dune buggies, and trucks. His motto was "I dig old cars."
He had a strong work ethic being up at 4:00 a.m. every day and coming home after the sun went down. He worked many years as a farmer, honoring his Portuguese heritage from farming pioneers of the Azores. Then he switched to driving trucks, where he worked for various businesses over the years; such as Danell Brothers Trucking, Penny Newman Grain Company, and Brad Johnson Trucking.
In his spare time he enjoyed vacationing with family in Pismo and going on road trips to look at the scenery. He enjoyed tinkering with trucks, showing his daughters how to raise sheep, and keeping an immaculate yard. He was a kind man of few words.
Jerome is survived by his loving wife of 43 years, Shirley (Vigario) Vierra; daughter and her spouse; Kimberly (Vierra) and Louis Silva of Santa Maria; daughter; Robyn Vierra of San Luis Obispo; daughter; Kay Vierra of Hanford; daughter; Sheryl Vierra of Hanford; granddaughters Lauren, Sarah, and Julian.
He was preceded in death by his parents, Foster Sr. and Mable (Bettencourt) Vierra, Brothers, Foster Jr. Vierra and Rodger Vierra.
In lieu of flowers, donations may be made to:
Kaweah Delta Hospice Foundation
216 S. Johnsons St.
Visalia, CA 93291
Or
The Michael J. Fox Foundation
P.O. Box 5014
Hagerstown, MD 21741-5014
The family would like to thank Kaweah Delta Hospital, and Kaweah Delta Hospice doctors and nurses for their exceptional care and compassion that they showed to Jerome and his family. Also a thank you to Whitehurst Mc Namara Funeral Service for the dignity and respect in handling the cremation.
Obituaries Newsletter
Sign up to get the most recent local obituaries delivered to your inbox.