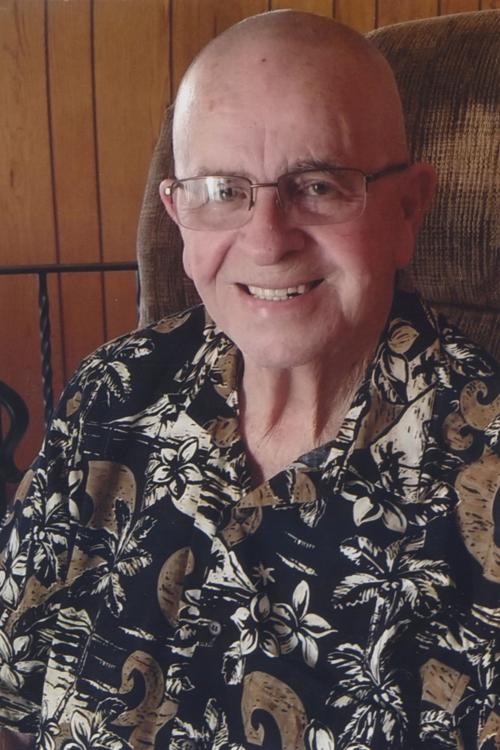 August 27, 1938 – August 25, 2019
Frank Bakker, 80, passed away on the 25th of August 2019, at his home in Hanford, CA. Frank was born on the 27th of August 1938, in Hanford, CA to Leonard and Marjorie (Verhoeven) Bakker. Frank married JoEllyn Broaddus on the 29th of April 1961. He is survived by his wife, children, grandchildren and one great grandchild. Together, Frank and JoEllyn raised four children. Kathy Bakker of Fort Worth, TX; Brent Bakker and wife Juli, of Dinuba, CA, who have three children; Emily Reynolds and husband Cameron, of Kingsburg, CA; Evan Bakker and wife Abby, of Kingsburg, CA; and Travis Bakker of Dinuba, CA. His second daughter, Jaleen Toews of Madera, CA; and her four children, Trey Toews, serving in the US Navy, stationed in Naples, Italy; son Von Toews of Muskegon, MI; daughter Halee, of Fresno, CA and son Gavin Toews of Madera, CA. Frank's son Chad Bakker and wife Risa, of Hanford, CA and their three children; Cyle and his wife Elyse, of Visalia, CA with son Calvin Frank, who is Frank's first great grandchild. Chad's son Scott and his wife Vanessa, of Hanford, CA and Chad's daughter Faith, of Hanford, CA.
Frank was well known in his community and served on several boards that included Hanford Christian School board, Western Farm Credit Board of Directors for 13 years, as well as serving as a board member and president of Consolidated Milk Producers. Frank had a passion for bowling that started as a young man, before his marriage and did not end until his heart surgery in May of 2017 prevented him from bowling again. Frank had a sense of humor that followed him wherever he went and to many people, whether it be from the coffee shop or to the tellers at the bank, he was known as "Mr. WON-DERFUL". Frank lived his life as an honest man that had a faith in God and served as an usher for the Hanford Christian Reformed Church for countless years. Frank spent the majority of his life on the farm which he loved right up until the end. He would often say, he travelled to "BaKKers-FIELD" and back. As a young man, he was also a part owner of a muffler shop and drove a fuel truck for Beacon Oil but he had built his life with his wife and children on the family farm.
Frank will be remembered as a loving husband, father, grandfather and great grandfather; as an honest and much respected man by everyone and for his extremely large sense of humor. His love, compassion and care of all will be dearly missed.
Visitation will be held Wednesday, September 4, 2019 from 5-7 pm at People's Funeral Chapel; 501 N. Douty St, Hanford. A Graveside Service will take place on Friday, September 6, 2019 at 9:30 am at Grangeville Cemetery; 14028 14th Ave, Armona with the Memorial Service beginning at 11 am at First Christian Reformed Church; 2175 Leoni Dr, Hanford.
In lieu of flowers, please send any donation to Hanford Christian School.
Services by People's Funeral Chapel
Obituaries Newsletter
Sign up to get the most recent local obituaries delivered to your inbox.