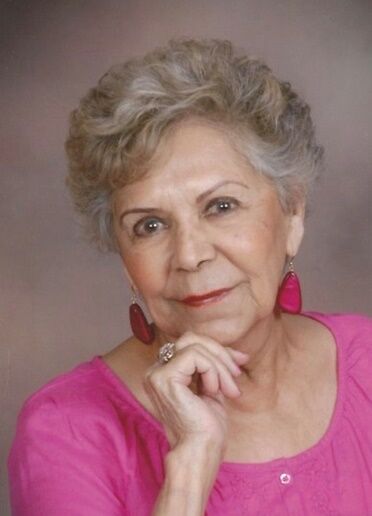 Frances Singh Alvarez, 82, of Fowler, Ca. passed away on December 23, 2020. A private service will be held on Thursday, January 14, 2021 at Fowler Cemetery at 10:00 a.m. followed by a mass at St. Lucys Catholic Church, Fowler, Ca. at 11:00 a.m.
France Singh Alvarez was born on April 4, 1938 in Brawley California. She is the oldest of 8 children of Susan Mesa and Moola Singh. She was blessed to have 5 older siblings from her fathers side and 3 older siblings from her mothers side.
She Is preceded in death by her parents, Susan and Mola Singh, sisters- Lupe Calleros, Sarah Gonzalez, Amelia Castaneda, and Ernestine Flores; brothers- Trinidad Meza, Raymond Barientos, Alvaro Singh, and Robert Singh.
Her surviving siblings are Marylou Angulo of Fresno, Delia Singh of Santa Maria, Ramona Lal of Selma, Dorothy Rodriguez of Fowler, George Singh of Selma, Josephine Bates of Selma, and Isabel Tambunga of San Angelo, Texas.
Frances married Raul Alvarez on October 27, 1954. Years later they celebrated the birth of their children, Angelina, Richard, Virginia and Linda. They settled and raised their family in Fowler, California. Raul lost his fight to lung cancer on January 2, 2013.
France leaves behind her children- Angelina Tambunga, Richard Alvarez, Virginia Diane Alvarez, and Linda Turpin. Her son in law Samuel Tambunga, along with 12 grandchildren and 23 great grandchildren.
God and family were Frances priority in life.
She lived her life completely dedicated to prayer, faith, worship and service. She loved sharing her faith with her family and anyone who would listen. Her legacy of faith will forever live in the hearts of her children, grandchildren, siblings, nieces, nephews, and friends.
In lieu of flowers, please send donations to St. Lucys Catholic Church in Fowler, Ca.
Obituaries Newsletter
Sign up to get the most recent local obituaries delivered to your inbox.