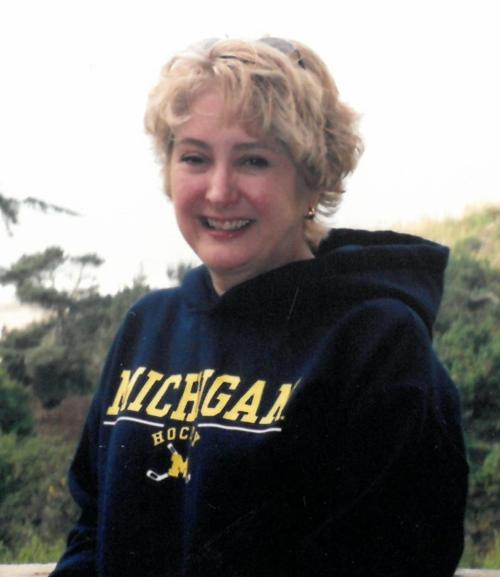 Born Debra Ann Baker, August 5, 1951 at Mt. Carmel Hospital in Detroit, Michigan, Debra passed away peacefully August 31, 2020 at St. Agnes Medical Center in Fresno, California.
Debbie grew up in Southfield, Michigan, a suburb of Detroit, with her father Leland Ray Baker, mother Helen Irene Grecu and her two younger brothers Gary and Keith.
After Graduating Southfield High, she received a math scholarship and attended Oakland University in Rochester, Michigan where she earned an Associate in Arts Degree in Business.
After working several years in an office building in downtown Detroit, (she would tell war stories of her commute in the snow and ice), she moved to Tulsa, Oklahoma where she definitely experienced culture shock. City girl in Tulsa, Debbie adapted and grew to love the town and the people and of course, they loved her. Next, she was off to Las Vegas, Nevada where she worked for a large law firm (I think she said they represented the Gambino Family). She joined the firms softball and bowling team and learned to love the town and the people and of course, they loved her. She always had wonderful stories of her time in Las Vegas, Tulsa and Detroit, especially with her large family gatherings, family trips, playing in the snow and on Lake Michigan.
Soon after moving to Visalia, California, she landed her job at Hanford Elementary School District (H.E.S.D.) as a substitute in the accounts payable department in 1986. After working 30 years for the District, she retired as the Program Manager for the Fiscal Services Department. Before becoming part of the Management Team at H.E.S.D. she was very involved with the union and was union president for a number of years. Debbie had many wonderful stories about her time at H.E.S.D. She loved her job and the people she worked with and of course, they loved her.
Debbie has always been very involved with her community. Working nearly 30 years for the Episcopal Church of the Savior Soup Kitchen, 20 years for the American Cancer Society Relay for Life and 20 years volunteering for Hanford Elks Lodge #1259. Debbie always stepped up, heading several fundraising events such as several Wine Tastings, Special Olympics Chili Cook-offs and of course Taco Nite, along with countless other dinners. She also enjoyed walking with the Elks Flag Team in many parades. Debbie was awarded volunteer of the year at least three times with the Elks. She was also involved in the Battered Womens Shelter, Kings Community Leadership, Burris Park Foundation and H.O.W. (Helping One Woman at a Time). Debbie loved the people she met while giving her time and of course, they loved her.
Debbie worked hard, but also played a little too. She loved sports and was especially proud of her Detroit teams. She loved all kinds of music, but classic rock was her favorite (she always boasted about The Who playing at her high school graduation). She loved to camp, travel, taste some wine and go in the R.V. with family and friends.
Debbie was very proud of her Romanian heritage and made the best sarmale (stuffed cabbage rolls) this side of the Mississippi. A point that would be disputed by her three cousins Judy, Gay and Cheryl.
In short, Debbie was a loving, caring and giving person who loved God and Country and brightened every room she entered with her beaming smile and infectious laugh, not to mention the life of every person she met. She never met a stranger.
Debbie was preceded in death by her father Ray, mother Helen, brother Gary, Nick, Sam and Rose. She is survived by her brother Keith, husband Mike, Sophie and Ellie.
Due to current circumstances, services will be held at a later date. You may contact the family or Hanford Elks Lodge for further details.
The family would like to thank everyone who sent cards, supportive texts and calls, flowers, food through the Elks Food Train or otherwise, bought a Team Debbie t-shirt or made a donation to A.C.S. in Debbies name or helped with or gave blood at the Elks blood drive. Debbie was aware of what everyone was doing and was deeply touched; she appreciated and loved you all. Thank you also to Peoples Funeral Chapel, Episcopal Church of the Savior, Hanford Elks Lodge #1259 and its members, Steve and Kathy Morrison, Bill and Delores Davis and Josh and Michelle Howard.
To plant a tree

in memory of Debra Wilson

as a living tribute, please visit Tribute Store.
Obituaries Newsletter
Sign up to get the most recent local obituaries delivered to your inbox.