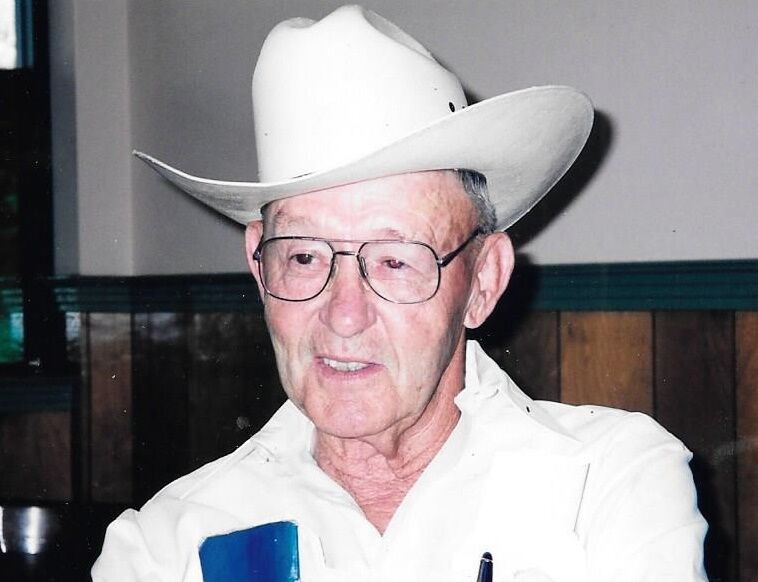 Brim 91, was a loving husband, father, grandfather, and an uncle to many nieces and nephews.
He was born in Wynnewood, Oklahoma to Otto P and Lela May (Brim) Carter. He was the 6th child born in the family of 2 boys and 4 girls. The family moved often due to his dad being a sharecropper, but stayed mostly near the Wynnewood area. During High School, he worked in various jobs, oil derricks, farming, whatever he could do to contribute to the family finances.
After graduating he moved to Oklahoma City and worked at a gas station, while attending Trade School for refrigeration. It was during this time he met Angelinia (June) Majors. Upon graduating from Trade School, he worked as a refrigeration mechanic, till being inducted into the army, January 1951. Stationed at Ft. Benning in Columbus Georgia, he attended infantry school and received a paratrooper badge.
It was also during this time that Brim and June were married and welcomed their first child into this world. Upon leaving the army, he moved back to Oklahoma City and June moved with their daughter to the Bay area, in California, along with her mother and sister.
As absence makes the heart grow fonder, 1956 found Brim relocating to Long Beach, CA and becoming a family again with June and Shirley. The family then moved to Fresno, CA and Brim started working at Bell and Hughes Air Conditioning Company. Always having that desire to farm, he purchased a home with 2 acres, at the corner of Dakota and Maple, at that time it was considered country It was here that Ken and Tony, joined the family.
Brim, tried his hand at chickens, turkeys, rabbits, worms, calves for meat and a cow for milk. He continued to work full time and obtained a position as service manager of the A/C dept. at New England Sheet Metal. Bigger sights were set, when he found a larger place in Selma, and moved the family there in early 60s.
A walnut orchard was established and 17 acres of almonds were planted. When the adjoining turkey ranch was for sale, he purchased it and began a long career in the poultry business. Another turkey ranch in Easton, was then purchased. Both ranches were then converted to raising chickens. Upon retiring from the HVAC business, he expanded with tree fruit and vineyards, of which he and son, Ken farmed together.
He also started traveling with some friends to the Orient, where he was always promoting Sun Maid Raisins, of which he was a board member. He also enjoyed taking some friends up north to Alaska, for fishing, where his son Tony had a Bed and Breakfast in Anchorage.
When June began to experience health issues, he started to slow down, and upon her death, farming was turned over to Ken, with Shirley handling the business side of things. In his last years, he was lovingly cared for by Maria De Manriquez, who has been with the family for 25+ years, as well as staff from Care Connect, Inc.
Brim was preceded in death by his parents, wife June Carter, brother Floyd Carter, sisters Gladys Martin, Bernice Losson, Liz Yarbrough, and Ruth Larson.
Brim is survived by daughter Shirley (Mike) Paul, sons Ken (Lori) Carter, Tony (Carlos) Carter, and 3 grandchildren, Daniel Carter, Gigi Carter, and Jeremy Paul. He will also be missed by many nieces and nephews.
Services:
Viewing Jan 14th 4:00 6:00 PM at Farewell Page, Selma
Chapel service Jan 15th 11:00 AM at Farewell Page
Followed by Graveside service at Fowler Cemetery 1:00 PM
Seating and attendance will be limited at all services.
To plant a tree

in memory of Brim Carter

as a living tribute, please visit Tribute Store.
Obituaries Newsletter
Sign up to get the most recent local obituaries delivered to your inbox.