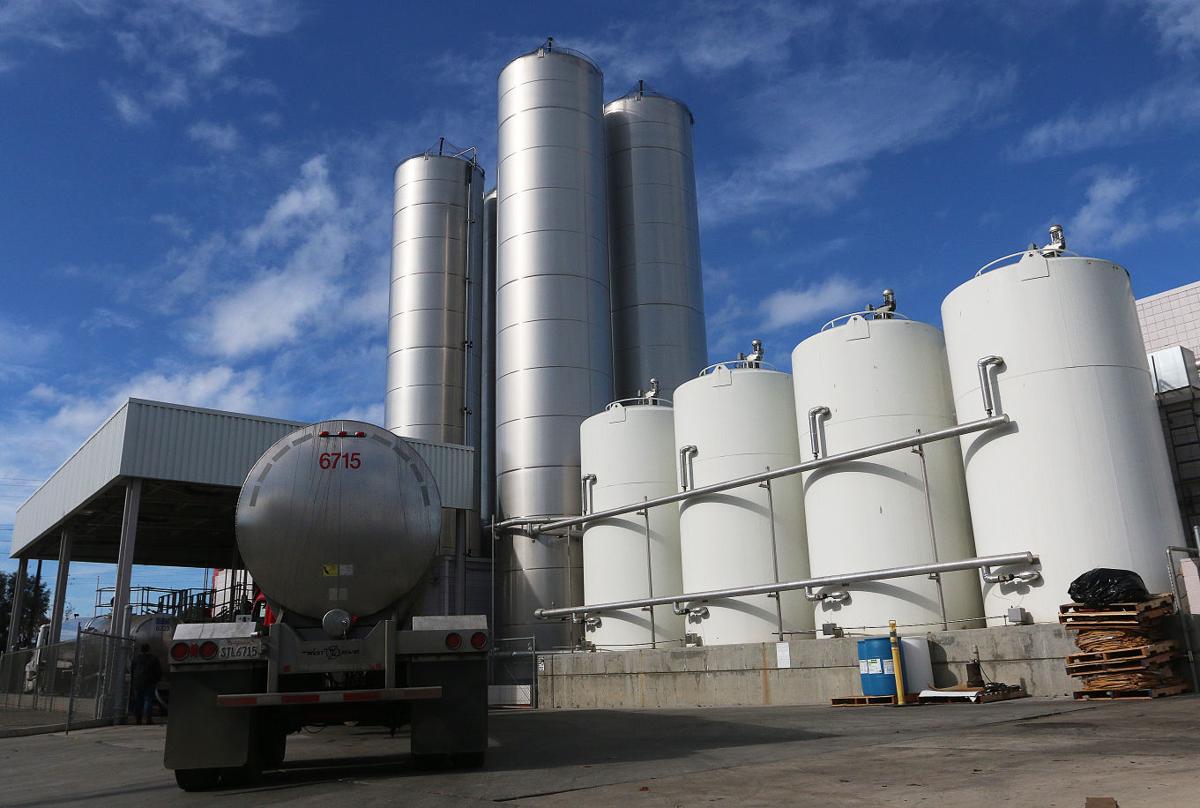 The Marquez Brothers dairy products factory in Hanford is slated to get a major upgrade, according to city documents.
The planned modernization project will affect many buildings and other pieces of property at the facility, including cold storage areas, parking capacity and office space, according to a blueprint.
Over six phases of construction activity, some buildings will be torn down and some new ones will be added.
The main cheese and whey buildings don't appear to be affected.
Marquez officials couldn't be reached Thursday for comment.
In order to move ahead with the first phase, Marquez officials received a variance from the Hanford Planning Commission earlier this week to reduce the required setbacks at the facility's property line from the standard 10 feet down to six-and-a-half feet.
The Marquez facility is mostly surrounding by commercial properties.
"The way they want to expand, the [variance] was necessary," said Darlene Mata, Hanford's community development director.
Mata said the overall project could add jobs.
According to an environmental impact report prepared by the city, the modernization plans won't have any significant environmental impact and are consistent with allowable commercial activity at the Marquez site.
"This is a permitted use," Mata said.
It was not immediately clear whether the project will lessen the odor problem that is a recurrent issue for businesses and residents downwind (south/southeast) of the plant.
"I kind of really don't pay attention to [the smell]," said Jose Ferrer, owner of Tint Plus Auto Glass on Fourth Street.
He said customers sometimes ask about the aroma, which comes from the plant's waste products. Ferrer said it would be "terrific" if the planned upgrades reduced the odor.
"I haven't smelled it lately, but I did after the rain," said Vince Rodriguez, an employee at Rodriguez Brothers Inc., a sprinkler and landscaping supply store a few doors down from Tint Plus.
"It would be great if they cut down on the smell," Rodriguez said. "That would be real great."
When Marquez requested a small expansion in 2010, city leaders required improvements to address the odor issue.
Get local news delivered to your inbox!
Subscribe to our Daily Headlines newsletter.