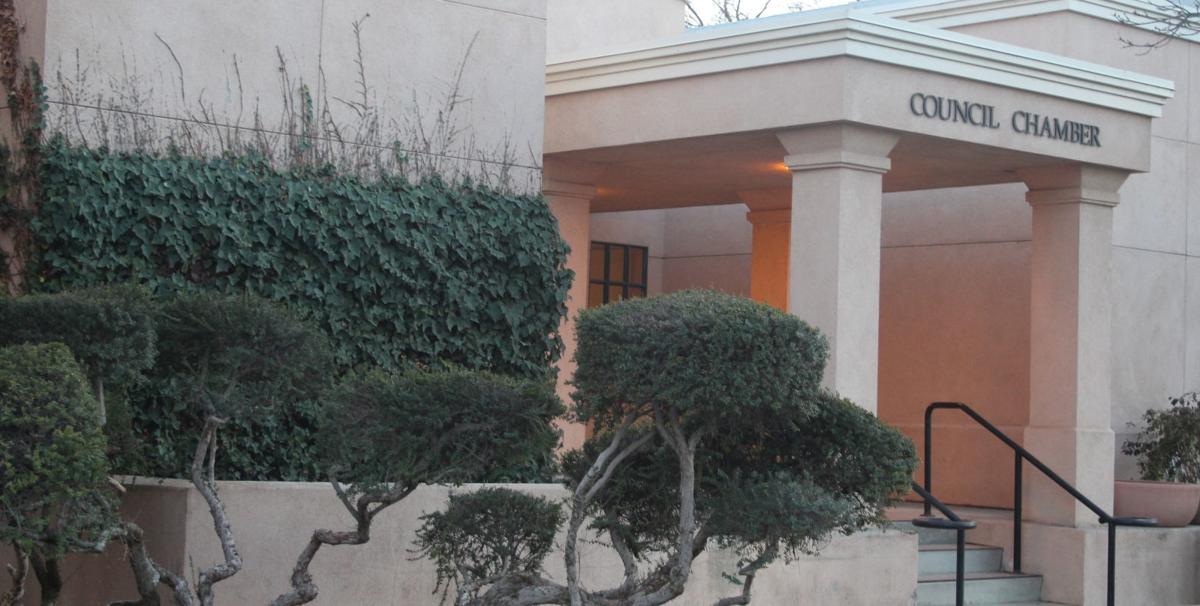 LEMOORE — Following in the footsteps of other local cities, Lemoore began initial discussions Tuesday about possibly allowing cannabis operations within city limits.
During the City Council study session, City Manager Nathan Olson gave a presentation on a proposed draft ordinance regarding commercial cannabis businesses and dispensaries.
Currently, Lemoore's ordinance bans cannabis operations and deliveries within the city. However, the state allows deliveries to take place anywhere — which trumps the city's ordinance — and Olson said deliveries are definitely being made in Lemoore.
"It's here already. It's being delivered and it's completely legal," Olson said about cannabis. "But the tax base monies and the revenues for those sales are going to the cities where the sales are generated from."
Olson said there has been heightened interest in the industry, which could include several public benefits if it were to be allowed.
First off, he said having cannabis operations and dispensaries in the city could help the city's general fund by bringing in additional funds.
The proposed draft ordinance suggests allowing medicinal/commercial cannabis manufacturing and cultivation in the light industrial zone and charging a certain amount per square foot or cubic foot of space, respectively.
Non-dispensary operations like lab testing and distribution are also being proposed to be charged per square foot of space.
As for dispensaries, the proposed draft ordinance is suggesting asking for a percentage of the gross sales of the business.
The dispensaries are proposed to be in the downtown mixed use zones (centrally located, not on perimeter near residential), neighborhood commercial zones (strip mall areas), regional commercial zones (along Highway 41) and light industrial areas.
All of this is on top of business license fees and annual regulatory license fees that ensure the businesses are following state guidelines.
In addition, Olson said the cannabis industry could provide for more jobs in both the public (police, code enforcement, fire) and private sectors.
Recently, Olson said he walked around the downtown area and asked business owners how they would feel about the possibility of cannabis businesses locating there. Out of 50 people, he said 48 people were open to the idea, while only two people definitively said they did not want it.
While the business owners that were open to the idea said it would not be their first choice for a new business, he said they did see how it could benefit the area by driving traffic downtown and helping with revitalization.
When talking with dispensaries in both Coalinga and Woodlake, Olson said he was told that thousands of people visit those businesses monthly. He said that amount of visitors could provide growth for new buildings and businesses.
Olson said when he spoke to law enforcement officials in cities with dispensaries, they told him they had not seen increased crime and, in fact, the dispensaries worked with the departments and provided round-the-clock surveillance.
As for the selection process, the draft ordinance suggests a request for proposal that would go over the business' track record, previous ventures and current financials, among other requirements.
The study session was just an informational item and Council did not vote on the draft ordinance, so there will be plenty of time for public input on the issue as the city moves forward.
During the regular meeting, Council unanimously approved a resolution to declare an emergency and authorized repairs to the city's Well No. 10
According to a staff report, the well has been severely compromised due to deferred maintenance and subsidence, creating an emergency situation.
The city heavily relies on Well 10 during the summer months, so if it's not repaired immediately, the report said the city may be unable to provide residents with the amount of water demanded.
Declaring an emergency means the work will be done immediately, without having to go through the bidding process.
Get local news delivered to your inbox!
Subscribe to our Daily Headlines newsletter.