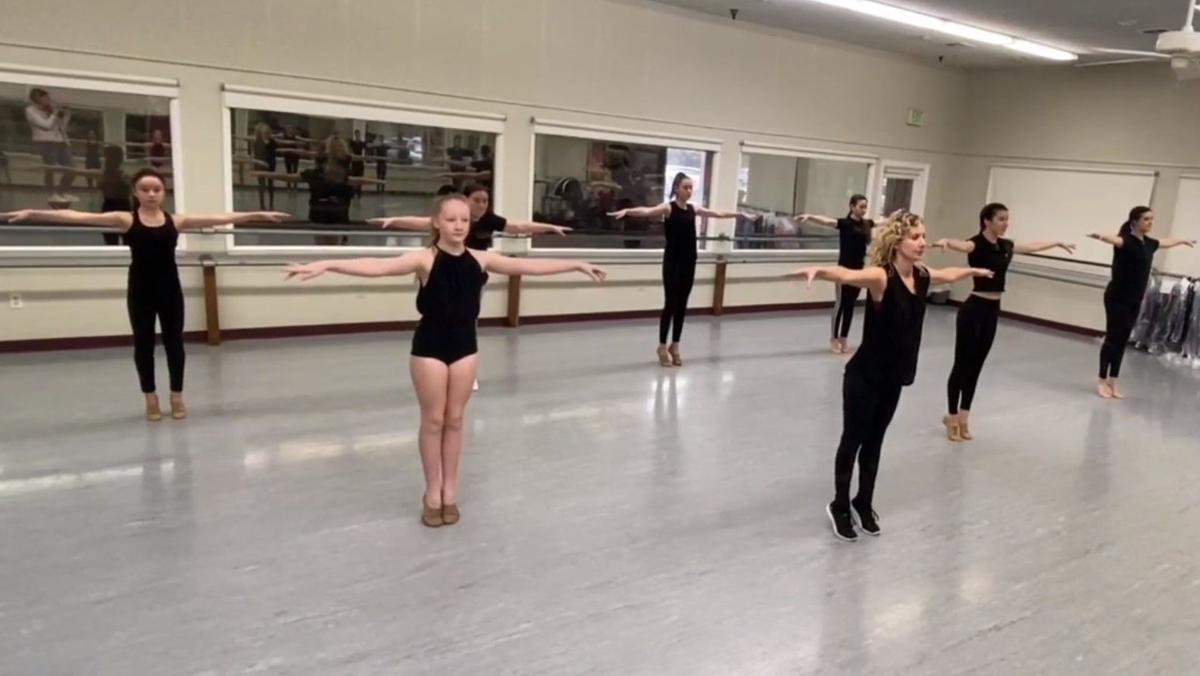 HANFORD — Amidst closures of "non-essential" businesses due to COVID-19, many businesses have found ways to adapt to a new way of doing things. The Kings Dance Center in Hanford is one of the many local businesses doing just that.
"We're trying to do what we can to keep students engaged, moving and active," owner Stacie Souza said.
Kings Dance Center, opened in 1985, serves students from as young as 1 year old to adults and offers all genres of dance, including jazz, ballet, tap, hip-hop, contemporary and lyrical.
Students were hard at work training for a recital that is planned to be held in mid-June when Souza had to temporarily close the studio's doors to comply with Gov. Gavin Newsom's restriction orders.
Souza said she immediately started creating a recital video library. She said she and her staff recorded themselves or other dancers performing all of the recital dances they were practicing — about 70 dances total.
Those 70 videos went into the recital video library online and Souza sent links to all the parents of her students so the kids could practice their recital dances at home.
Souza then created an online class content library. To make this happen she assigned her staff to record themselves teaching a few classes, from beginner to intermediate and advanced classes. She also sent the links to these online videos to parents so the kids can still take their classes at home.
Along with keeping the students active, Souza said doing this provides a sense of normalcy for them, so when they do come back to class, they'll feel like they haven't skipped beat and they can move forward.
Souza said most of the dancers have been taking the class since September, so they have been working hard towards being ready for their recital for many months and she wants them to continue that progress.
So far, Souza said she has received a lot of positive feedback from the students who are excited about continuing their training online. She's encouraged them to post themselves practicing at home on social media and tagging Kings Dance Center and said they are having a lot of fun connecting that way.
Souza said parents have been supportive and involved as well, with some even practicing with their children.
"Everyone seems to be very positive, very supportive and seem to know that were doing everything we possibly can to keep these kids going and keep the studio going," Souza said, adding a thank you to students and parents for sticking with them during this difficult time.
The studio serves over 500 students, though Souza said she's understandably lost some students due to the current circumstances.
She said Kings Dance Center is ready to get kids back into the studio as soon as possible, but in the meantime, they will continue to adapt and make the best out of the situation.
Get local news delivered to your inbox!
Subscribe to our Daily Headlines newsletter.