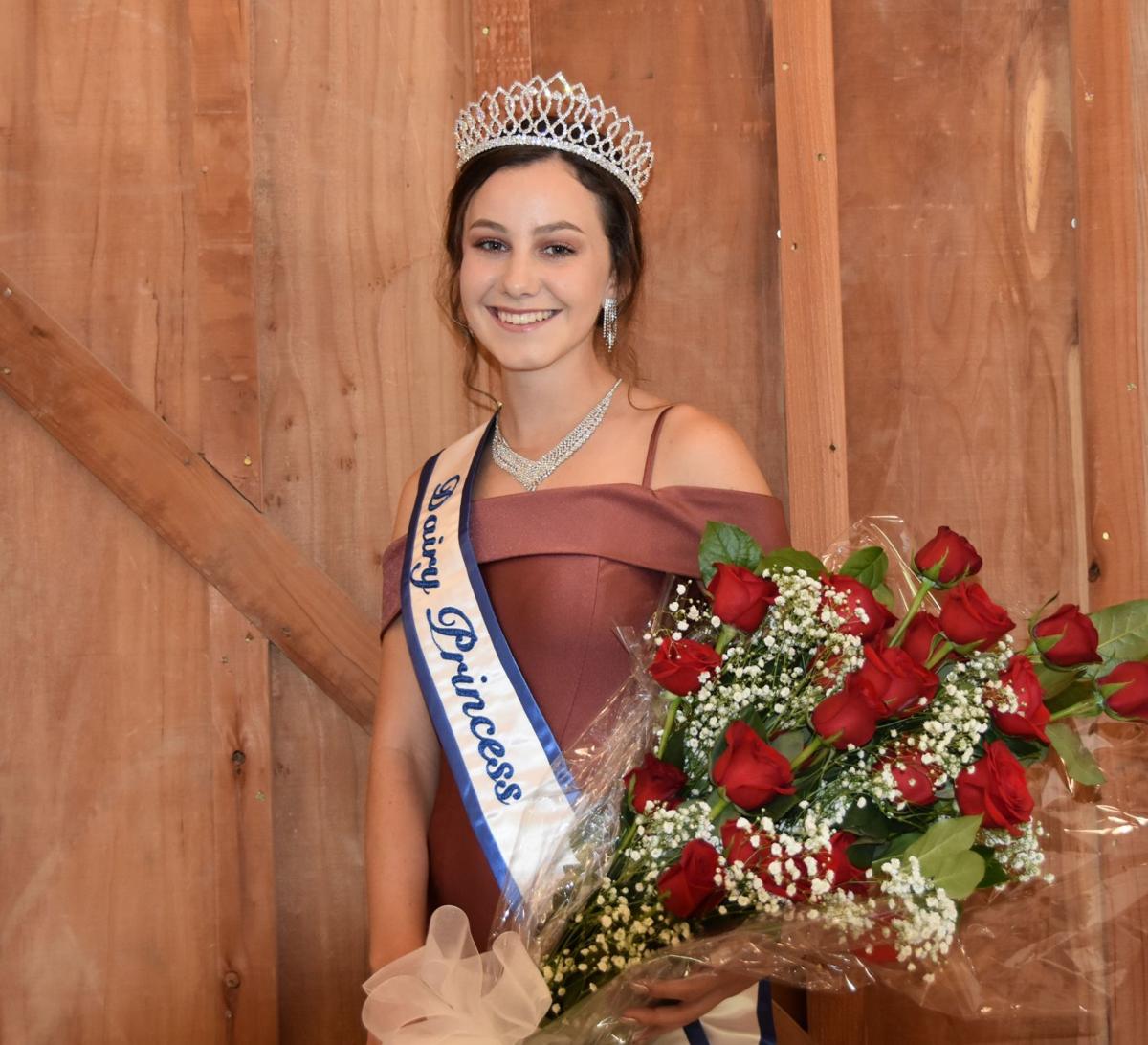 HANFORD — Jenna Searcy, the 17-year-old daughter of Gerra Searcy of Hanford, was crowned District 7 Dairy Princess on Friday, by out-going Princess, Lauren Dutra.
Because of COVID 19, the ceremony was held with only family and close friends in attendance at the Raven Barn in Selma.
Searcy will be a senior at Hanford High School in the fall. She has been an active member of the Hanford FFA, her agronomy team recently winning the State Championship. At the Kings Fair's virtual Dairy Replacement Show in late May, Searcy's entry won Supreme Dairy Replacement Heifer. She is a member of the California Scholastic Federation and is also active in the Associated Student Body. She has been a member of both the tennis and soccer teams throughout her high school career.
Upon graduation, Searcy plans to go to a four-year college to pursue a career in ag business.
When asked why she wanted to be Dairy Princess, she responded: "As a community thriving in dairy, it is important to speak up and promote (the industry). My mother and sister were both a part of the Princess Program and I would love to follow in their footsteps." (Jenna's mother, Gerra Searcy, was the Kings County Dairy Princess in 1990-1991 and her sister, Kiera, was the District 7 Alternate Dairy Princess in 2018-2019.
The Dairy Princess Program is sponsored by the California Milk Advisory Board as well as the District 7 Dairy Princess Committee.
Get local news delivered to your inbox!
Subscribe to our Daily Headlines newsletter.