My mother's ancestors came to California by covered wagon over the Sierra Nevada in the summer of 1847, a few months after the Donner Party tragedy. They settled in the vast Sacramento Valley in what is now Colusa County and tried to build a future along the fertile banks of the Sacramento River. About 13 years later, they took refuge on the nearby Sutter Buttes because of one of the worst floods ever to hit California.
Many years ago, my grandmother, Frances Graham, passed along this bit of family folklore to me from her mother about a deluge of biblical proportions that occurred in 1862. The flood devastated their farm. She said it was like nature taking revenge for the hydraulic mining that took place during the California Gold Rush. Many called this flood the "Noachian deluge of California Floods."
Toward the end of 1861, a series of storms produced nearly continuous rain that lasted through February over most of California. Los Angeles recorded nearly 36 inches of rain while Sonora in the Sierra Nevada foothills measured more than 100 inches!
By February 1862, the Sacramento and San Joaquin valleys became almost an inland sea stretching nearly 300 miles in length, forcing the state capital in Sacramento to move to San Francisco. In addition, the normally salty waters in San Francisco and San Pablo Bay became nearly fresh with a continuous and nearly unimaginably heavy flow of silted water through the Golden Gate.
The Santa Ana River in Southern California became a raging torrent, laying waste to farms along its banks. River settlements throughout California were inundated. Of course no one alive today witnessed this terrible series of storms, and weather data from so long ago is sparse. However, a few weather experts believe that atmospheric rivers (ARkStorm) stretching across the Pacific Ocean channel vast amounts of water vapor from near the equator into large storms coming out of the Gulf of Alaska. These rivers in the sky can carry more fresh water than the Amazon River; meteorologists simply referred to them as "the hose."
You have free articles remaining.
Register for more free articles
Stay logged in to skip the surveys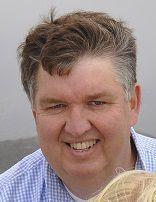 After Hurricane Katrina, concern about widespread flooding in parts of the nation became heightened, especially with climate change. Remember, a warmer atmosphere can hold more water vapor, meaning we could see more intense rainfall events. Besides carrying more water, such mild-subtropical atmospheric rivers drop most of their precipitation in the form of rain, not snow, adding to the flood peril.
The U.S. Geological Survey, the Federal Emergency Management Agency and the California Emergency Management Agency convened the ARkStorm Summit. A team of federal, state, academic and business experts attended the event to consider emergency planning if another storm of this magnitude was to hit.
In 2017 nearly 80 percent of the electricity that PG&E provided to our customers came from sources that are renewable and/or emit no greenhouse gases.