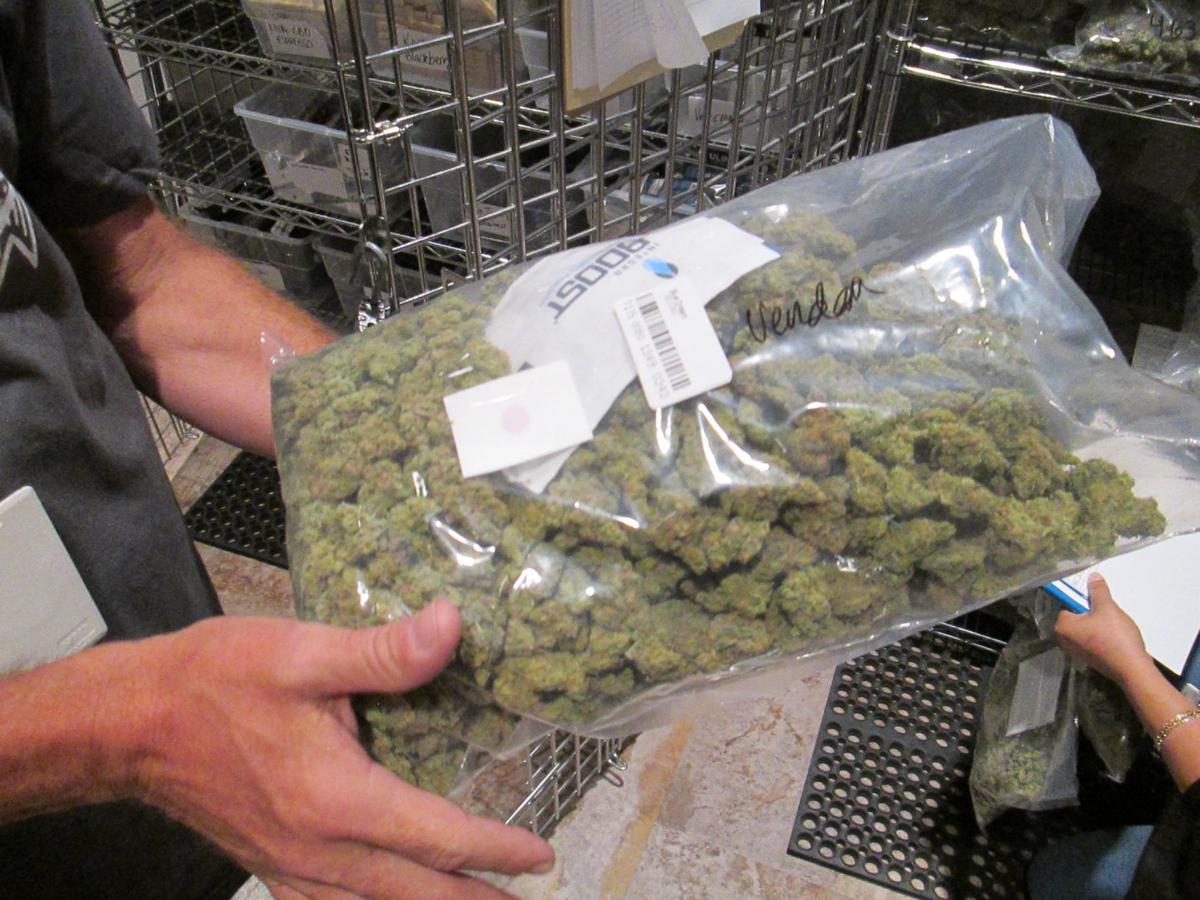 HANFORD — After cautiously entering the cannabis game during its first go-round, Hanford is tweaking its strategy moving forward.
The Hanford City Council met Tuesday to discuss possible changes to the city's cannabis permit process, and has decided to take more of an open-ended approach.
In 2017, along with an application process fee schedule, the Council at the time established a limit to the number of cannabis business permits the city would allow. The decision to limit to number of permits was in an effort to err on the side of caution and not overwhelm city staff.
The limits were two permits for each category of cultivation, manufacturing, lab testing and distribution. In addition, one campus permit was allowed with up to 16 cannabis permits in its first year.
After opening up for applications and going through a thorough review process in late 2017, Council awarded 26 total cannabis permits to three different companies.
Only two of the companies obtained conditional use permits since that time, and only one of them has moved on to get a building permit and has been issued cannabis permits for manufacturing and distribution.
During the Council meeting on Feb. 5, there was a consensus from Council to have city staff to look into opening up the cannabis permit application period again.
Tuesday, Community Development Director Darlene Mata asked Council to give her direction as to how many cannabis permits should be allowed on the city's second round of applications.
Mata said she and Police Chief Parker Sever have talked about the city's rigorous application process — which included a three-phase review process with significant costs for the businesses at each stage.
She said they concluded that if a business could get through all the steps and score a high enough total, then perhaps there should not be a limit to how many permits should be allowed, as long as the candidates are qualified.
Councilmember Francisco Ramirez said he saw no problem opening up the process again without limits, as long as only qualified candidates make it to the end of the process. Mayor Sue Sorensen also voiced her support for this idea.
"I do like that flexibility," Sorensen said. "That does give us the opportunity to maybe attract those businesses that are interested and we're not limiting what may come to our community in terms of quality businesses."
Mata reminded Council members that they still have the ultimate authority to award or deny permits, whether or not applicants make it through all the stages.
In the end, there was general consensus to not limit the amount of permits and just see where everything stands after the application period is over.
In addition, Council gave staff direction to streamline the application process for businesses that have already gone through the background checks and vetting process, and to allow microbusiness permits.
Mata said a microbusiness license allows the licensee to engage in a tiered typed of operation. She said these types of businesses could cultivate cannabis in a maximum of 10,000 square feet, but also be a distributor, manufacturer and retailer. Essentially they use a vertical business model with at least three of the four categories.
Future cannabis issues to be discussed
While city staff received clear direction on cannabis permits, there are still several issues relating to cannabis that are scheduled to be addressed in the near future.
Currently, Hanford's ordinance allows only medical cannabis businesses and Council members must decide if recreational cannabis businesses will also be allowed.
Council is also willing to look into possibly allowing dispensaries within city limits — something Mata said has garnered interest. Along with this subject, Council must discuss what should be allowed in terms of storefront dispensaries or non-storefront (delivery only) dispensaries.
Get local news delivered to your inbox!
Subscribe to our Daily Headlines newsletter.