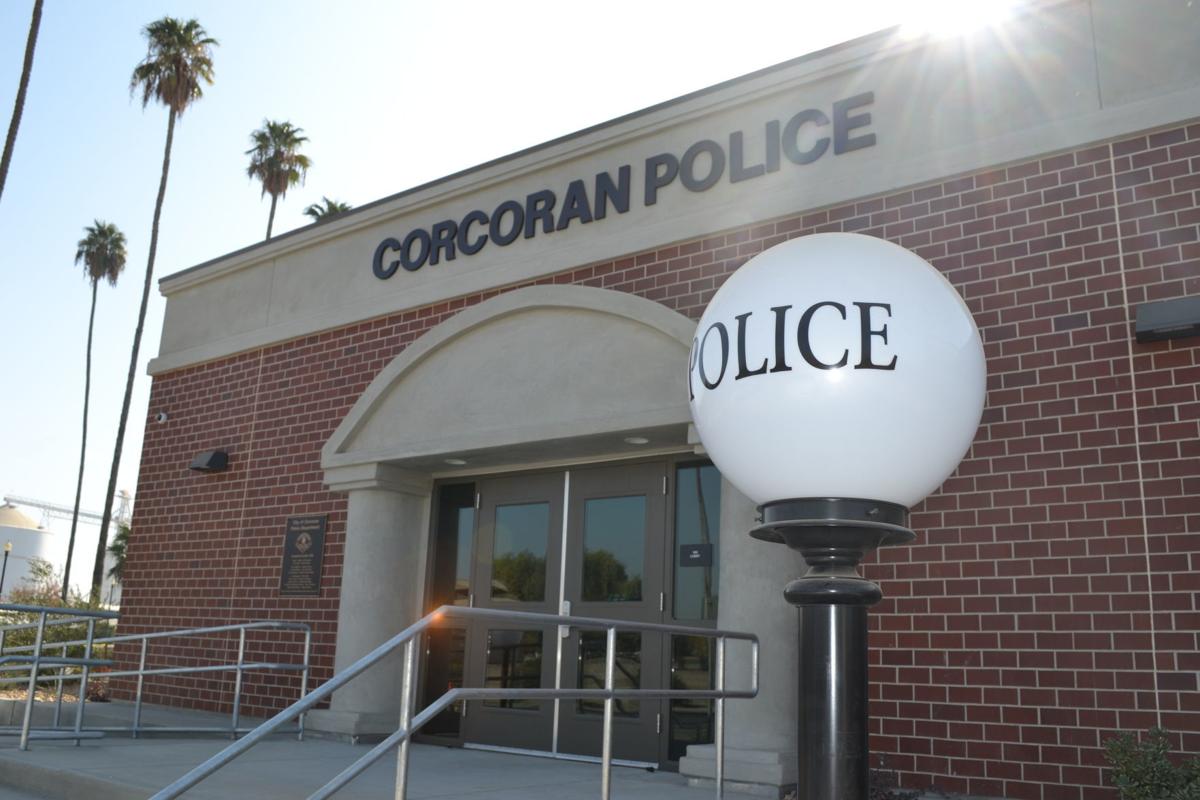 CORCORAN — Officers and staff no longer have to work in closets at the new Corcoran police station. 
The Corcoran Police Department unveiled the new facility, which is three times bigger than the previous one, on Oct. 29 after almost 11 years of planning. It took nearly a decade to secure all of the funds from the state budget. 
"We literally had people in remodeled closets," Police Chief Reuben Shortnacy said. "We were so crammed in. And when we started all of this, the economy took a down-turn, so there were no sources of revenue to (build a new station). And we couldn't strap the community with that kind of price tag, it was just too much. There were a lot of struggles in our general fund, so we had to find a creative way to raise money."
The Corcoran Police Department received about $5.5 million for the new facility after Assemblyman Rudy Salas (D-Bakersfield) secured $3.82 million from the state budget for the project in 2015 and $1.7 million in 2018. Those funds helped build the new police station, which is directly behind the old one, coincidentally at the address of 911 Hanna Ave. 
The new facility was finished this fall at 11,400 square feet. The old department, which was almost 75 years old, was only 3,800 square feet. 
You have free articles remaining.
Besides larger and more offices, the new station also has several more amenities, such as a sally port, which is a secure area for officers to drive in with suspects. 
There are ventilated locker rooms and each locker has power to charge devices. The building has a larger dispatch area and a more secure parking lot. At the older location, officers had some trouble with people vandalizing patrol cars, Shortnacy said. 
The facility also has an emergency of command room, eight reporting stations instead of two and interview and live-scan rooms that are accessible from the lobby. In the old building, visitors had to go to the holding cells for those services. 
The new station also has a larger break room, a small gym and a lactation room for employees or visiting mothers. 
"The governor said we were the first municipality to get a project like this funded," Shortnacy said. "It was just a lot of hard work from a lot of people pushing in the same direction to make that happen. There were countless people who made phone calls or wrote letters for us. It just took people coming together."
The old station, which now sits empty behind the new facility, will be leased out. 
"Assemblymember Salas was really good to us," Shortnacy said. "Ultimately, it's a 50-year-plus solution. It's not cramped, it's got plenty of space to grow into the future, it's more functional, more modern, more efficient and it's better for the employees and the people that we serve."