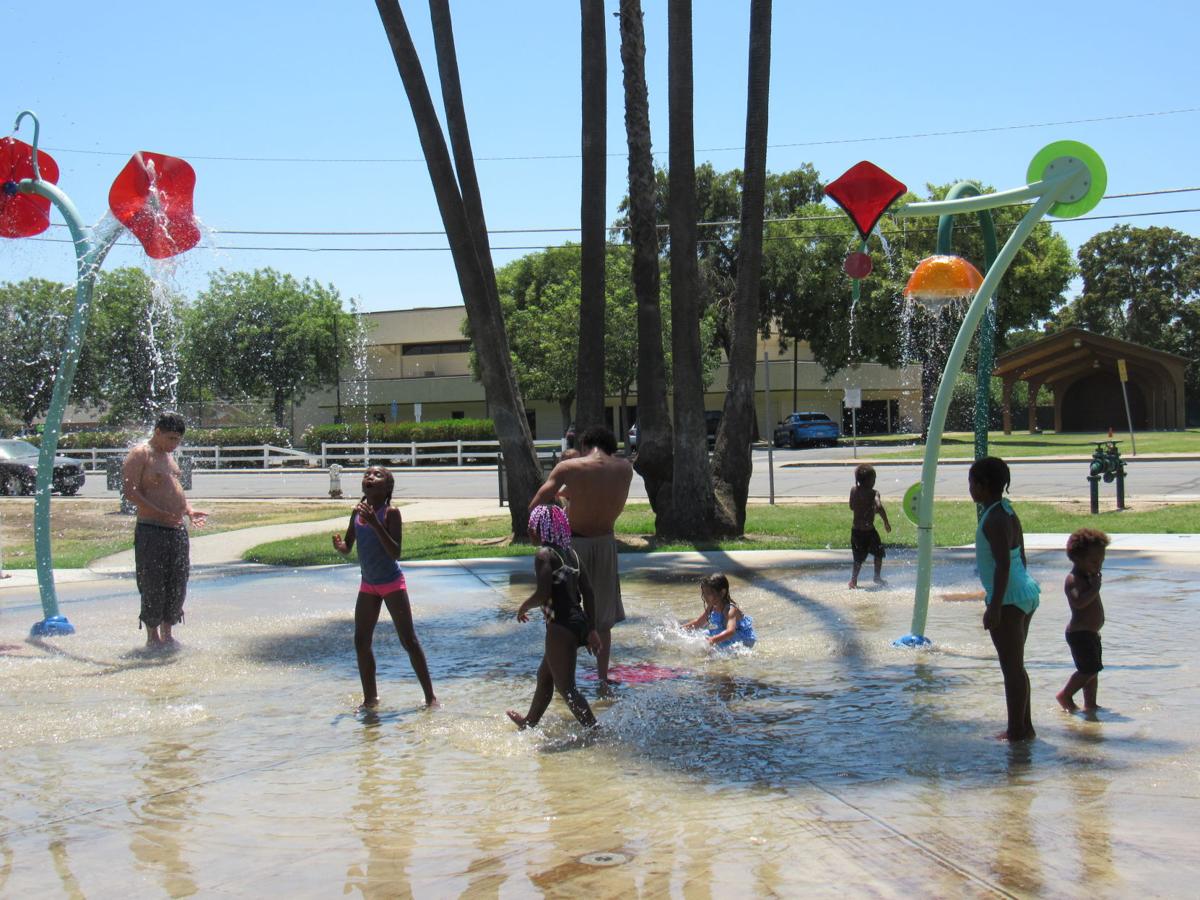 HANFORD — While summer doesn't officially start until June 21, the Central Valley has already experienced its first triple-digit degree day, with plenty more expected to come throughout the next few months.
The National Weather Service office in Hanford has issued an excessive heat warning to last until Tuesday evening. High temperatures are expected to be above 100 degrees for the next few days, possibly reaching as high as 105 degrees.
Scott Borgioli, chief meteorologist at Visalia-based WeatherAg, said in a press release that in both 2017 and 2018, Hanford experienced over 50 days that reached 100 degrees or more.
Prolonged exposure to heat can pose a health risk to the elderly, children, those who work outdoors and people with respiratory ailments like asthma.
The Centers for Disease Control and Prevention said heat-related illnesses, which occur when the body is not able to properly cool itself, are preventable and officials advise residents to take precautions to avoid these types of illnesses.
Precautions include drinking plenty of water, staying in a cool place and out of direct sunlight if possible, reducing or eliminating strenuous activities and never leaving children or pets unattended in a vehicle.
On its website, the agency detailed the symptoms and described what to do if you or a loved one show signs of a heat-related illness.
Heat Exhaustion
What to look for:
Heavy sweating
Cold, pale and clammy skin
Fast, weak pulse
Nausea or vomiting
Muscle cramps
Tiredness or weakness
Dizziness
Headache
Low blood pressure upon standing
Fainting (passing out)
What to do:
Move to a cool place
Loosen your clothes
Put cool, wet cloths on your body or take a cool bath
Sip water
Get medical help right away if you are vomiting, your symptoms get worse or last longer than one hour.
Heat Stroke
What to look for:
High body temperature (103 degrees or higher)
Hot, red, dry or damp skin
Fast, strong pulse
Rapid breathing
Headache
Dizziness
Nausea or vomiting
Confusion
Losing consciousness (passing out)
What to do:
Call 911 right away – heat stroke is a medical emergency
Move the person to a cooler place
Help lower the person's temperature with cool, wet cloths or a cool bath
Do not give the person anything to drink
When temperatures are forecasted to be 105 degrees or above, the city of Hanford will open several cooling centers around town.
Get local news delivered to your inbox!
Subscribe to our Daily Headlines newsletter.