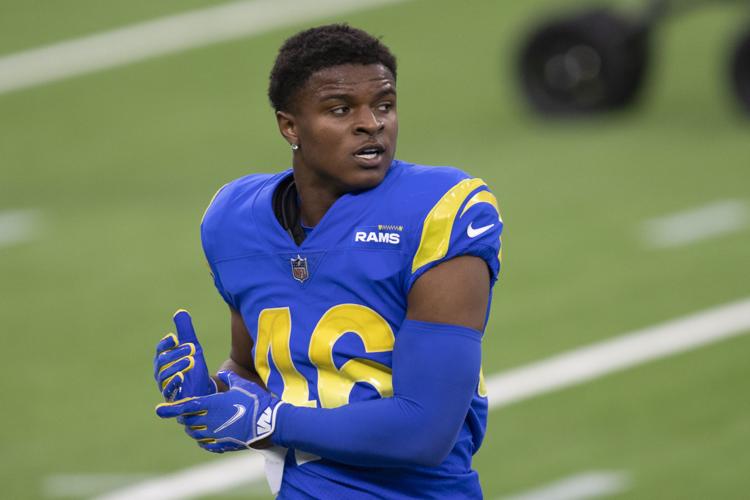 Juju Hughes always had a dream to play in the National Football League. That dream came true on Oct. 4 when the Rams activated Hughes from their practice squad. Hughes, a Hanford native and former Fresno State Bulldog, proceeded to record his first career tackle on the opening kickoff of the game.
The former Bullpup was signed by the Los Angeles Rams as an undrafted free agent out of Fresno State after the 2020 NFL Draft. He was waived on Sept. 4, 2020, during final roster cuts, and was subsequently signed to the team's practice squad two days later. Hughes was sent back down to the practice squad after the game. Hughes was signed to the Rams active roster on Oct. 13 and has played in the Rams' last three games.
"It is still surreal to me. I am just in the moment and am trying not to think about it too much. I am just putting my head down and going to work," Hughes said in a phone interview. "I am more focused on staying here, rather than enjoying the moment right now."
During his first career NFL game on Oct. 4, against the New York Giants, Hughes knew it was a moment he had worked hard for and knew that given the opportunity he would be able to contribute.
"It was an exciting moment, but I expect a lot out of myself. When it happened and I got activated I thought that this is  what was supposed to happen," Hughes said. "I was telling my teammates all week, once I found out I was getting activated, that watch I am going to make the opening kickoff tackle. I was calling it myself and it is just what I expected out of myself."
Hughes played in 52 games in his career at Fresno State, never missing a game due to injury. In four years, he compiled 248 tackles, 28 pass deflections and seven interceptions. He was a three-year starter and was an All-Mountain West honorable mention twice in 2017 and 2019. He was named to the All-MW Second Team in 2018. That season, Hughes tied for the conference lead with four interceptions as he helped lead the Bulldogs to the Mountain West Championship.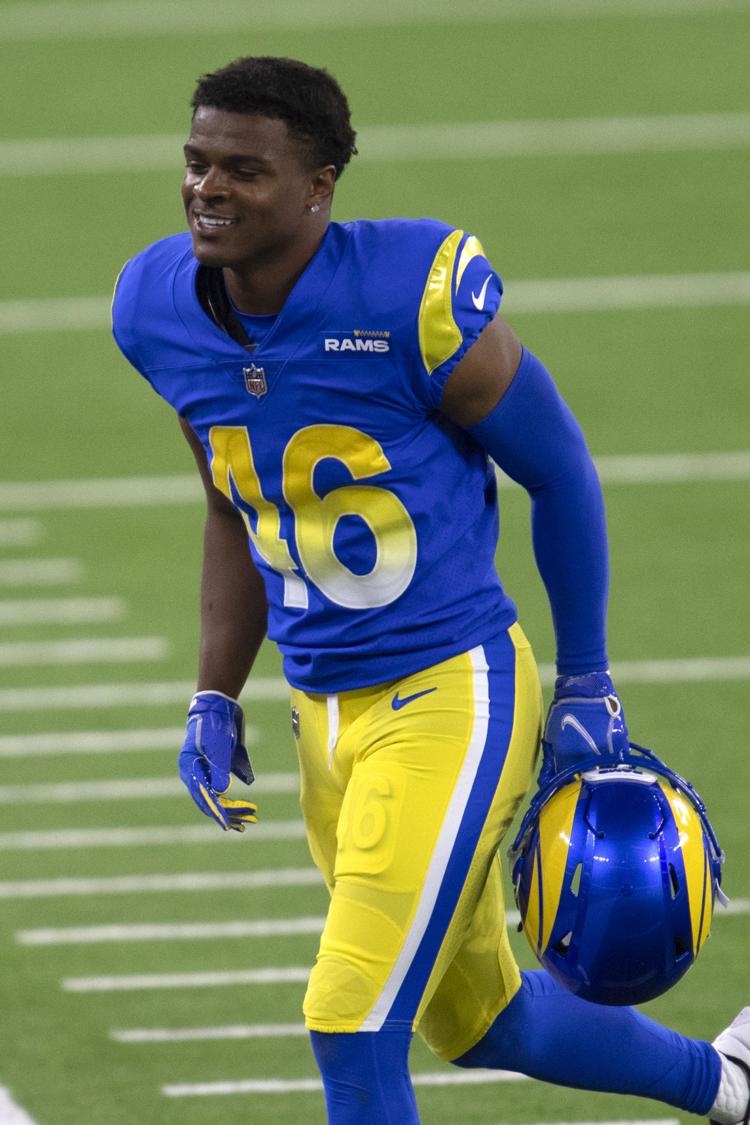 At Hanford High, Hughes was a standout player as a defensive back, receiver, and returner, helping the Bullpups win two Central Section Division III championships (2014 and 2015) and a CIF State Division IV-AA title in 2015.
While Hughes said he has not had much time to think about making it to the NFL, he has thought about all the support he has received from Hanford and the entire Central Valley.
"That is one thing that I definitely do think about. That is a big deal for me, being able to represent back home. Opportunities like this don't happen often back home so I think about that daily and being able to bring some notoriety back to the Valley," Hughes said. "It is a special thing for me. I love where I am from, I love the Valley, love Hanford and the support out there. That is always on my mind. To make the city proud and to make the Valley proud. There is so much support and love out there I think about that daily."
Hughes was featured in the HBO hit show "Hard Knocks," which followed the Los Angeles Rams and Los Angeles Chargers football teams during their offseason. Hughes was seen talking to Rams head coach Sean McVay, while also being talked about for his famous toothpick that he always has with him on the field while not participating in contact drills.
"It is crazy. Some people think I was doing it for the cameras and people want to see if it is a real thing and to see if I always have it. People are checking now," Hughes said. "I am just so used to it. I do not even think twice about it.  People that know me from back home know that I have been doing it for a long time."
Hughes plays on special teams for the Rams, but is also currently listed as the backup safety.
"I got high standards for myself and those have been there since I was young. I have always dreamed big and I am a firm believer that Hard work overcomes everything. I always saw this for myself and knew I could be in this position just knew I had to put the work in."
While his family was thrilled for him to be signed to the Rams roster, they also knew that he would succeed.
"Everybody in the Valley was hitting me up super excited. My brothers, my dad and my mom, they were just like go do what you do," Hughes said. "They know I have been ready for this; they know I have been waiting for this opportunity. I knew this was going to come at some point and It was God's timing.
The Rams have a bye week this Sunday, before they host the Seattle Seahawks on Nov. 15 at Sofi Stadium in Los Angeles.
Get local news delivered to your inbox!
Subscribe to our Daily Headlines newsletter.