Kings County officials traveled to Gardena last week to meet with executive staff of Faraday Future as well as company founder Jia Yuetin, to help make plans for their Hanford assembly plant.
Work on demo of the interior of the old Pirelli facility in the Hanford Industrial Park is underway as construction drawings are being completed for the remodel of the sprawling 1-million-square-foot plant that will soon get underway.
Member of the Kings County Board of Supervisors, Doug Verboon, joined Kings EDC president John Lehn, and Hanford City Manager, Darrel Pyle, and others from Kings County for a tour of the Gardena facility April 10, where work is underway on the electric race car, the FF 91.
Verboon says he saw 12 cars at the plant and got to sit in one of them. "It was very impressive - this operation is for real."
He says he was told that the company investment funds were secure as it looks to start assembly of the high-tech electric car in Hanford late this year.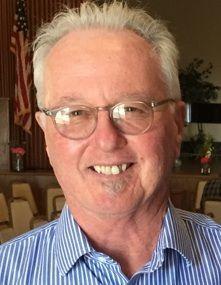 Touring the Los Angeles area plant, local officials saw employees busy at different stations making parts using 3D imagery. "There is lots of technology on display."
Verboon says now the focus of the company is for Kings County agencies to partner with Faraday to get the word out that jobs are on the way locally.
"Right now they have 700 employees in the Los Angeles area but after they install assembly-line machinery in Hanford, set for May 21, they will need to hire some 54 employees in Hanford and up to 750 here over a period of time."
"They need help finding hotel rooms or places for employees to stay," says Verboon looking to coordinate efforts with employment agencies and the junior colleges.
"They already have a list of about 500 who are looking for work."
You have free articles remaining.
Verboon adds that the company "has a tight timeline".
"We want to handle it the same as we did for the Surf Ranch project - a dedicated team who will answer all their questions" and ease the roll-out of their business here.
Greg te Velde Dairy schedules local herd liquidation
Greg te Velde Ranch between Tipton and Corcoran will hold a complete dairy dispersal sale of nearly 11,000 cows on May 5, the latest evidence of pain affecting our top local industry. The sale is through A&M Livestock Auction and to be held at Harris Ranch. The dairy, one of the largest in the area, is just one of the big Greg te Velde-owned dairies scheduled for liquidation right now.
Te Velde faces a Rabobank imposed auction at his Oregon dairy as well, set for April 27, as the lender seeks to collect debt according to an April 13 story in Capital Press. The dairy has 14,500 cows and heifers.
Called Lost Valley Farms, te Velde also faces a host of other troubles including the apparent loss of his shipping contract to Tillamook Creameries by the end of April according to a Tillamook newspaper.
Environmental issues have dogged the operation as well at his 7,000-acre Oregon ranch. On top of that, te Velde has faced run-ins with the police over drugs and prostitution according to the Statesman Journal newspaper.
Greg te Velde could not be reached for comment.
Wisconsin dairies feel the pain too
California is not the only place where dairy operators are shutting down. A news report says "Wisconsin's small dairy farmers are increasingly closing up shop. Wisconsin lost 500 dairy farms last year, and the total number of herds is down 20 percent from five years ago."