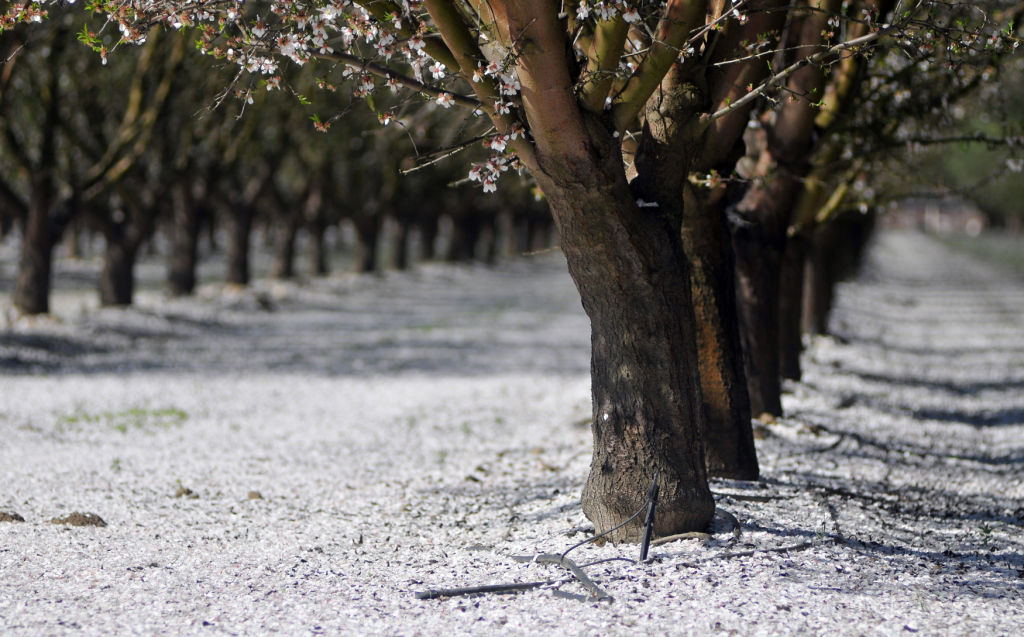 HANFORD — The Almond Board of California is partnering with Lawrence Berkeley National Laboratory to help the industry cope with new groundwater legislation.
The partnership expands the board's existing research into how much water can be applied to almond orchards to help recharge underground aquifers.
Under historic groundwater legislation passed by the California Legislature in 2014, Kings County growers, the county and local water districts will have to cooperate to — for the first time — balance how much water they take out of the ground with the amount of water that is percolating back into ground as recharge.
This will result in major changes, since growers have for years sucked water out of the ground on private property virtually unregulated.
The result has been long-term overdraft exacerbated by environmental restrictions on surface water allocations on the one hand and accelerated by severe drought on the other.
Climate change is likely to further complicate the problem.
"The potential for using almond orchards for groundwater recharge is an increasingly important research area for us to understand as California's precipitation begins to shift from winter snow to rain, which is more difficult to time and store," said Gabriele Ludwig, director of sustainability and environmental affairs at the board. "Preliminary analysis of almond acreage indicates that nearly 675,000 acres are moderately good or better in their ability to recharge groundwater."
Get local news delivered to your inbox!
Subscribe to our Daily Headlines newsletter.