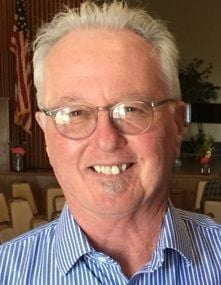 Pilot Travel Center heading for Avenal Cutoff & I-5
Truck stop retailer Pilot Travel Centers is taking over operation of the 76 gas station at Avenal Cutoff and I-5 and is converting it to one of its low-price fueling stations on the busy interstate. The company has two locations on Hwy 99 in the south Valley and one on I-5 at Lost Hills. The operation is expected to employ 75 and serve up to 5,000 customers a day.
Underway is an expansion adding 1,200 square feet, the remodel of the interior of the building and adding two diesel lanes to the Truck/Diesel Canopy.
The development will bring new competition for motorists' dollars for Kettleman City merchants and the proposed Jackson Ranch development a few miles south of Kettleman on I-5. The Pilot project is being permitted by Fresno County with the location near the Fresno/Kings line.
Gas price competition should heat up as a result with prices typically below $3.
Valley pistachio wars continue
Wonderful Pistachios has sued Tulare County.
In a replay of what happened in Fresno County last year, the world's largest pistachio farmer has sued another jurisdiction — Tulare County — over permits issued to a rival nut grower. Wonderful Pistachios claims Terra Bella-based Aro Pistachios, now part of Touchstone, "have been incrementally transforming a small, local pistachio processing facility into a massive, regional pistachio processing facility" with a capacity of 50+ millionpounds.
"The facility's sale to Touchstone Pistachio, Co. was preceded by the County's illegal issuance of building permits to allow the final transformation of a facility intended to process locally grown product to a plant intended to serve pistachios grown up to one hundred miles away and across the entire San Joaquin Valley.
Wonderful argues in a July 14 lawsuit in Tulare County Superior Court that permits approved by Tulare County were "illegally issued"and with a potential record harvest approaching in weeks, Wonderful owner Stewart Resnick wants construction halted at one southern Tulare County farm.
Goldman Sachs buys Kings solar farm
First Solar Inc. announced in late July that Goldman Sachs Renewable Power acquired the 123-megawatt American Kings Solar project in a transaction that closed at the end of June 2020. Located in Kings County, California, the project is backed by a 15-year Power Purchase Agreement (PPA) with Southern California Edison and is scheduled to be commissioned in the fourth quarter of 2020.
"We are excited to partner with First Solar and M&T Bank in acquiring the American Kings Solar project. This is a bankable power plant backed by a long-term PPA, that is responsibly developed, and will generate the lowest carbon electricity possible today," said Greg Roer, vice president, GSAM Renewable Power Group. "We believe that this facility will have a positive impact on the environment and the community by directly displacing carbon emissions. The project has a carbon footprint that is up to six times lower than crystalline silicon PV panels manufactured using conventional, energy-intensive production methods, Series 6 delivers a superior environmental profile and the lowest carbon solar electricity available today.
The solar farm is located at 15383 25th Avenue, near Lemoore.
More California homeowners to install batteries
With power outages across the state this week Bloomberg has predicted that at least 50,000 California homes will install storage systems this year.
That figure would quadruple the total from 2019. The forecast came on the heels of a year of record-breaking growth for home solar storage in the U.S, due to the increased need for blackout protection and utility rate hedging.
While the COVID-19 pandemic has likely delayed home storage installations statewide, the demand forces are still there. Bloomberg cited California's catastrophic power shutdowns in 2019 and the adoption of "time of use" utilities pricing as key motivators for the increased demand.
Dutch Bros Coffee coming to Lemoore /Hanford
Dutch Brothers Coffee is under construction with locations in Lemoore and Hanford.
In Lemoore the location is the old Pioneer shopping center. Founded by Oregon dairymen in 1982, Dutch Bros Coffee now has more than 370 locations in seven western states and more than 12,000 employees. Its coffee kiosks serve specialty coffee drinks, smoothies, freezes, teas, a private-label Dutch Bros Blue Rebel energy drink and nitrogen-infused cold brew coffee.
In Hanford they are under construction near Aldi on Lacey Boulevard and 12th Avenue.
The company is building several drive-thrus in Visalia as well.
Avenal/Corcoran prison staffers suffer COVID-19 infections
As of Aug. 14, 120 staffers at Avenal State Prison have come down with COVID-19.Some 47 have returned to work. At Corcoran, the count is 115. San Quentin leads the state with 272 staff cases.
As for prisoners, Avenal SP is second in the state in number of cases at 1602 with 158 new cases in the last 14 days.Some 56 infected prisoners have been released. On the plus side 1304 cases have been resolved. At Corcoran the total prisoner cases number 330 including 141 in the last 14 days. 176 has been resolved. In San Luis Obispo California Men's Colony has had an uptick as well with 225 total cases and 158 new cases in the past 14 days. Some 18 staff have been infected.
Larger Kings River RV Resort planned
A new owner wants to expand a Kings River resort east of Kingsburg. The site is located at 39700 Road 28, on the north side of the Kings River between the south extension of Road 28 and the Kings River Bridge crossing of Avenue 400, three miles east of Kingsburg and State Route 99.
The applicants purchased the former Club Royal Oak RV Resort in 2019 and renamed it "Kings River RV Resort." They propose significant improvements to the recreational vehicle (RV) resort, which has existed on the site since 1971. The subject site contains 85 RV and tent spaces, three camping cabins on wheels, three buildings with bathrooms and showers, a laundry room, a boat launch, a dog park, a laundry room, a store, a domestic water well, and four septic tank/leach field systems.
Proposed improvements include 94 new RV spaces on the same footprint as existing campground spaces (for a total 189 RV spaces).
Get local news delivered to your inbox!
Subscribe to our Daily Headlines newsletter.