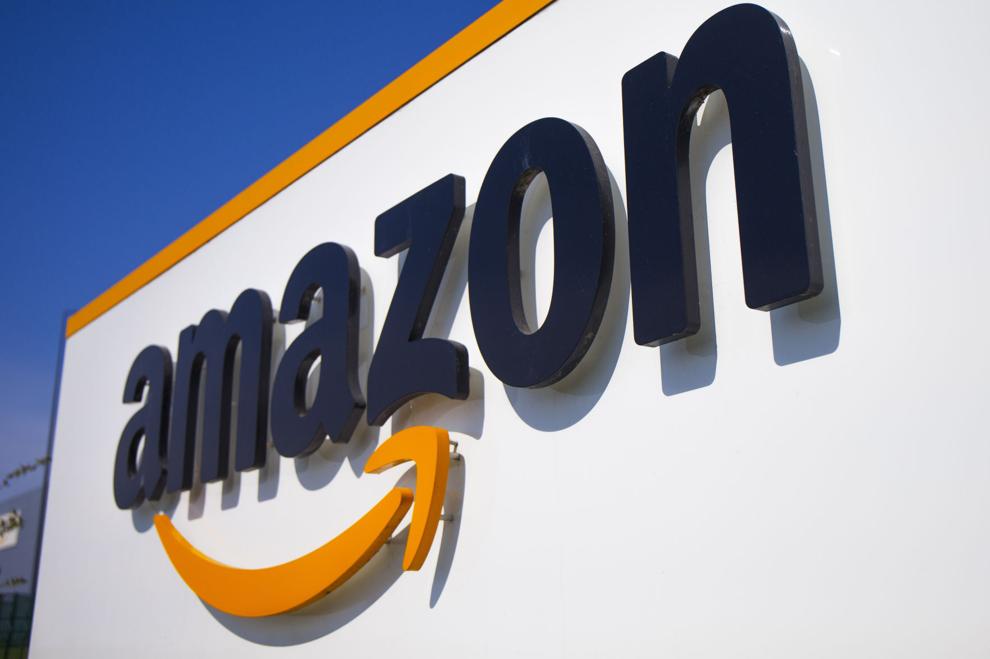 Amazon is open and in full operation says the new general manager at the Visalia fulfillment center, Carlos Avelar. The 1.3 million square foot warehouse, the largest in the city, is on Riggin and Kelsey in the Visalia Industrial Park.
"We have already hired nearly 1,000 on our way to 1,200 associates" said Avelar, adding they are "bringing on more employees than we originally anticipated."
The original announcement said 1,000 jobs.
Avelar said he moved his family to Visalia in July from Tracy where he had been manager for 2.5 years.
"The Central Valley has special place in my heart," said Avelar, adding that he is looking forward to an open house soon, inviting local officials, and has already huddled with other industry managers at the industrial park to introduce himself.
"We want to be part of the community," he said.
The Visalia Amazon is different from any other Amazon in the Valley, being a "fulfillment center" that stores goods, mostly larger in size, to be shipped throughout the Valley. The closest similar facility is in Patterson, said Avelar. Within these fulfillment centers, associates pick, pack and ship larger-sized customer items ranging from boxes of diapers to patio umbrellas.
"We picked Visalia to be close to our customers," he said. 
The next three months will be the busiest of the year for the big e-retailer says the general manager and at times they may add more than 1,200 to the workforce.
Employees' starting pay is at least $15.50 per hour and benefits including paid time off and dental care. New hires who show proof of their COVID-19 vaccination earn a $100 bonus on their first day. Avelar said employees appreciate the fact Amazon encourages associates to go to college and will pay to make it happen while they work here.
Avelar said he "has heard the rumors" that there will be a second Amazon warehouse built in the industrial park — but for now "it's just that — a rumor."
Kingsburg T-Mobile call center update
Kingsburg City manager Alex Henderson says T-Mobile's make-over of the former K-Mart store in Kingsburg is well underway. Henderson says the estimated construction cost is $24 million. The company's merger with Sprint brought them to Kingsburg in 2017 and delays and a series of legal obstacles have bogged down the process until this year.
Henderson says a T-Mobile representative will bring the Kingsburg City Council up to speed in mid-October. He expects the call center will open in the second quarter of next year and will host 600 to 700 employees on the way to 1,000 jobs.
Henderson adds that the development has attracted other nearby retail/restaurant projects that are in the works as well.
Central Valley Meat gets green light on expansion
The Kings County Planning Commission gave the green light to the expansion at Central Valley Meat Co. near Hanford in early September. With this final step, the meat processor now has submitted construction drawings to start work on their big new rendering plant.
Plans include a 46,298-square-foot rendering plant. Raw material will be from byproducts of 2,000 head per day from CVMC and 2,500 head per day from Harris Ranch Beef Company and other west coast packers.
Also in the works — a new 20,000-square-foot pet food facility and construction of a 28,080-square-foot hide building to process 3,000 hides per day.
CVMC currently has 1,025 regular employees and 13 USDA inspectors. Phase 1 will add up to 65 additional employees and Phase 2 will add up to 125 additional employees for a total of 1,228 employees.
Cotton prices at 11-year high
The California cotton crop, like cotton production across the US, is down this year and supply could be tight over the next year,say market reports. Acreage planted in the Valley has declined over 60,000 acres over the past two years as water supply issues have hit home, idling some fields.
The U.S. is the world's biggest cotton exporter. Meanwhile demand is up in China, and elsewhere.
Futures prices are reflecting the situation with cotton priced at $1 a pound, the highest since 2011.That will mean higher clothing costs worry the clothing makers.
Kings County is in an exceptional drought, says NOAA.
Kings County's cotton crop is about ready to be picked with ginning scheduled to begin in mid October. This year Kings County has some 42,500 acres of cotton planted, says the state Pink Bollworm project — tops in California. Acreage here has steadily dropped over the years. In 1979, Kings County had 287,000 acres of "King Cotton" planted.
The 2021 California walnut production is forecast at 670,000 tons, down 15% from 2020's record production of 785,000 tons says USDA. The forecast is based on 385,000 bearing acres, up 1% from 2020's estimated bearing acreage of 380,000.
Widespread freezing temperatures in late fall of 2020 resulted in frost damage to walnut orchards across the state. Growers reported the frost damage delayed leaf out and reduced nut set in affected orchards. Additionally, because of the state's drought conditions, orchards experienced a higher degree of freeze injury. Walnut growers throughout the state struggled with drought conditions and water availability, as most of the state is in a drought emergency. Chilling hours were up from last year.
Survey data indicated an average nut set per tree of 992, down 17% from 2020's average of 1,197.
The price per ton for walnuts in 2020 was $1,300, down from near $2,000 a ton in 2019. So far in 2021, prices are up about 10 cents a pound.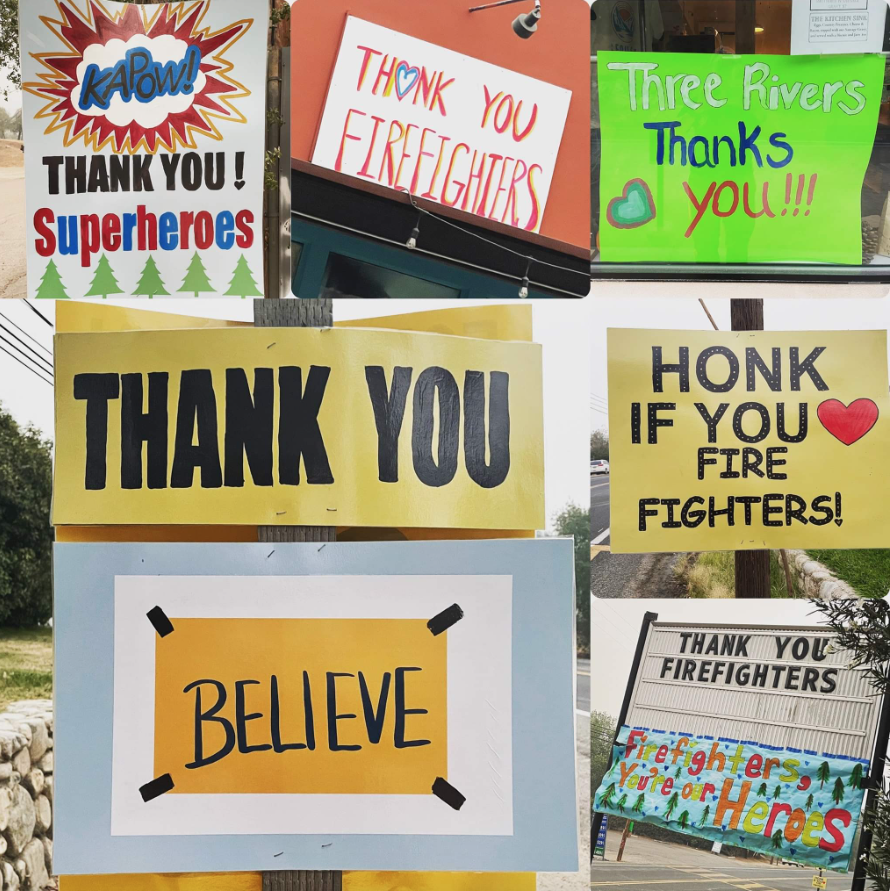 Industry leaders say they are worried about the port delays off the California coast since so much of the Valley's nut crop is exported -much of it to the far east. They say they are lobbying the Biden administration to upgrade those ports.Today, there are more than 60 ships sitting idle off of the coast of Southern California, reports the Wall Street Journal. Delays in unloading are as long as three weeks.
Thank you to firefighters
With more than 4,200 fire fighters from all over California battling two out-of-control Sierra wildfires — the KNP fire in Sequoia Park and Windy Fire in the southern Sierra — Three Rivers residents staged a big "Thank You" demonstration along the highway up to the park, recognizing their heroic efforts.