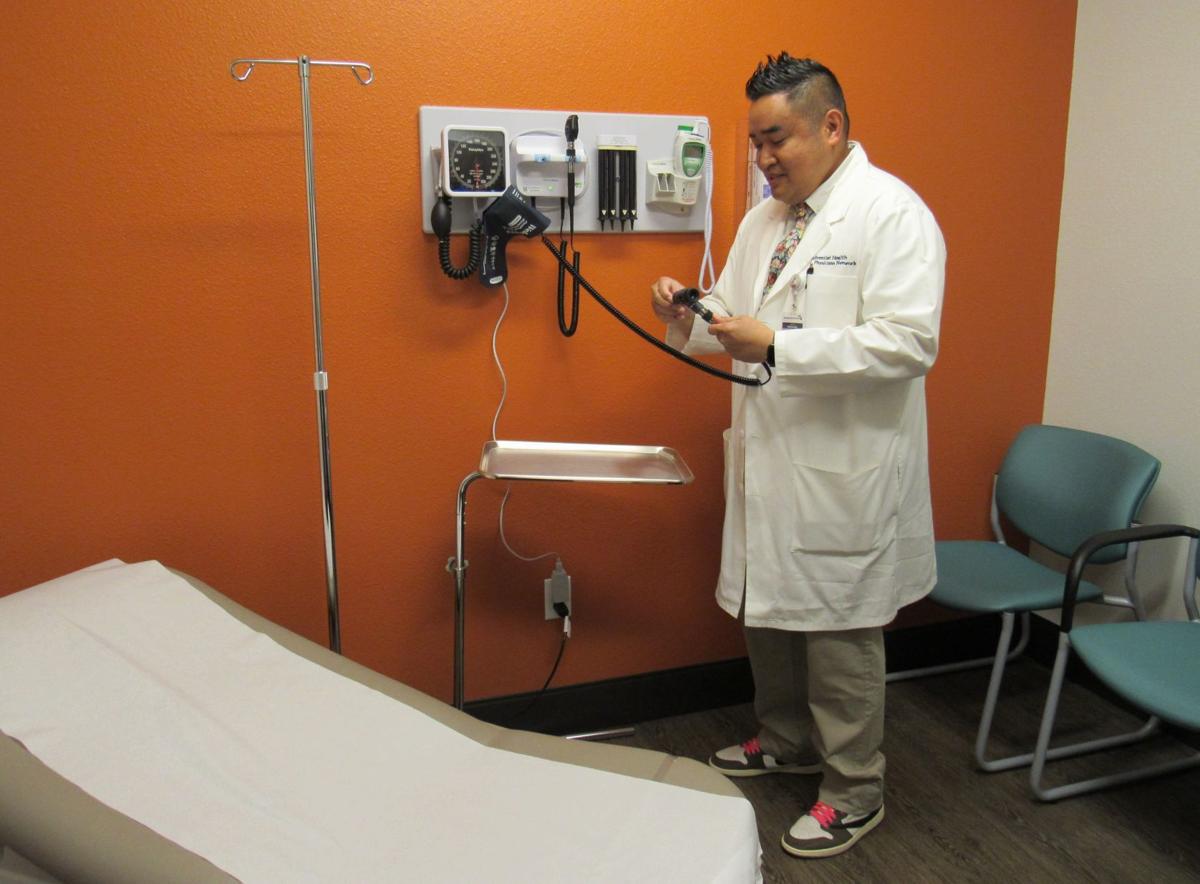 HANFORD — After a couple years of planning, Adventist Health Physicians Network opened on June 10 its second Rapid Care location in north Hanford.
Located at 2563 N. 11th Ave., the Rapid Care is available to treat non-emergency ailments like earaches, the flu, rashes, eye injuries, ingrown toenails, sprains and strains, nausea, fever, animal and insect bites, minor bone fractures, minor cuts requiring stitches and more. It also offers sports physicals and vaccinations.
There are three exam rooms and even a small point-of-care laboratory in the new location.
The team is led by medical director Dr. Gerald Rogado and includes Jacklyn Jump, a doctorate prepared nurse practitioner, and Lucia Thompson, a family nurse practitioner.
The Rapid Care is open when perhaps most doctors' offices are closed, like after 5 p.m. and on the weekends.
"We wanted to help the people who get off work around 5 [p.m.] who don't want to go to an emergency room or wait for emergency room care," Rogado said.
This way, he said patients can also see a provider without having to wait for hours for their primary physician.
Rogado said this also alleviates some of the after-hours workload for emergency rooms, allowing them to focus on the actual emergencies.
Rogado, born and raised in Hanford, has seven years of experience caring for the Kings County community. He said not only are patients happy about the new Rapid Care location, but they are happy to be helped by someone who grew up in the area.
"It's just good to be back in this town, watching my kids grow up and helping out the community," Rogado said.
Jennifer Duyst, director of Adventist Health Physicians Network, said the new Rapid Care location has been in the making for about two years, when Adventist realized it could provide better, more convenient service and reach more patients with a second location.
The first Rapid Care location is in Adventist's Lacey Medical Plaza at 1524 W. Lacey Blvd.
Duyst said Adventist officials were excited to locate on the north side of Hanford, which is primarily residential and doesn't really have any other providers to help patients in that area.
The new location has been open less than two weeks, but Practice Manager Lucia Purser said it has already been busy. She said over 20 patients visited the Rapid Care on Monday alone.
"I think word is starting to get around," Duyst said. "It's busier than we anticipated already — which is great. I'm glad we're here and able to provide that service for them."
In the coming months, Duyst and Purser said patients will be able to view wait times online and even check-in prior to arriving, saving them time.
Get local news delivered to your inbox!
Subscribe to our Daily Headlines newsletter.