LEMOORE—The vote to appoint the city manager at Tuesday's meeting passed with a 3-2 vote with councilwoman Holly Blair and councilman Eddie Neal against.
Nathan Olson was hired as the city manager with some opposition.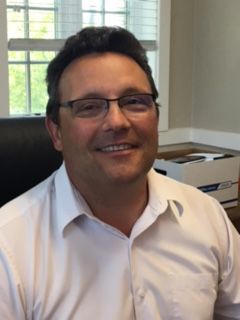 During public comment, 12 people spoke in favor of his appointment and two people spoke in opposition.
The council approved a three-year contract with Olson effective Feb. 20, 2018. His annual compensation will include a salary of $145,800 and $400 a month car allowance.
Former city manager Andi Welsh had a three-year contract with compensation including an initial salary of $128,760 and $400 a month car allowance. Less than a year after hiring Welsh, the city council raised her salary to $135,348.
Since Olson lives in Lemoore with his wife and children, he did not receive a relocation stipend of $2,000 as Welsh did.
A majority of the City Council can terminate the contract by providing 30 days written notice to Olson. Olson would be entitled to severance compensation for the remainder of his contract or six months' pay, whichever is less.
At any time the Council can terminate him with cause by delivering a written notice to him.
During this meeting, there was also a decision to move forward with voting district map 104. This map was suggested by Shalice Tilton with the National Demographics Corporation to be the safe choice in regards to avoiding a lawsuit.
If a voting district can be drawn where a minority race has the majority in a district, the map must be used Tilton said. Map 104 had a district with 49 percent of people in the current voting age population identifying as Latino.