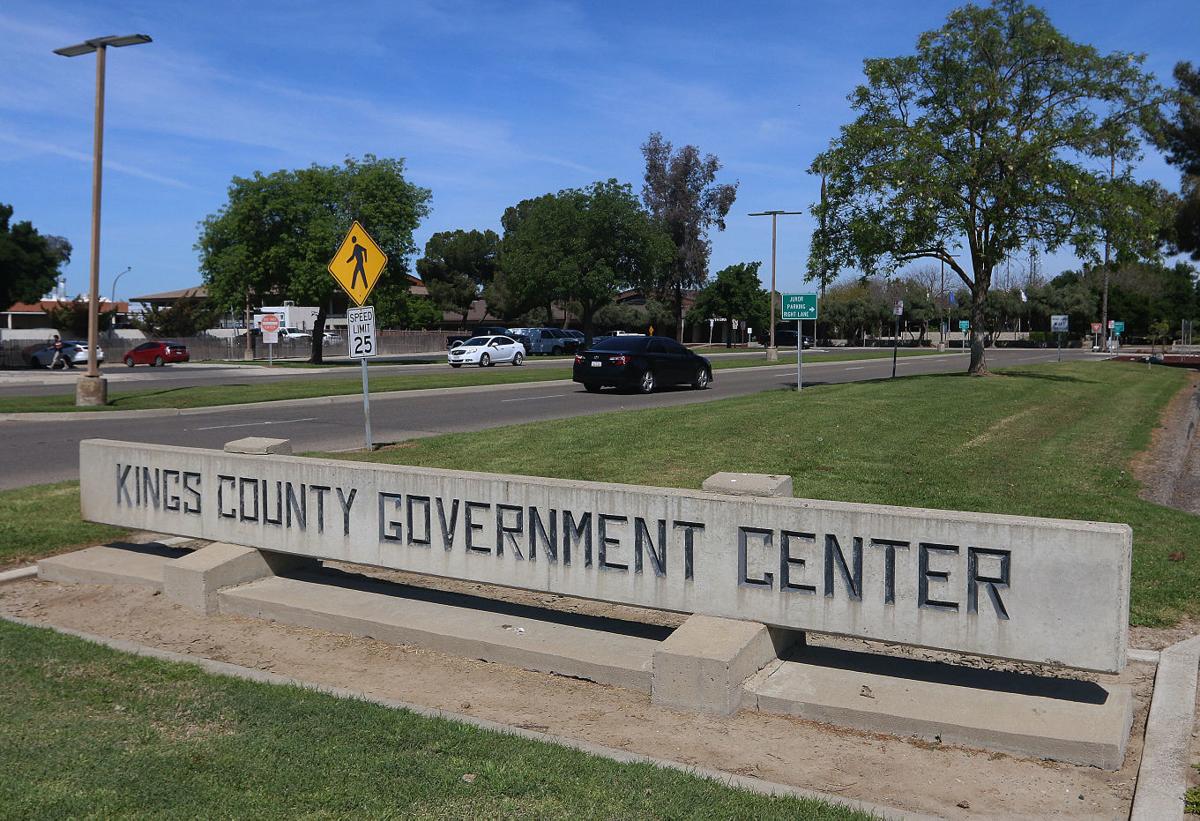 HANFORD — To help with the detrimental effects shutdown orders have had on small business, Kings County intends to provide financial support to businesses through a new program.
At its July 21 meeting, county officials finalized a program to roll out $5 million in small business assistance. Businesses will be able to apply for up to $20,000 for eligible COVID-19 operating expenses and to cover future expenses related to shutdowns.
"In this time of uncertainty, we need to invest into small businesses to help them weather the storm that is sinking their ship," said Doug Verboon, chairman of the Kings County Board of Supervisors.
Originally proposed at only $2 million, supervisors voted unanimously at the board's July 14 meeting to increase the allocation to $5 million in an effort to prioritize small businesses that have struggled during the pandemic.
"Our small businesses are dying on the vine. The time for talking is over," Supervisor Richard Valle said.
Supervisors have strongly advocated for small business throughout the shutdowns and Valle's motion to increase the funding was immediately seconded by Verboon. The county is poised to receive just over $15.6 million in Coronavirus Relief Funds from the state.
"We put our money where our mouth is by providing $5 million to help small businesses with grants that are large enough to provide real help," Valle continued. "By saving businesses, we save jobs and give families a fighting chance to survive."
The Kings County Job Training Office and Kings County Economic Development Corporation will administer the program countywide in partnership with multiple other organizations that are assisting in the effort.
Lance Lippincott, CEO of Kings EDC and JTO, said he's had a lot of calls from business owners over the last couple months asking what is out there in terms of assistance. He said many businesses have thousands of dollars in overhead costs and are using up their savings to keep things afloat.
"They're struggling hard," Lippincott said.
Lippincott said Kings County's program is providing one of the highest investment rates per capita compared to other local small business assistance programs.
"This is going to be a huge help," he said.
Eligible businesses include for-profit and nonprofit businesses with 25 full time employees or less.
Funding will be split in two phases, with $2.5 million available between Aug. 20 and Oct. 2 for small businesses only. The other $2.5 million will then be rolled out and these funds will be opened up to nonprofits as well.
Applications for all businesses will begin being accepted at 8 a.m. on Aug. 17. This is a first come, first served program. Lippincott said businesses will need a W-9 form, a copy of their business license and a statement of need as part of the application.
In the statement of need, applicants must attest that they, at a minimum, partially shut down in compliance with the executive orders issued by Gov. Gavin Newsom. Lippincott said they need to show that they had a loss of revenue and also how much it's costing them in fixed overhead, like rent, utilities and payroll.
Qualified businesses include restaurants that suspended indoor dining but still offered takeout ordering, as well as businesses that completely ceased operations.
In order to get information to business owners, Lippincott's office will host two webinars on Aug. 5 to answer any specific questions they may have.
Application reviews will begin immediately on Aug. 17 and Lippincott hopes to start awarding the funds on Aug. 20.
Applicants may use funding for the following purposes:
Payroll and benefit costs;
Unemployment insurance costs incurred by the employer if such costs will not be reimbursed by the federal government pursuant to the CARES Act;
Rent or mortgage payments to avoid eviction or foreclosure as a result of the closure orders issued by the governor's office;
Unpaid utility fees; and/or
Inventory or supplies required to safely reopen the business, including personal protective equipment, disinfectants, sanitizers, etc. and expenditures to adapt spaces for outdoor services/dining.
Pending the availability of funding, a minimum of 250 Kings County small businesses are anticipated to receive assistance.
Be the first to know
Get local news delivered to your inbox!