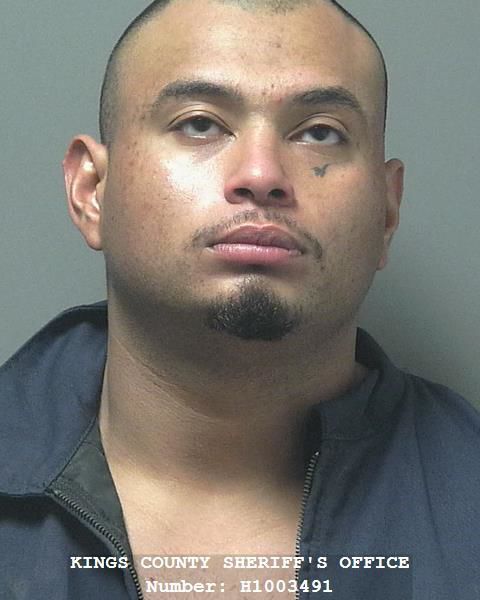 CORCORAN — A Kings County Sheriff's Office K-9 helped apprehend a suspect Friday who allegedly led deputies on a high speed chase and later fled from them on foot.
Around 9:20 p.m., a deputy was patrolling in the area of 10 ½ and Lansing avenues near the city of Corcoran when he said he noticed a dark colored BMW traveling west on Lansing fail to stop at the posted stop sign.
The deputy attempted a traffic stop on the BMW for the violation, and while doing so, said he noticed the driver swerving sporadically across the both lanes of travel.
Officials said the driver of the BMW, later identified as 24-year-old Jesse Gomez, failed to yield and instead increased his speed to 110 mph. Giving chase, the deputy said he observed Gomez drive several times into the oncoming lane of travel and turn off the car's headlights.
As Gomez entered Corcoran city limits, Sheriff's officials said he increased the speed of the BMW to 130 mph and again drove in the opposing lane.
Kings County dispatch notified the Corcoran Police Department of the pursuit and officials said CPD officers assisted in successfully deploying spike strips, which deflated the tires on the BMW.
Despite this, deputies said Gomez continued to drive the BMW and failed to stop at several additional stop signs. They said Gomez drove down a dirt driveway, onto a canal bank and into a dirt field, where the car finally came to a stop.
Sheriff's officials said Gomez then exited the car and refused to obey the deputies' commands. They said he removed a dark colored object from under his shirt and raised the object toward the deputies before suddenly fleeing on foot.
KCSO K-9 Dash was then deployed to help deputies take Gomez into custody. Deputies said Gomez continued to resist arrest and fought against Dash and the deputies, but after a brief struggle, they were able to place him under arrest.
Authorities said Gomez was transported to a nearby hospital, where he was issued a citation to appear given the extensive medical treatment required as a result of his apprehension. He is being charged on suspicion of felony reckless evading, evading a peace officer by driving in the opposite lane of traffic and resisting arrest.
Be the first to know
Get local news delivered to your inbox!