The cause of the fire, which has left supporters of the well-known landmark reeling, has not been determined and the overall damage and losses are still being assessed. However, the stairway leading to the upstairs portion of the temple is gone.
Arianne Wing, of the China Alley Preservation Society, says one can't put a price on many of the artifacts lost.
"Like most things in a museum, they're priceless," Wing said. "I can tell you when I first went up to assess the damage when the Fire Department took me up there, it brought me to my knees."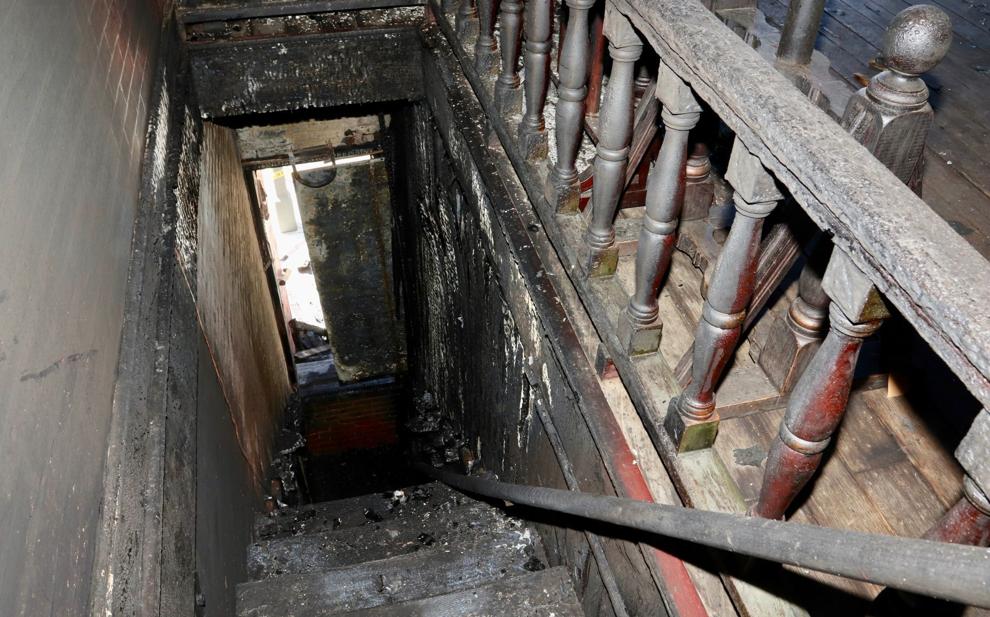 The fire is the second severe blow to China Alley in less than two months. In late March, Camille Wing, one of the leading drivers and members of the Preservation Society and Arianne Wing's mother, passed away at 93. Before her death, she'd been instrumental in the restoration and preservation of the temple and the museum.
"When I was up there, I was just thinking, 'Mom, I could really use you right now, but I'm kind of glad you're not here to have to see this,'" Wing said. "'Sad' is not a big enough word — it's devastating."
Wing added that in addition to smoke damage, there are some things at the museum that are "just gone," including many of the artifacts.
Wing thanked both the Hanford and Kings County fire departments for their hard work and for their professionalism. She emphasized the limited use of water by firefighters, which she says would've resulted in even more damage to the museum.
"They were just on it," Wing said.