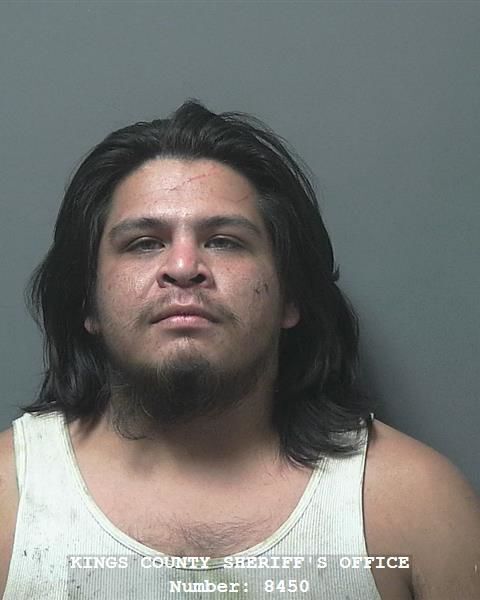 LEMOORE — A man was arrested Monday by the Kings County Sheriff's Office after he led deputies on a high speed chase.
Just after 12:45 a.m., officials said a KCSO deputy was on patrol in the area of the 17000 block of Jersey Avenue in Lemoore when the deputy spotted a 2007 Chevrolet Impala with registration that had been expired for over two years.
The deputy proceeded to make a traffic stop on the Impala for the violation but said the driver, later identified as 21-year-old Fernando Reyes, refused to pull over and sped away, leading deputies on a high speed chase.
Sheriff's officials said Reyes drove west on Jersey Avenue at speeds of 85 mph and failed to stop at several intersections with posted stop signs during the pursuit. As the chase continued, officials said Reyes drove his car on state Route 41 and Highway 198 at speeds in excess of 100 miles per hour.
Reyes eventually drove through the town of Armona and after he reached the area of 16th and Houston avenues, deputies said he abandoned his car on a dirt canal bank alongside an orchard and hid in a nearby tree.
Deputies said Reyes surrendered and was taken into custody after Kings County K-9 officer, Miko, was brought in.
Authorities said Reyes had a felony warrant issued out for his arrest for possession of a short-barreled rifle/shotgun. He was booked into Kings County Jail on his warrant and on suspicion of felony pursuit. His bail was set at $140,000.
Be the first to know
Get local news delivered to your inbox!